"Broken Blade" Anime Film Hexalogy on its way by ProductionI.G and XEBEC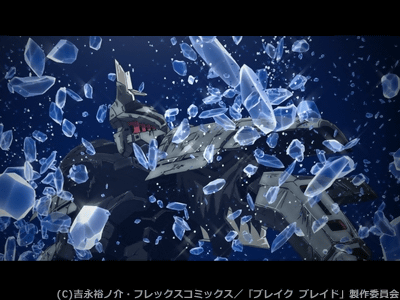 (This article was originally posted in Japanese at 15:59 Nov. 30, 2009)

Anime adaption of popular robot-fantasy manga series Broken Blade by Yunosuke Yoshinaga is to be handled by Production I.G and its subsidiary Xebec. Perfect match, considering they're highly acclaimed for animating awesome robot battles in Patlabor, Ghost in the Shell and such.

What's more, the anime adaption will be a hexalogy(that's six-parter) film, not a TV series or OVAs. The first film "Kakusei no Toki"(lit. Time of Awakening) is to come out in 2010.

Read on for details and pics.
Broken Blade
http://breakblade.jp/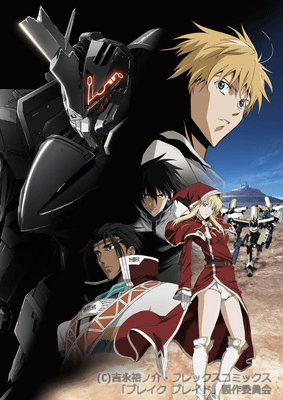 Broken Blade combines the elements of fantasy and robot-action, set in a world where magic and technologies coexist. The land has no fossil fuel resource, so the robots and all other machines are powered by magic. The magic of people are transmitted to quartz, which activate the machine.

Rygart Arrow(voiced by Soichiro Hoshi) is an "un-sorcerer", a one-in-a-million oddity in his society. Yet this un-sorcerer ability allows him to pilot an ancient but powerful Golem(battle suit) to fight the invading army.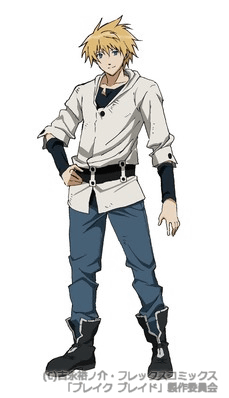 Hodr(voiced by Yuichi Nakamura), an old friend of Rygart who happens to be the current King of his country Krisna.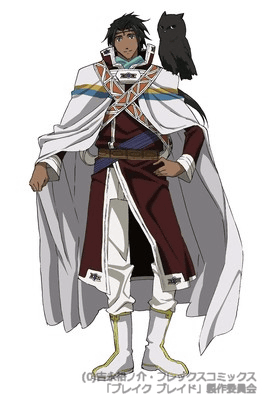 Elstel(Chiwa Saito) is another old friend of Rygart, Hodr's wife and Queen of Krisna, who's also one of the most powerful sorceress.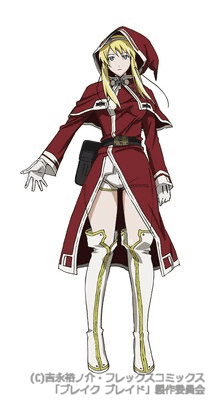 Zess(Hiroshi Kamiya) is yet another old friend of Rygart who is now the leader of the elite Valkyreus squad in the army invading Krisna. Genius at battle but deep down he immensely despises conflict and violence.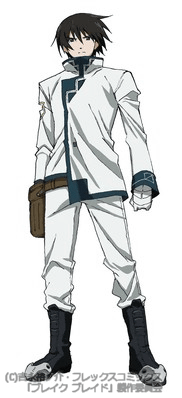 The ancient Golem "Delfing". Usual Golems have quartz ligament which allow them to be moved by magic, but Delfing doesn't use quartz and no Golem pilot can make it budge. Only Rygart, who possess nil magic can pilot it.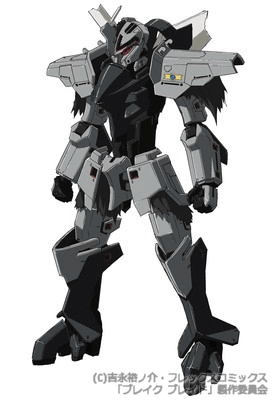 Mass produced Golem "Fabnil" of Krisna.


New type lightweight Golem "Artemis" of the invading force. It has great jumping ability but not very good at landing.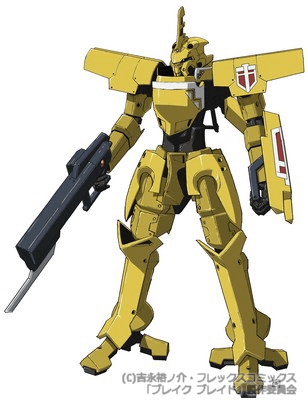 Battle scenes from the first film.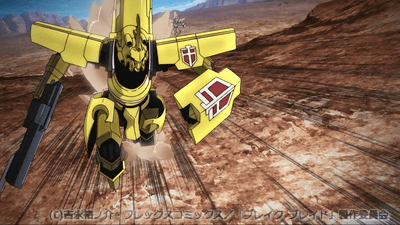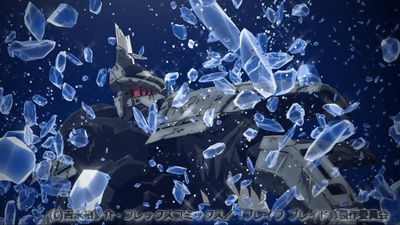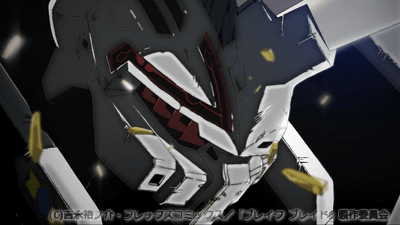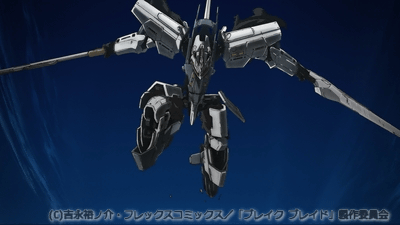 Too bad there's not much robot anime running this season. Those missing the exhilarating robot actions shall look forward to this one.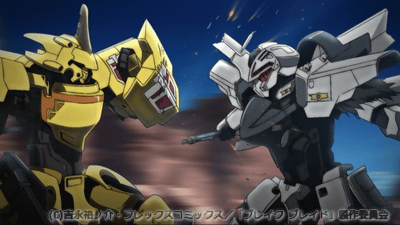 Animated by Production I.G and Xebec, supervised by Tetsuro Amino of Macross 7, directed by Nobuyoshi Habara of Fafner in the Azure, with mech design by Takayuki Yanase of Mobile Suit Gundam 00. Sounds promising.

Staff:
Original Story: Yunosuke Yoshinaga
Supervising Director: Tetsuro Amino
Director: Nobuyoshi Habara
Screenplay: Masashi Sogo
Character Design: Takushige Hikita
Mechanic design: Takayuki Yanase
Mechanic Director: Takuya Matsumura
Prop Desgn: Takahiro Yamada, Kiyoshi Edamatsu
Background Art Direcctor: Toshihiro Obama
Colour Composition: Mitsuko Sekimoto
Sound Director: Yohta Tsuruoka
Composer: Yoshihisa Hirano
Sound Effect: HIromune Kurahashi
Editor: Jun'ichi Ito
Animation Production: Production I.G, XEBEC

©Yunosuke Yoshino, FLEX Comics / "Broken Blade" Production Committee


English translation of the manga is published by CMX. You can read a short preview online.

Related Posts:
Top 20 Awesome Robots in Anime History - GIGAZINE

"Halo Legends" Anime DVD and Blu-ray to come out in February, 2010 - GIGAZINE

Teen Mystery Novel "Bungaku Shojo" Series Adapted to Anime Film by Production I.G - GIGAZINE

Mateba Revolver, Togusa's gun from "Ghost in the Shell" came out as an airsoft gun in TOKYO TOY SHOW - GIGAZINE

Anime Film "First Squad" by Studio 4°C won a Special Prize in Moscow International Film Festival - GIGAZINE

TAF 2009: Trailer of "Musashi: The Dream of the Last Samurai" and a talk show featuring Mamoru Oshii - GIGAZINE

Anime Film "The Vanishment of Haruhi Suzumiya" to Come Out in February, 2010 - GIGAZINE