Testing Nikon D3S to the Limit: ISO 102400 Night Shot Can Shoot Stars Without Tripods

(This article was originally posted in Japanese at 01:47 Nov. 27, 2009.)

In prior article we tested the frame rate and "Quiet Shutter-release mode" of Nikon's new top-end D3S digital camera. Now it's the turn for low-light environment test.

Nikon D3S's standard ISO sensitivity is widened from 6400 to 12800 and surprisingly it's boosted to ISO 102400 on Hi3(High-sensitivity) mode. Of course video-shooting also can be done in High-sensitivity mode.

Here are some pictures taken on Hi3. You will be surprised that we took all these still pictures without tipods at midnight.

Read on for review.

OAP(Osaka Amenity Park) building.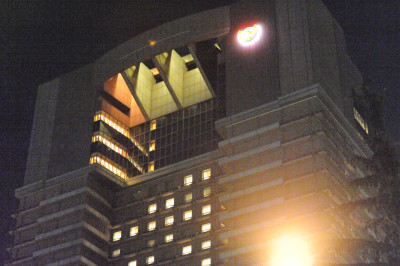 Christmas tree at OAP.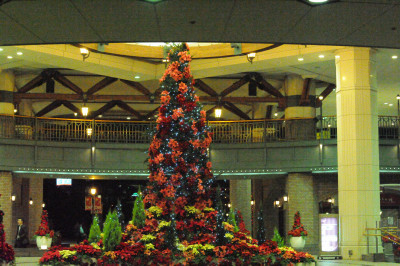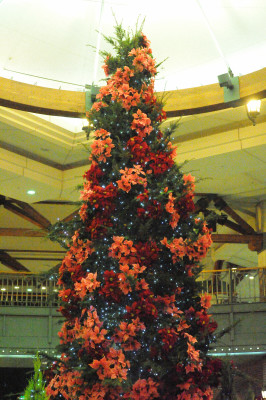 Illuminated gates.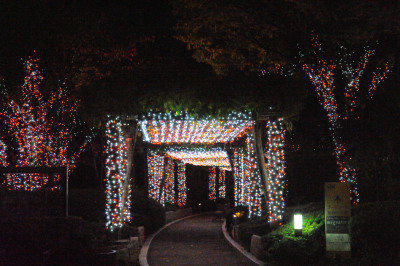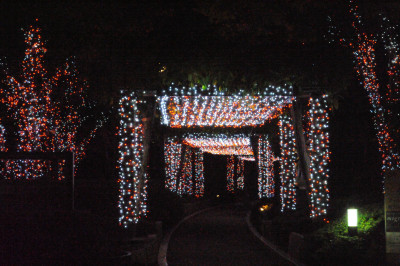 Walking through arches taking video. No ordinary camera can shoot at this brightness. Remember it was taken in midnight.


Christmas lights resembling river.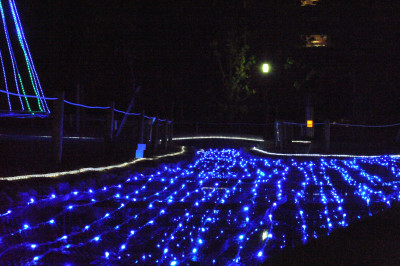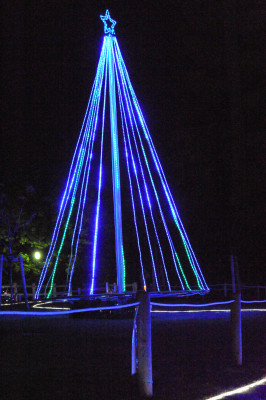 The video. We took this video placing the camera on the ground.


Illuminated animals on the riverside.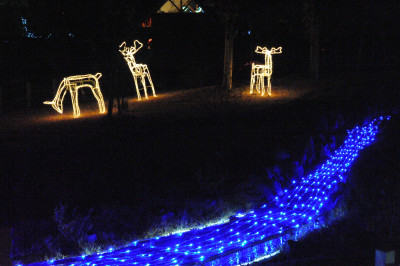 A couple riding in tandem. No blurs or shakes.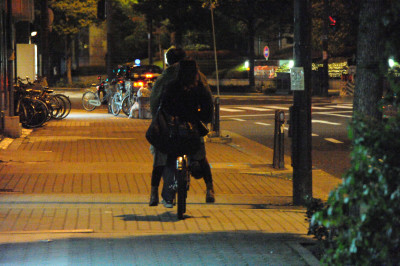 Now we got to Mt. Rokko, where you can see one of the best nightscapes in western Japan.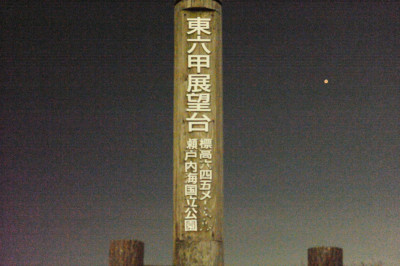 You can see "Orion's Belt" vertically in the middle of this image. We brought another SLR camera with us, but it can't even find the star in the sky.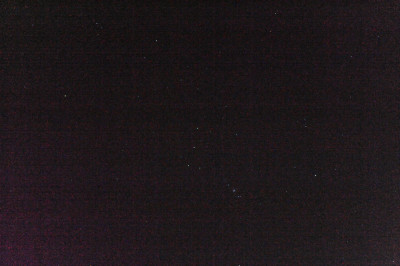 "Osaka International Airport in this direction"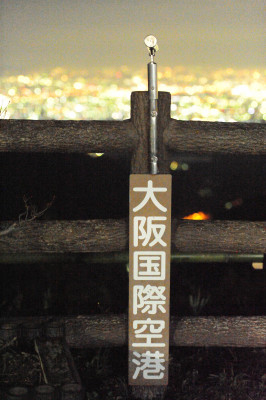 The orange belt in the middle of the picture is the airport.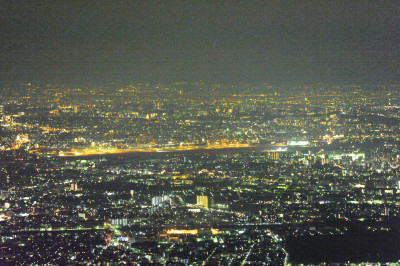 "Kansai International Airport"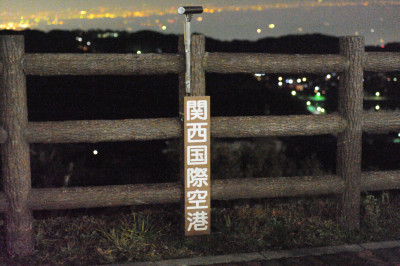 It was on the opposite side of Osaka Bay, so we couldn't find where it is.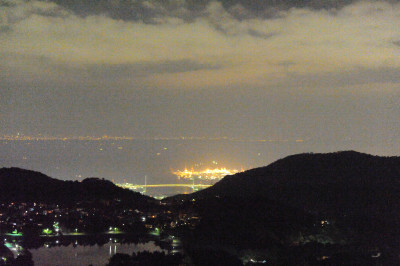 Around Amagasaki city.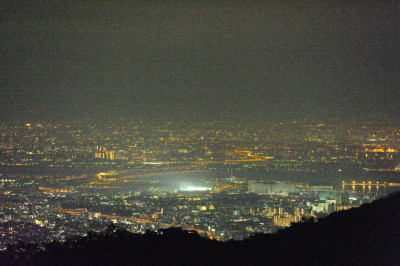 Notice its low-noiseness in the dark area of the image.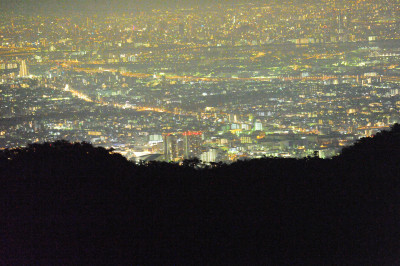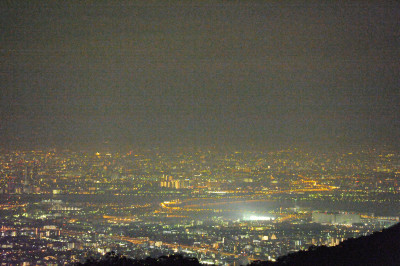 Not a few cars were climbing up the mountain for nightscape.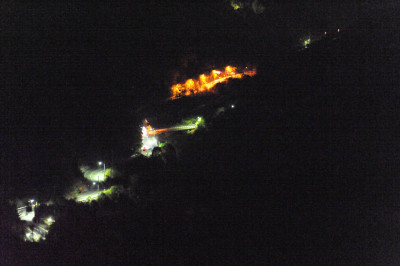 Pictures for detail depiction test. How is it?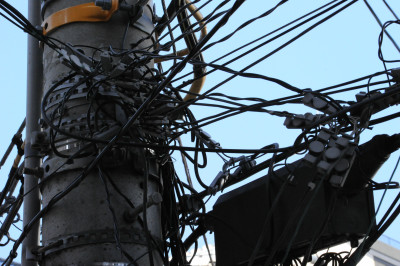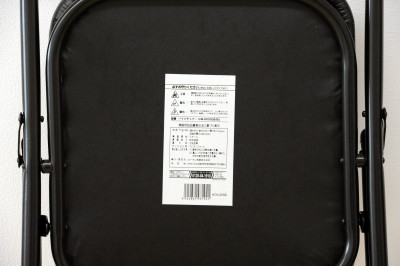 The clock appeared in frame rate test.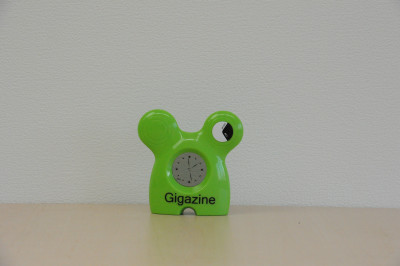 Nikon D3S costs like $6,000 for the body only, but it's worth the price. You can shoot all these great pictures without considering anything. All you have to do is to click on the shutter button. And needless to say, it should be one of the best choice for professional photographers.

Previous Post:
Hands-on of Nikon's D3S flagship SLR camera with many pictures - GIGAZINE

Making the most of Sandisk's "Extreme Pro" Compact Flash Card with Nikon's DS3 - GIGAZINE

Video Comparison; How "Quiet" is Nikon D3S's "Quiet Shutter-release mode"? - GIGAZINE

Related Post:
Photo Imaging Expo 2009: Sony's super panorama camera "DSC-HX1" - GIGAZINE

Photo Imaging Expo 2009: Review of Panasonic's DMC-GH1K Digital SLR Camera with pics and video - GIGAZINE

Photo Imaging Expo 2009: "Fine Pix Real3D" the world's first 3D shooting camera - GIGAZINE

Video review on Casio's "EX-FS10", the 1000fps super high speed camera - GIGAZINE

How to make DIY 130,000,000 pixel digital camera with Epson scanner CCD - GIGAZINE

The history of camera phone modules at Wireless Japan 2009 - GIGAZINE