"Sgt. Frog" Postage Stamp to be released by JP Post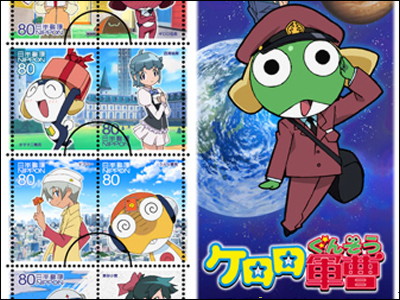 JP Post is featuring Sgt. Frog(Keroro Gunso) for the next installment of their "Anime Hero/Heroine Series" stamp collection, following the Naruto stamps released this October.

The "Anime Hero/Heroine Series" postage stamps were launched in 2005 with Pokemon and Sgt. Frog is to be the 12th in the series, so let's take a look back at the past lineups while we're at it.

Pics after the cut!
(Japanese)Special Stamp "Keroro Gunso" -JP Post

The "Anime Hero/Heroine Series" was launched in 2005. The first installment featured Pokemon, released on June 23, 2005.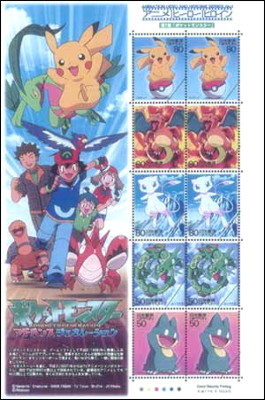 The second installment, released on August 1, 2005, featured characters from the Gundam universe including the original Mobile Suit Gundam, Zeta Gundam, Gundam Wing and Gundam SEED.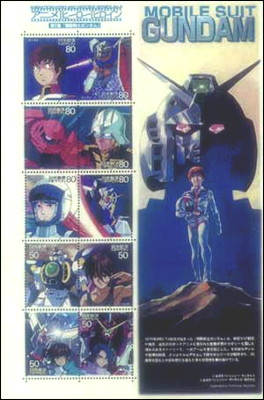 3rd installment: Galaxy Express 999 (released on February 1, 2006)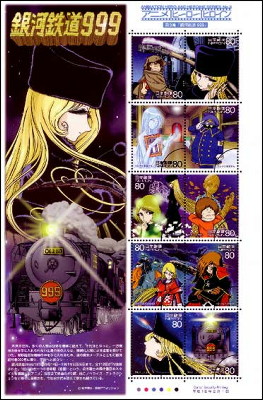 4th: Case Closed (April 3, 2006)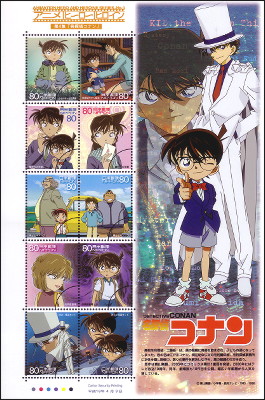 5th: Neon Genesis Evangelion (February 23, 2007)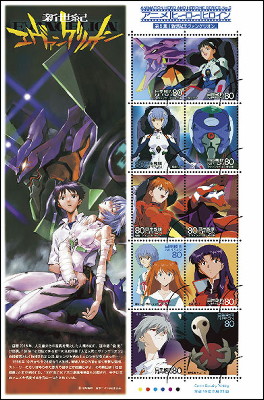 6th: Future Boy Conan (June 22, 2007)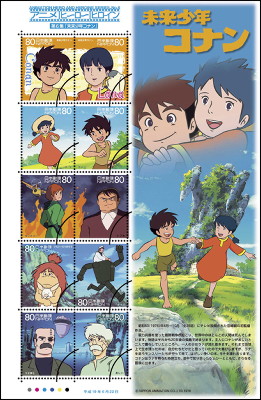 7th: Manga Nippon mukashi banashi (February 22, 2008)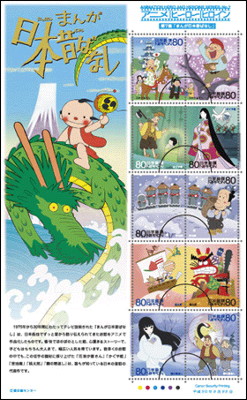 8th: Mobile Police Patlabor (August 22, 2008)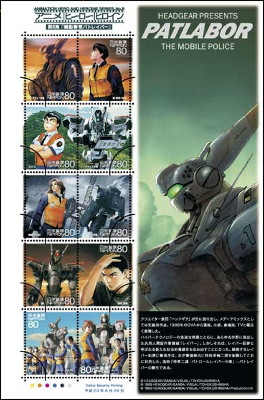 9th: GeGeGe no Kitaro (February 23, 2009)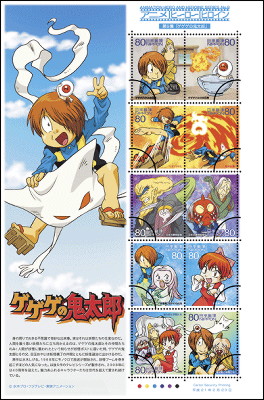 10th: Case Closed (April 17, 2009)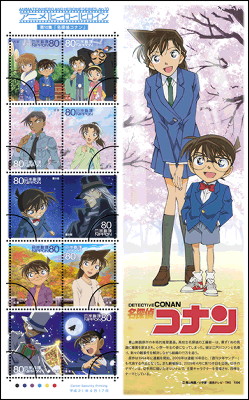 11th: Naruto: Shippuden (October 23, 2009)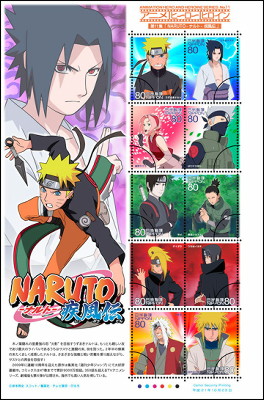 And finally, the 12th installment Sgt. Frog is to be on sale on January 22, 2010. The sheet consists of ten 80-yen stamps featuring Sergeant Keroro, Fuyuki Hinata, Natsumi hinata, Corporal Giroro, Private Tamama, Momoka Nishizawa, Saburo, Sergeant Major Kururu, Lance Corporal Dororo and Koyuki Azumaya.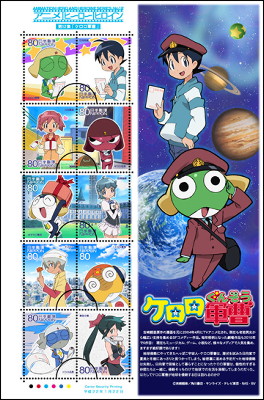 Related Posts:
Postage Stamp Collections featuring Manga Characters from SHONEN SUNDAY and SHONEN MAGAZINE - GIGAZINE

Second Collection of SHONEN MAGAZINE and SHONEN SUNDAY Postage Stamp - GIGAZINE

NARUTO to be the next in JP Post's Anime Hero/Heroine Series Postage Stamp - GIGAZINE

"Sgt. Frog" RPG by Developers of the "Tales" Series Unveiled - GIGAZINE

Top 20 Freeloading Anime/Manga Characters People Want To Live With - GIGAZINE

Who is ultimately the strongest anime/manga character in the universe? - GIGAZINE
in Anime, Posted by darkhorse_log