Photo Tour on "Studio M", McDonald's Secret Laboratory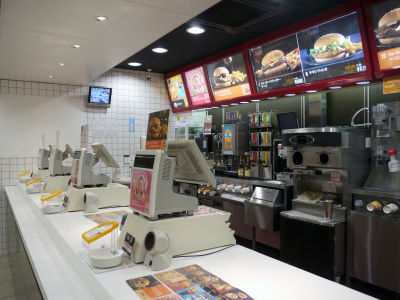 (This article was originally posted in Japanese at 00:00 Nov. 22, 2009.)

In any McDonald's restaurant, you can get almost the same food and service. They are keys of McDonald's advantage and they are said to have a great bulky secret operation manual only for the eyes of very limited people. So, when McDonald's say they are working on new products, it means they are developing not only actual foods but also equipments and procedures.

Code name "Studio M" is a facility where these equipments and procedures are tested and verified whether they actually works or not. Let's take a look inside.

Read on for detail.

They strictly prohibited the use of camera outside the facility, so we can't show you one. But we are sure that you will not be able to estimate from the outside.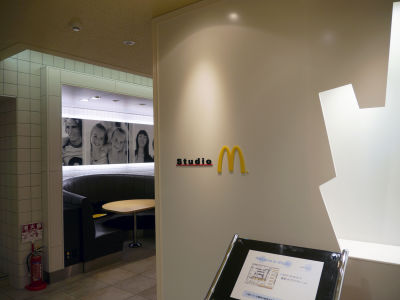 Ronald waiting at the gate, as we showed in the prior article.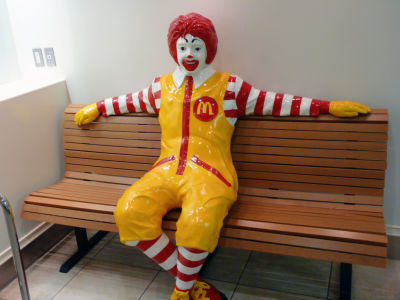 It looks like just an ordinary McDonald's restaurant.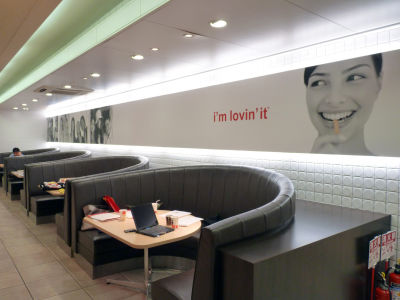 Furniture and decor are also on the test.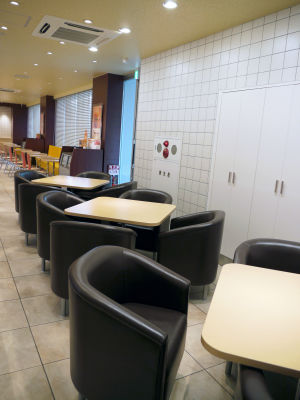 I'm Lovin'it logo.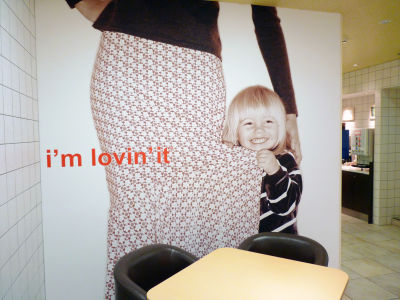 In this facility, every manual is verified whether they are really executable or not.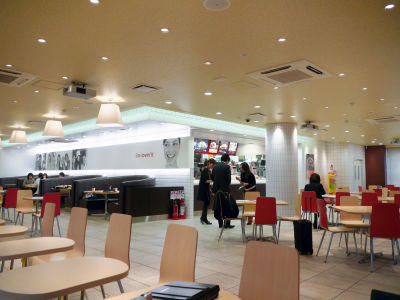 Sink. It's not a demo mockup.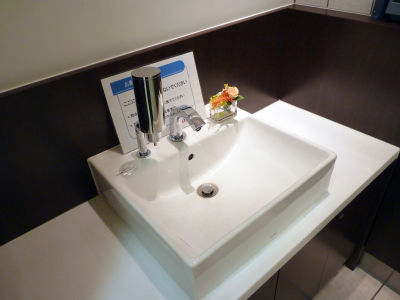 Counter seats.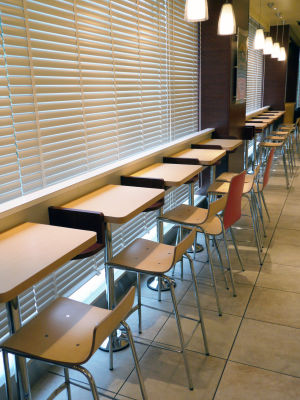 Uniforms.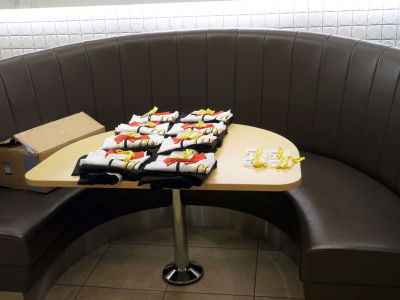 Garbage box.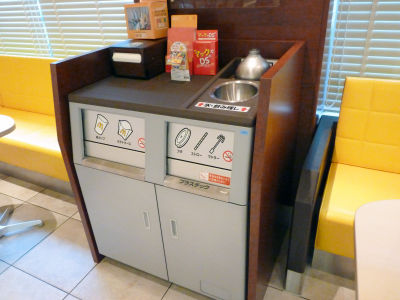 As you see, it's really looks like an ordinary restaurant, other than researchers in white lab coat.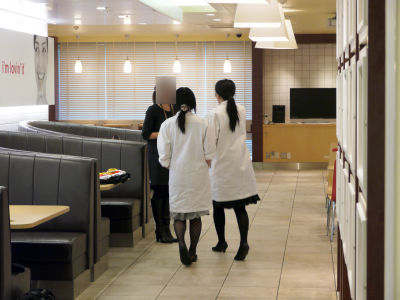 Security cameras are placed three times as many as their restaurants.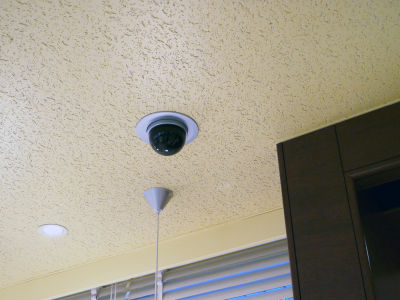 So many limited menus were displayed on the wall.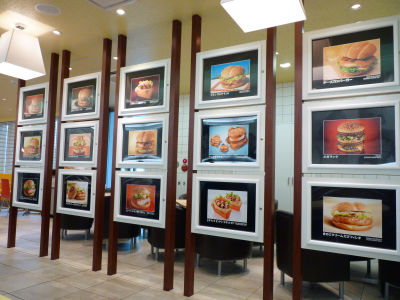 We never know there were so many special menu.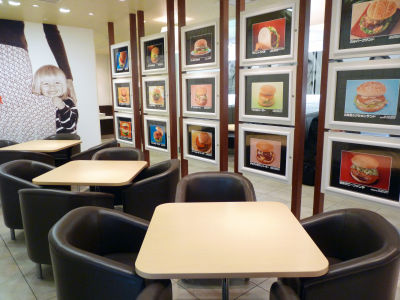 Drive-thru window for simulation.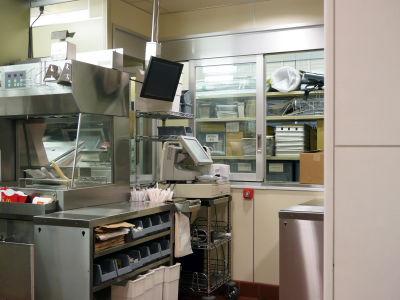 The place is a virtual restaurant but every equipments were powered and ready to use.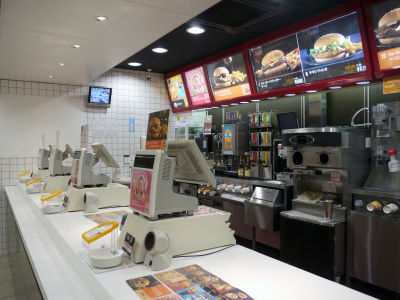 Another it-doesn't-exist-for-now pop-up.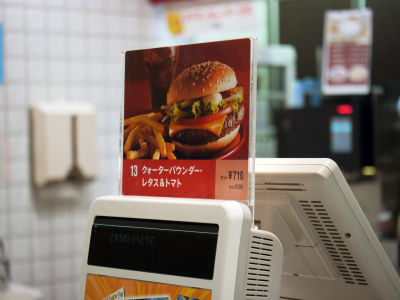 Toys for Happy Meal.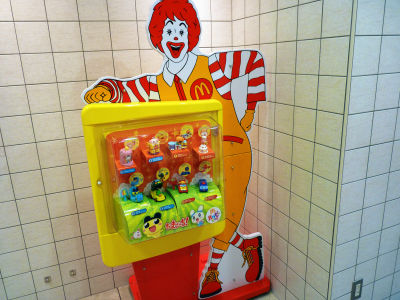 Wi-Fi hotspot was also reproduced.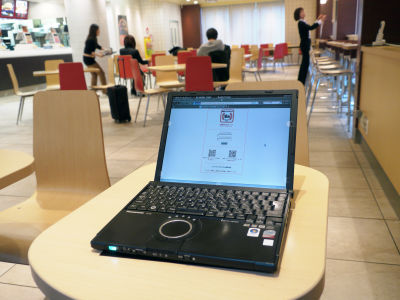 McDonald controls everything in a unit of second for maximum efficiency. For the ultimate result, they need ultimate test, which should precisely represents the real world situation. We couldn't picture cooking equipment on the test, but they seem to verify every aspect of the equipment. Severe enough to convince us that McDonald's do everything to be on the top.

Related Post:
Eating "Quarter Pounder Lettuce and Tomato" at McDonald's Secret Lab - GIGAZINE

Never Call this a "Fast Food"; Eating "Windows 7 Whopper" is like an endless hill climbing - GIGAZINE

Review on the Hamburger Awarded the Tokushima Hamburger Prize - GIGAZINE