RPG Classic "Wizardry" comes back on NDS for Amazon exlusive release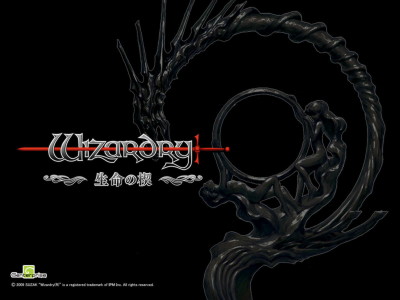 The popularity of RPG classic Wizardry in Japan has led to many original sequels, spinoffs and ports. Another new title, Wizardry - Inochi no Kusabi-(lit. Wizardry: Wedge of Life) is coming out today on November 19, 2009 for Nintendo DS.

Although it isn't a numbered title, the game adopts the basic system and atmosphere of classic titles such as the original Wizardry: Proving Grounds of the Mad Overlord, Wizardry II: The Knight of Diamonds, Wizardry III: Legacy of Llylgamyn and Wizardry V: Heart of the Maelstrom which still have loyal fans, so it's more like a DS port of the combined games with improved graphic and effects, rather than a spinoff.

Read on for details and pics.
Wizardry

The package. Priced at 5,229 yen (about $58) according to the publisher Genterprise. To be released exclusively on Amazon.co.jp on November 19, 2009.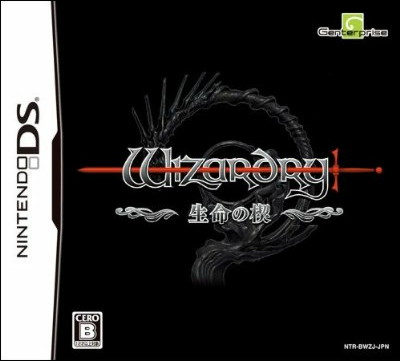 Here are some screenshots.

Ishtar's pub where you can recruit new members to your party. The player character(top left) is named Kai.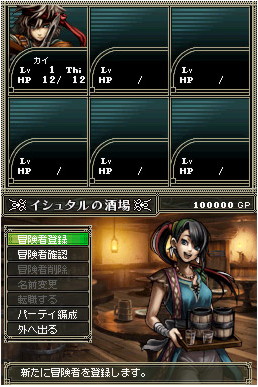 Good old dungeon.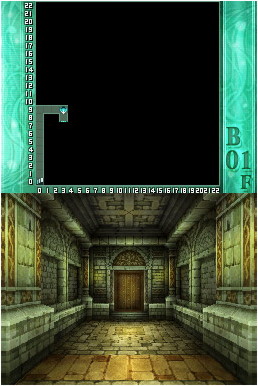 With deadly traps.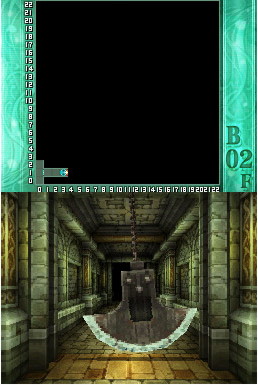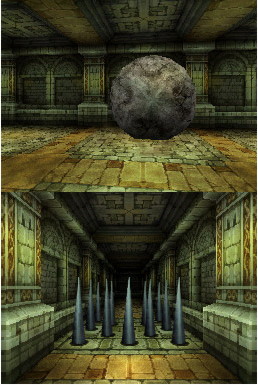 Treasure box.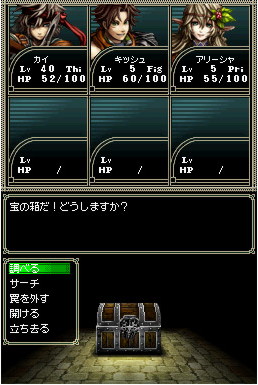 And other interesting features.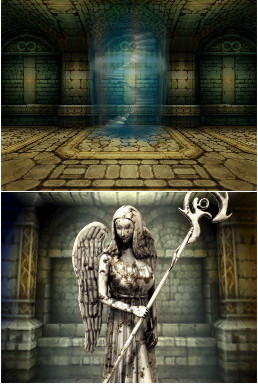 "Boukensha no Yado" (Adventurer's Inn) where you can rest.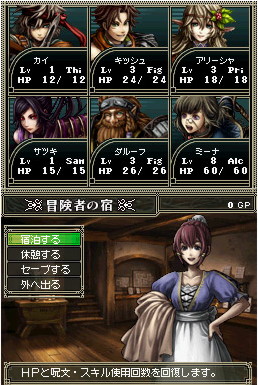 Battle scenes.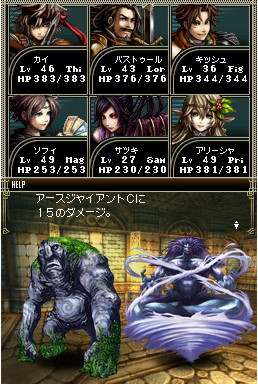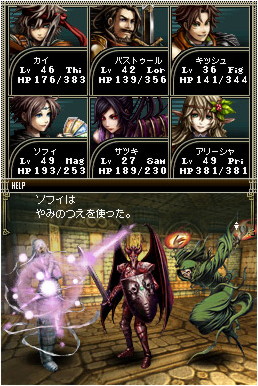 Quopati Temple. When failed to be resurrected, the characters can be lost forever, just like in classic Wizardry games.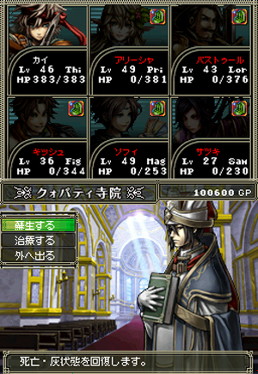 You can watch a trailer on the official website (click "Special" on bottom right and then click "Promotion Movie").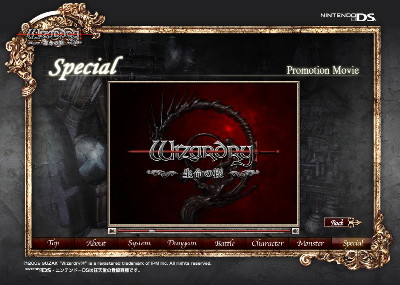 And you can also download some beautiful wall papers from the "Special" menu. The monsters (designed by Jun Suemi) look much more sinister than their 8-bit counterpart.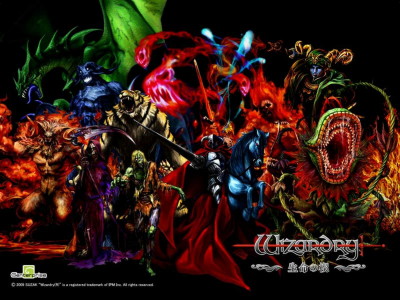 Related Posts:
RPG masterpiece "Wizardry" Coming to PS3! - GIGAZINE

New RPG "3D Dot Game Heroes" combines 8-bit taste and spectacle 3D - GIGAZINE

Return of tabletop RPG? "Sword World RPG" coming to Nintendo DS in gamebook style - GIGAZINE

"Sgt. Frog" RPG by Developers of the "Tales" Series Unveiled - GIGAZINE

New Square Enix RPG "Blood of Bahamut" - GIGAZINE
in Game, Posted by darkhorse_log