Tabasco Sauce Look-alike "Nanchatte Cola" Pop by Cheerio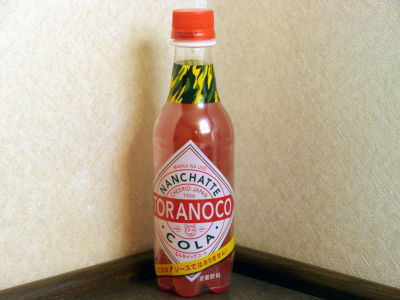 (This article was originally posted in Japanese at 23:00 Nov. 15, 2009)

Soft drink manufacturer Cheerio has a history of weird products including the "Nanchatte Orange" OJ that looked exactly like a bottle of soy sauce released last year. This year, they came up with "Nanchatte Cola" in pepper sauce-like bottle.

The bottle is obviously bigger than ordinary hot sauce so the chance of mistaking it for real sauce seems slim, but what does it taste like?

Read on for details and pics.
(Japanese)Change it for Cheerio

"Nanchette Cola", 147 yen (about $1.6). "Nanchatte" is informal Japanese, something along the line of "Just kidding".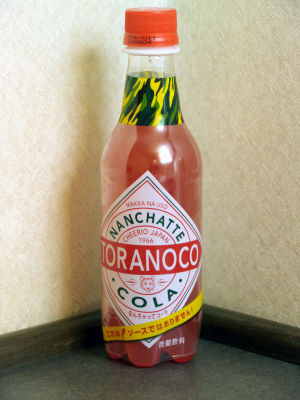 "MAKKA NA USO"(lit. Beetroot Red Lie, meaning blatant lie) where it says "MADE IN USA" in the real Tabasco sauce. "TORANOCO" means tiger pup.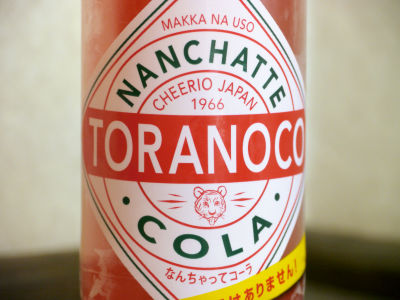 Cheerio's logo.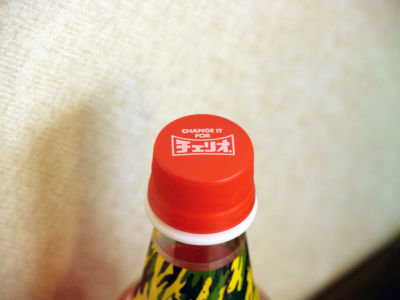 WARNING: Don't mistake real hot sauce for "Nanchatte Cola".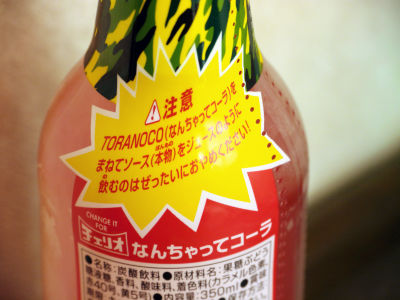 No hot sauce in the ingredient. 44kcal/100ml, 154kcal per bottle.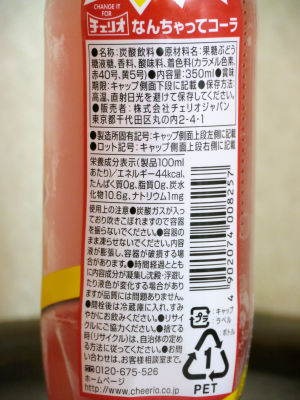 It's red but not particularly hot nor spicy or anything, tastes just like coke. Or store-brand coke, to be precise.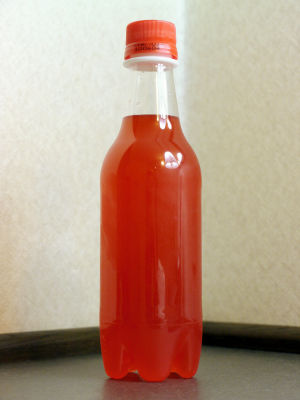 Related Posts:
"Coca Cola Plus Fiber" Came Out in Ultraman-ish Bottle - GIGAZINE

"Coca Cola Plus Catechin" makes you feel odd with Green Tea flavor - GIGAZINE

Somewhat Powdery but Otherwise Bearable? "PEPSI AZUKI" Came Out! - GIGAZINE

"Pepsi Shiso", Vibrant Green Perilla-Flavoured Pepsi - GIGAZINE

Fanta's New Flavour "Fanta World California Grapefruit" - GIGAZINE