Saint Seiya 25th Anniversary "Saint Pins Collection" by BANDAI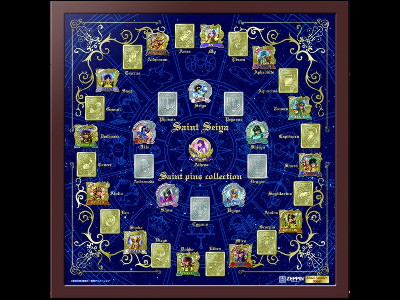 Saint Seiya franchise is embracing its 25th anniversary in 2010.

To commemorate the special year, Bandai (who's been producing various Saint Seiya products for years, including the awesome action figure lines) is going to release "Zeppin Series Saint Seiya: Saint Pis Collection".

Read on for details and pics.
(Japanese)ZEPPIN series "Saint Seiya" Saint Pins Collection - BANDAI Official Shopping Site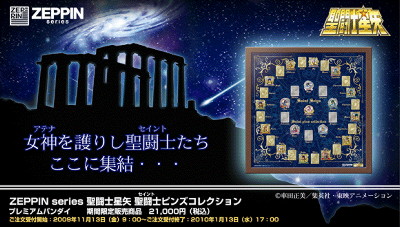 35 pins will be set in gorgeous wooden frame. The collection consists of 18 character pins (the five Bronze Saints, twelve Gold Saints and heroine Saori Kido) and 17 pins themed on each Saint's "Cloth".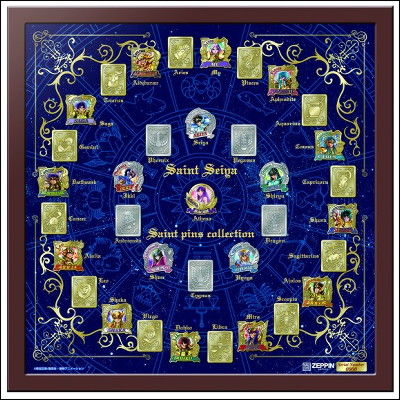 The frame can be hung on the wall or stand on its own.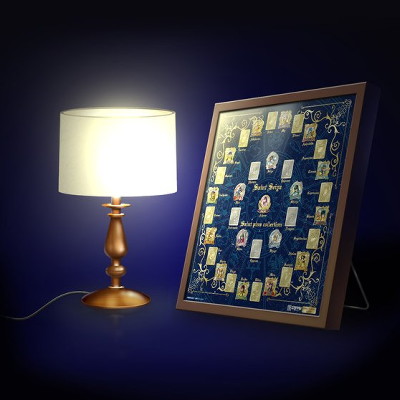 Each frame comes with serial number.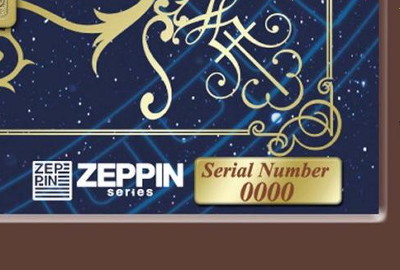 Athena(Saori Kido)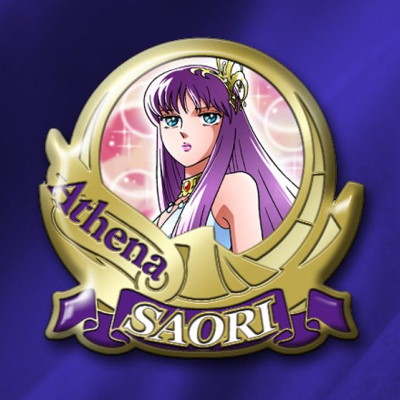 The five Bronze Saints; Pegasus Seiya, Dragon Shiryu, Cygnus Hyoga, Andromeda Shun and Phoenix Ikki.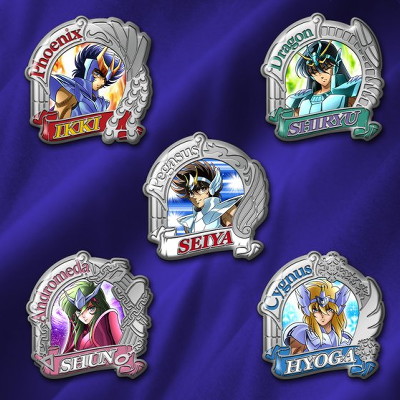 Pins designed after their Cloth Boxes.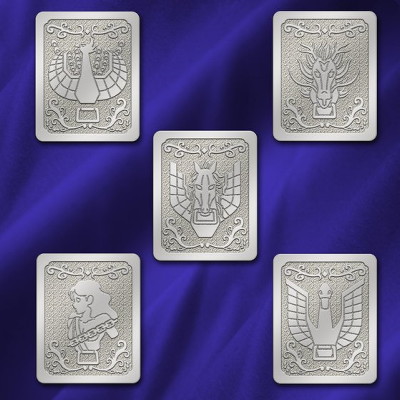 Gold Saints Aries Mu, Taurus Aldebaran, Gemini Saga, Cancer Deathmask, Leo Aiolia and Virgo Shaka.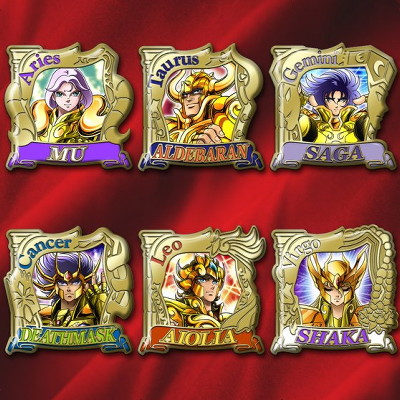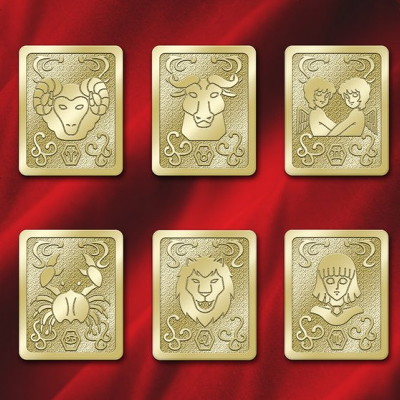 Gold Saints Libra Dohko, Scorpio Miro, Sagittarius Aiolos, Capricorn Shura, Aquarius Camus and Pisces Aphrodite.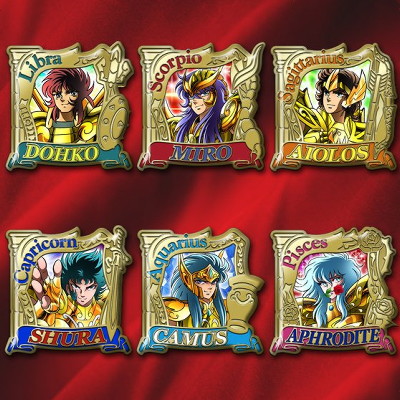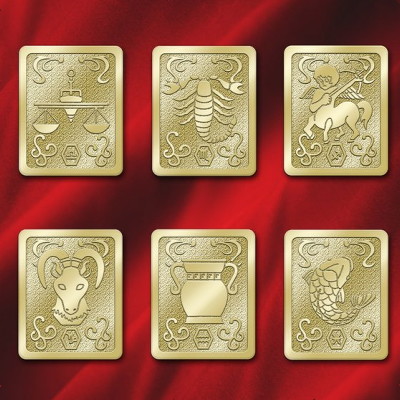 Each pin are about 30 × 30 mm, the frame measures 315 × 315 × 30 mm. Priced at 21,000 yen (about $233), available for pre-order exclusively via Premium Bandai from November 13, 2009. Orders must be placed by 17:00 January 13, 2010, to be shipped in March, 2010.

Related Posts:
Beautiful Dioramas by Saint Seiya Enthusiasts Capcinteam from France - GIGAZINE

Saint Seiya's "Libra's Gold Cloth" reconstructed in Life Size - GIGAZINE

Find Your Star Sign! Complete Collection of Saint Seiya's Gold Cloth Figure - GIGAZINE

Painstakingly Detailed Action Figures of the "Hades" Arc of Saint Seiya - GIGAZINE

Not-For-Sale; collector's action figure of Saint Seiya - GIGAZINE

Action Figure Now and Then: Asgard Arc and Poseidon Arc of Saint Seiya - GIGAZINE

TAF 2009: Illustrations, Stills and Figurine from "Saint Seiya: The Lost Canvas- Hades Mythology" - GIGAZINE

Another Chinese rip-off? Online Game "Saint Warrior" bears striking resemblance to a Japanese Anime - GIGAZINE

History of Gundam Armed Force Emblem chronicled as "Zeppin Gundam" Pins Collection - GIGAZINE