Incredibly Adorable and Fast-Moving Indie Anime "Fumiko's Confession"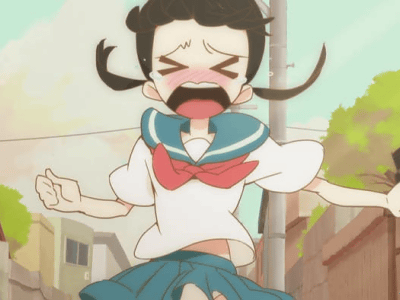 (This article was originally posted in Japanese at 00:10 Nov. 11, 2009)

Progress of computer graphics technology and the Internet boosted both the production and distribution of independent anime, and many talents are being discovered, among them Atsuya Uki of the anime film Cencoroll.

Here's another indie gem. Fumiko no Kokuhaku(lit. Fumiko's Confession) is a short anime produced by an art student with the help of his four friends. It was posted on YouTube and NicoNico Douga and fast becoming an Internet sensation. The two-and-a-half-minute anime is incredibly fast-paced and just too cute you'd want to watch it again and again.

Video and pics after the cut!
Fumiko no Kokuhaku - Tete

Here's the video.
YouTube - Fumiko no Kokuhaku Independent production anime


"Ummm...Will you go out with me?"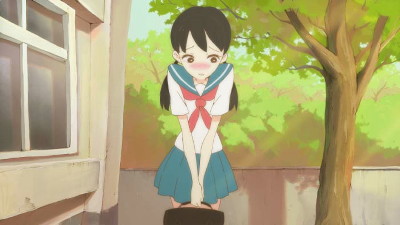 "Sorry, I want to focus on baseball now"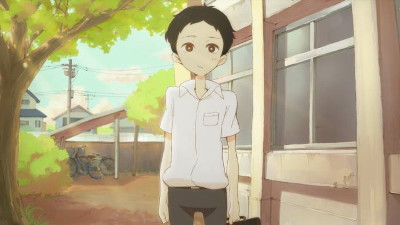 Heartbroken, she runs and runs and runs...and falls and leaps and flies. The speedy movement is so exhilarating, almost addictive!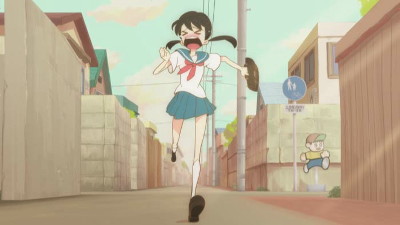 The creator Hiroyasu Ishida is an animation-major at Kyoto Seika University. He's written, directed, and handled most of the production himself with the help of four schoolfriends. The planning took two months and the actual production took them six months.

Title image.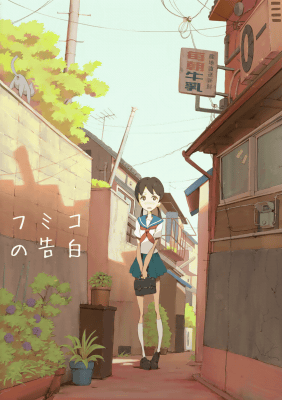 Now published in DVD.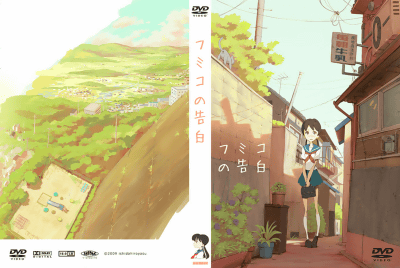 Fumiko in the middle of her confession.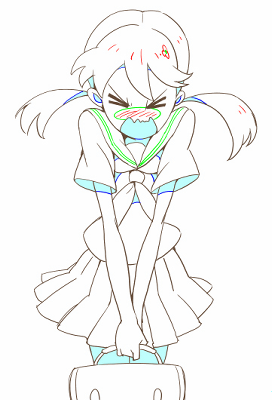 Sketch of the town. The background art is incredibly well done for an independent work.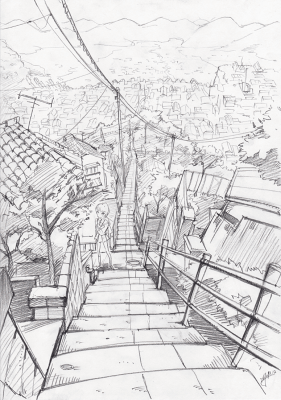 This is an illustration by Ishida for the cover of his manga club's pamphlet.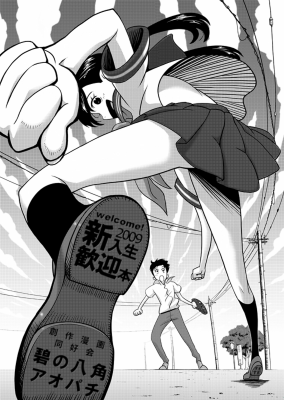 You can see more sketches, storyboards and screenshots on the gallery. Ishida says on his profile he aspires to work in the anime industry. Looks like he's well on his way!

Related Posts:
Popular Webcast Anime "Time of Eve" to Hit the Theatres in Spring, 2010 - GIGAZINE

Dojin Anime Film "Hoshi ni Negai wo: Fantastic Cat" to Hit the Theatres this August - GIGAZINE

"Anime Project Tourism Toyama" to promote Toyama Prefecture - GIGAZINE

All Roles Dubbed by Miyuki Sawashiro in Ufotable's New Anime "Yawarakame" - GIGAZINE

List of New Anime: Autumn 2009 - GIGAZINE