Popular Webcast Anime "Time of Eve" to Hit the Theatres in Spring, 2010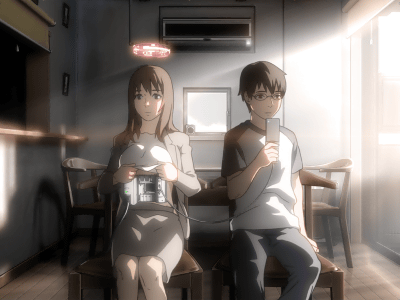 (This article was originally posted in Japanese at 00:06 Nov. 05, 2009)

Six-episodes anime series Time of Eve was streamed on Yahoo! Video Japan since August, 2009 and concluded in September, 2009. Each episode was released as a DVD after the webcasting and the limited copies all promptly sold out. Supported by the high reputation, the series is to be re-edited as theatrical version "Time of Eve 1st Season: Full Version", to come out next spring.

Read on for details and pics.
Time of Eve
http://timeofeve.com/

Time of Eve is set in the near future where androids have come into common usage. The only outward difference between androids and human is the angel-like ring above the head of an android, so some people get too attached to androids which are becoming a social issue.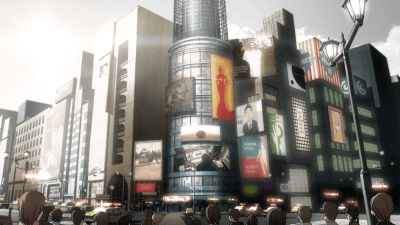 The protagonist Rikuo is a highschool student.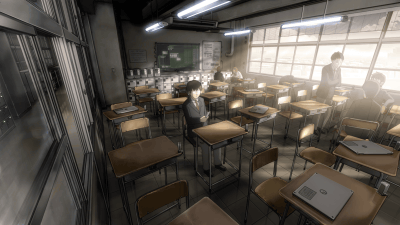 When it rain, androids will bring umbrellas for their master.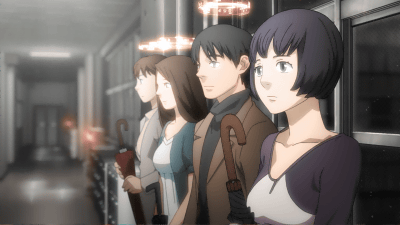 Rikuo treats his android Sammy like a tool, which is considered the proper way in this society. One day, while reviewing Sammy's activity log, he finds a strange entry. Prompted by curiosity, he traces Sammy's movement in town with his best friend Masaki.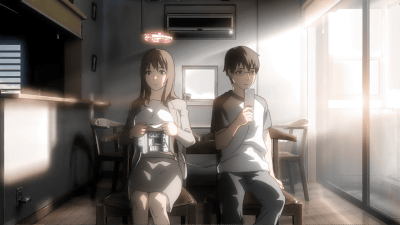 And finds an unusual cafe, "The Time of Eve" where human and androids are treated as equal.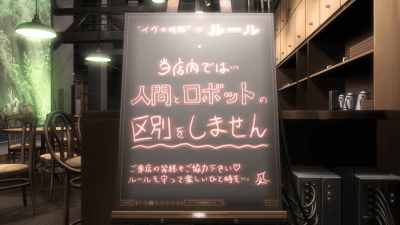 Nagi, the waitress. She occasionally displays odd behavior, such as being unable to decide how to properly react to a given situation, implying that she might be an android, but Rikuo and Masaki never pick up on this and assume she's human.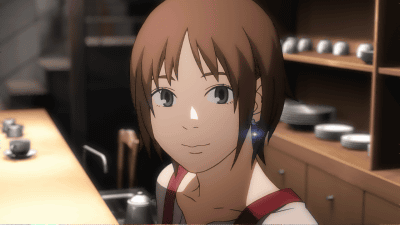 Displaying android's ring is prohibited in "The Time of Eve" so you can't tell who's android and who's human.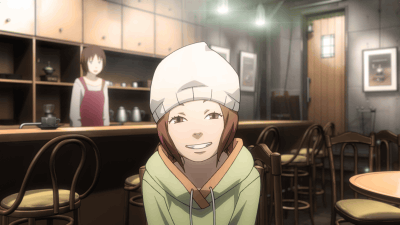 ...except the overtly obvious ones.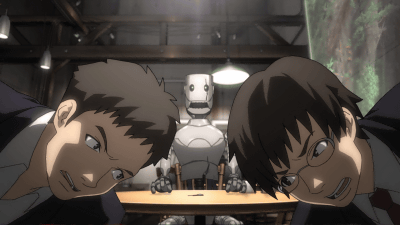 As Rikuo and Masaki frequent the cafe, gradually their view and attitude toward robots change.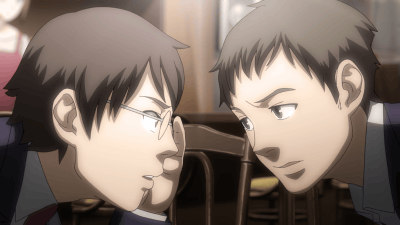 The theatrical version will open in Spring 2010 at Theatre Dia, Ikebukuro and Theatre Umeda, Osaka.

Original net animation hitting the big screen seems to be not that unusual lately, as you may recall Chocolate Underground(anime adaption of the British young-adult novel Bootleg) or the dojin anime film Hoshi ni Negai wo: Fantastic Cat. Independent anime films hitting the theatres are also becoming widely accepted as you can see in the success of Cencoroll and The Asylum Session. These unique course they take before hitting the theatre may allow the creators to explore their creativity more freely, and the advanced computer technologies nowadays enable works of theatre-worth quality on low budget.

Another fact to be noted is that some A-list voice actors starred these successful independent and Internet-based works. Time of Eve is no exception, with award-winning Jun Fukuyama of Code Geass(Lelouch Lamperouge) as the protagonist Rikuo, Kenji Nojima of Dynasty Warriors as Rikuo's best friend Masaki, Rie Tanaka of Hayate the Combat Butler as the android Sammy and Rina Sato of To Aru Kagaku no Railgun as Nagi, the waitress.

♦ Staff & Cast
Original Story/Screenplay/Director: Yasuhiro Yoshiura
Character Design/Animation Director: Ryusuke Chayama
Composer: Toru Okada
Animation Production: Studio Rikka
Production: DIRECTIONS
Distributor: Asmik Ace Entertainment

Rikuo: Jun Fukuyama
Masaki: Kunji Nojima
Sammy: Rie Tanaka
Nagi: Rina Sato
Akiko: Yukana
Koji: Michio Nakano
Rina: Miki Ito
Chie: Miyuki Sawashiro
Shimei: Motomu Kiyokawa
Setro: Tomokazu Sugita
Dr. Ashimori: Yuriko Yamaguchi
Naoko: Yuko Mizutani

©2009/2010 Yasuhiro YOSHIURA / DIRECTIONS, Inc.

Related Posts:
Dojin Anime Film "Hoshi ni Negai wo: Fantastic Cat" to Hit the Theatres this August - GIGAZINE

"Anime Project Tourism Toyama" to promote Toyama Prefecture - GIGAZINE

Movie of the anime "Eden of the East" going to be a Two-Parter - GIGAZINE

List of New Anime: Autumn 2009 - GIGAZINE