Winners of "Akihabara 2525" Colouring Contest Chosen by Yoshitaka Amano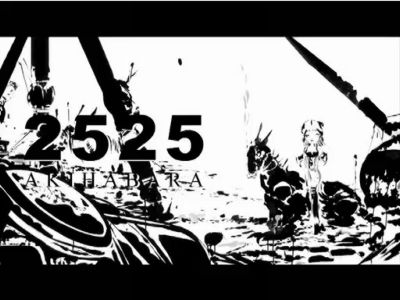 What will become of Akihabara in five centuries? Illustrator Yoshitaka Amano known for his works for Vampire Hunter D and Final Fantasy series has illustrated his version of Akihabara in 2525 for a live-performance on Nico Nico Douga this August. The monochrome illustration was distributed via image sharing service NiconiCommons, and a colouring contest was held among Nico Nico viewers.

Three winners were chosen by Amano in late October and the result came out on Nico Nico Douga.

Read on for details and pics.
Here's the original illustration by Yoshitaka Amano.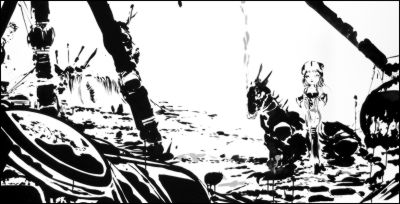 (Japanese)Result of Amano Yoshitaka's "Akihabara 2525" Colouring Contest -Nico Nico Douga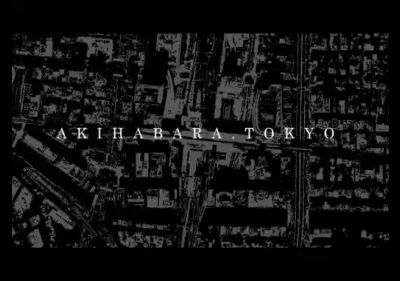 At Amano's studio.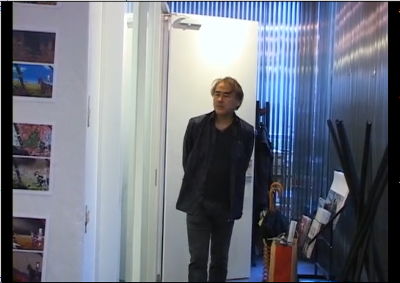 The entries were submitted online and printed out to be reviewed.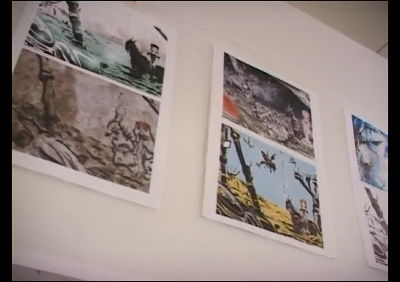 Looking each of them closely.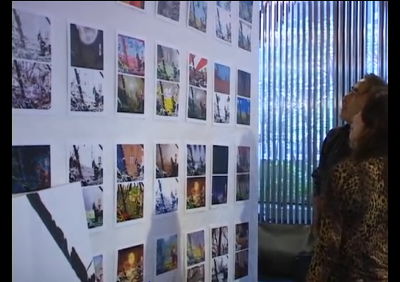 Making the hard decision.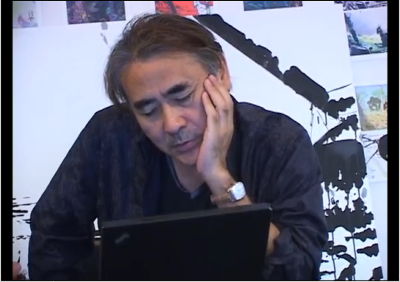 And the three winners were decided:

"Stride" by YK.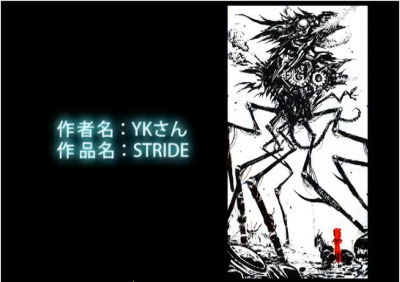 The beams in Amano's illustration were effectively turned into the legs of a monster.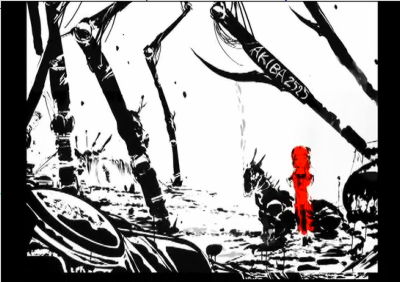 An expansion of Amano's work rather than just colouring.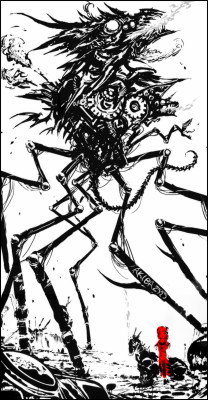 "Akihabara 2525" by OUTATIME.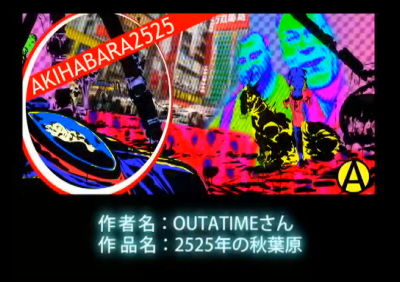 Amano was praising the composition and colour balance of this work in particular.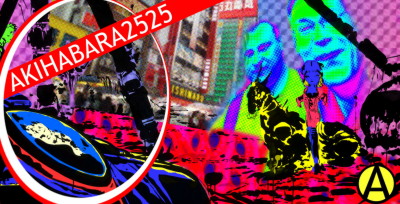 "Akihabara 2525: FINAL REQUIEM" by Nouri was a video work.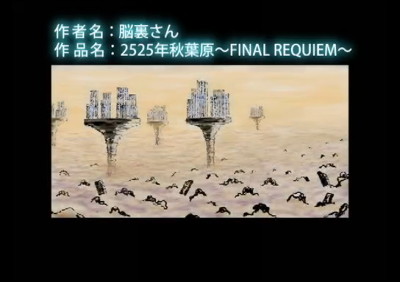 Accompanied with original song inspired by Amano's illustration.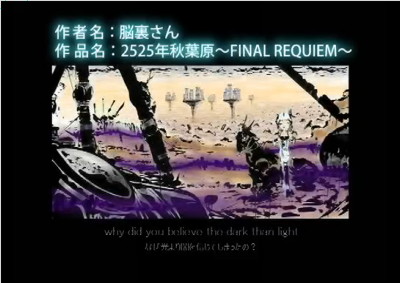 You can see other entries on NiconiCommons. It's amazing how different the same illustration look in different colours.

Snowing here. By fullcofullco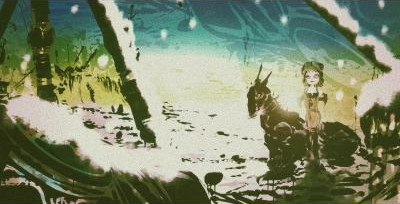 "Under the sea" seems to be a popular theme.
Nate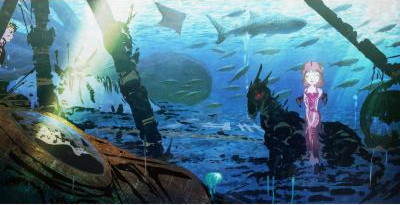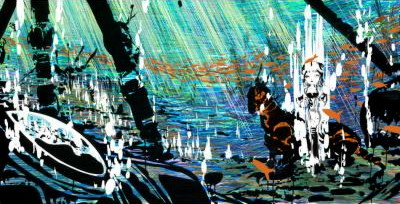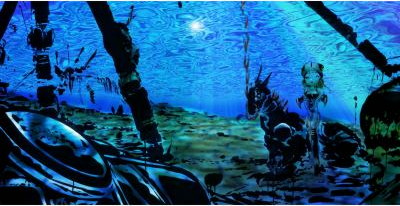 Others seemed to be either psychedelic or dark.
Riko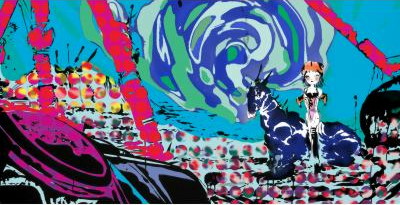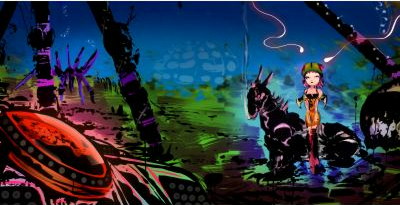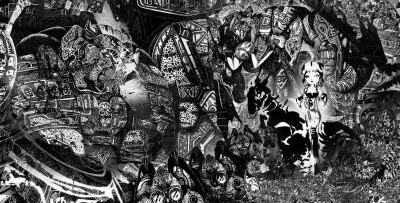 Related Posts:
ASCII Art "Yaruo" Illustrated by Yoshitaka Amano of Final Fantasy Series - GIGAZINE

Nico Nico Douga out of Beta test, coming to latest Version 9 - GIGAZINE

FINAL FANTASY XIII "ELIXER" Tonic to Hit the Stores in December - GIGAZINE

Beautiful "RichColorCRAYON" Will Make You an Instant Artist - GIGAZINE

Beautiful Wallpainting of Takii Seed's Headquarter by Kyoto-based Artist Hideki Kimura - GIGAZINE