Nico Nico Douga out of Beta test, coming to latest Version 9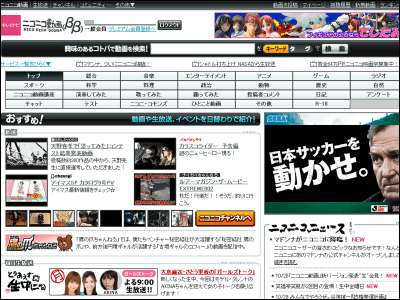 (This article was originally posted in Japanese at 15:48 Oct. 26, 2009.)

As one of the most favored video sharing web site in Japan, Nico Nico Douga is now preparing to conclude their Beta test and coming to Ver. 9.

The coming online announcement features Hiroyuki Nishimura, founder of famous web forum 2channel. They say an "Important announcement" will be contained in the presentation.

Read on for detail

(PDF File)"Nico Nico Video 9" Press Conference to be held online at Nico Nico Live, featuring Hiroyuuki Tsuyoshi Natsuno

According to Nico Nico Douga's operating company Niwango, the presentation of "Nico Nico Video 9" will be made online at Nico Nico Live on Oct. 28.

The presenter will be Hiroyuki Nishimura, director of Niwango and Tsuyoshi Natsuno, director of Niwango, known as the father of "i-mode" cell phone networking in Japan.

Some new features on Nico Nico Douga and an "important announcement" will be revealed on the presentation.

Tsuyoshi Natsuno.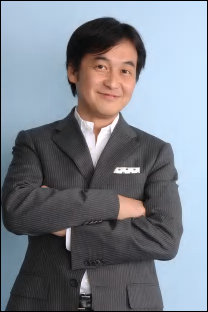 Hiroyuki Nishimura.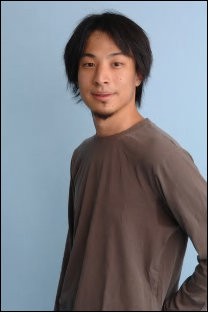 As of September Nico Nico Douga had half a million paid members. This update surely gather more members and unique user-made videos.

Related Post:
Guessing Google's imaginary opponent in Japan from their Usability Poll - GIGAZINE

"NetWorx" Monitors Your Network Usage and Tells You When to Stop Net Surfing - GIGAZINE

Japanese cell phone carrier Docomo starts data recovering service from water-sunk cell phone. - GIGAZINE

Japanese major ad agency launches "Internet Rumor Busting" service - GIGAZINE