Translucent Model of "LFA", the Most Expensive Sport LEXUS to Come Out in 2010: TMS 2009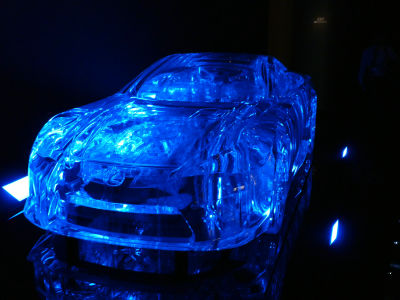 (This article was originally posted in Japanese at 04:45 Oct. 22, 2009)

Sport car "LFA" is to come out in December 2010 and it is to be the most expensive in Lexus's history. A prototype of this LFA was shown at Tokyo Motor Show 2009 and there was also a beautiful translucent 1/1 model of the car on display, illuminated blue and white.

Video and pics after the cut!
The translucent Lexus LFA. This pic might look like a CG but it's an actual photograph taken at the site.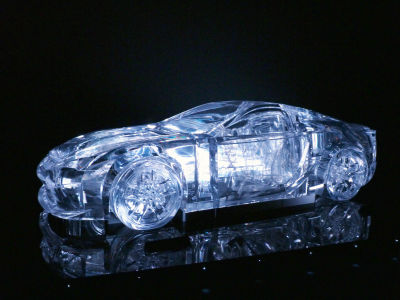 See the colour of the light change from blue to white.
YouTube - Translucent Lexus LFA


From another angle.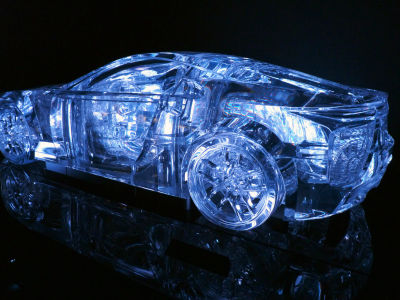 Door and seat.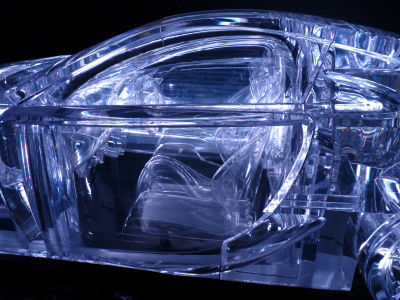 The wheel and dashboard.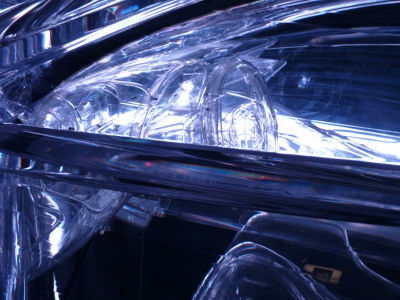 Rear.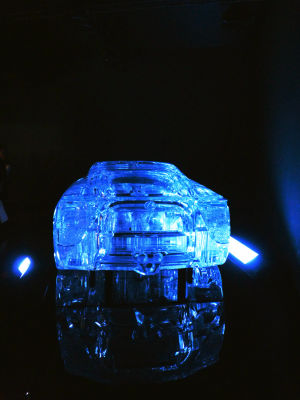 This is the prototype of LFA, same type as the translucent model above.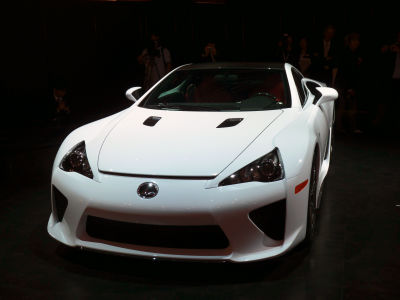 Face. Might look quite sinister in black or red.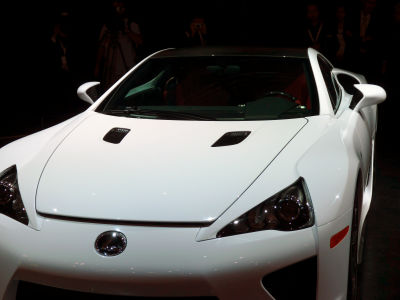 Side.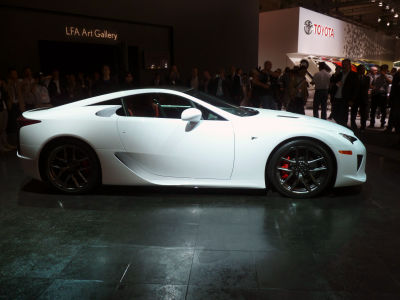 Rear.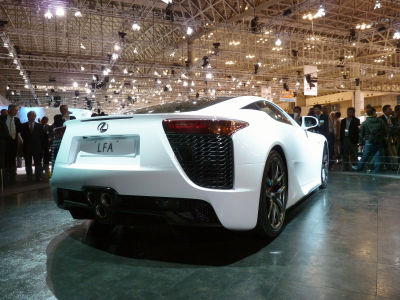 Mufflers are placed in the center.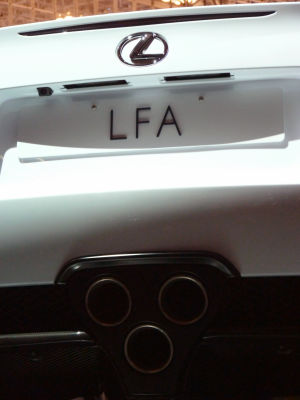 Interior.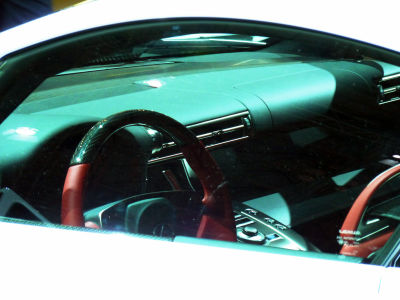 Lexus's compact hybrid concept car "LF-Ch" was also on display.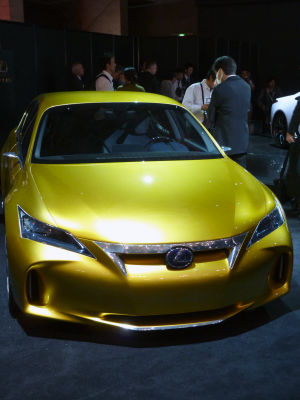 It was shown for the first time in Japan.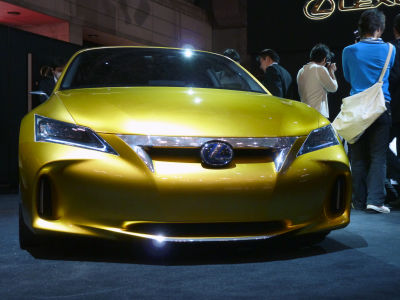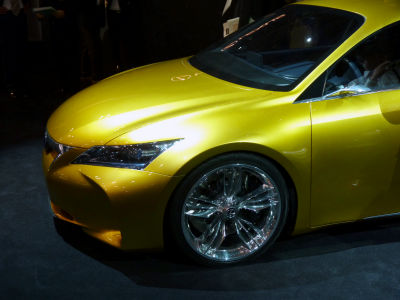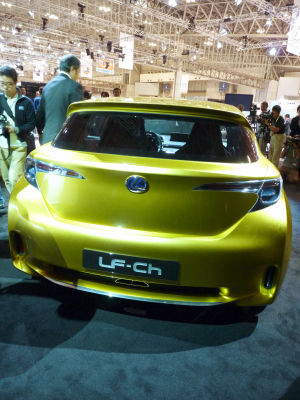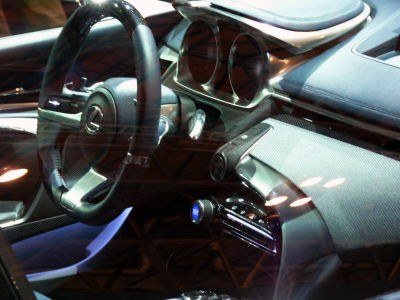 Related Posts:
Table of Contents: Tokyo Motor Show 2009 - GIGAZINE

Mazda's Concept Car "Kiyora" with 32km/L Fuel Economy: Tokyo Motor Show 2009 - GIGAZINE