Somewhat Powdery but Otherwise Bearable? "PEPSI AZUKI" Came Out!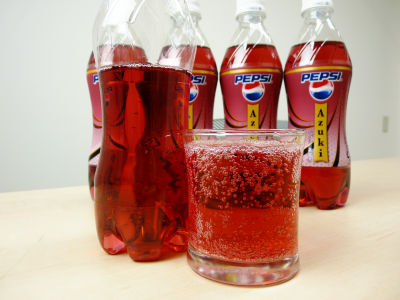 (This article was originally posted in Japanese at 23:22 Oct. 19, 2009)

As the unexpectedly tasty "Pepesi Shiso" of this summer is still fresh in our mind, there's no way we can resist the next wacky offering by Pepsi Japan: PEPSI AZUKI.

The latest seasonal flavour was to hit the stores on October 20, but in the evening of 19th one of our staff spotted a delivery truck unloading them at a convenience store, so we were able to taste it a bit earlier than anticipated. So here's our review.

Read on for details and pics!
Caught off guard, our colleague found himself purchasing as many as five bottles on impulse.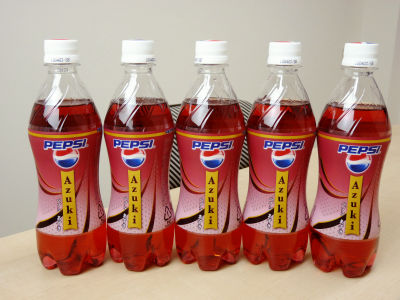 Azuki coloured, but it kind of look like grape juice from a distance. Actually rather pretty, you can say.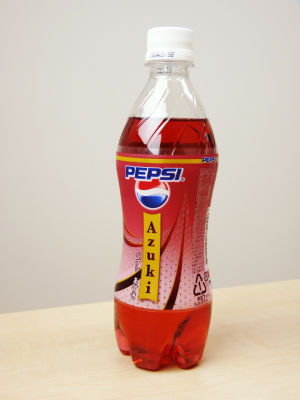 No azuki beans in the ingredients.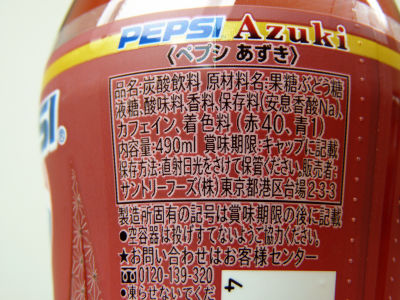 Themed on "Miyabi", a traditional Japanese aesthetic ideal which can mean "elegance" or "refinement".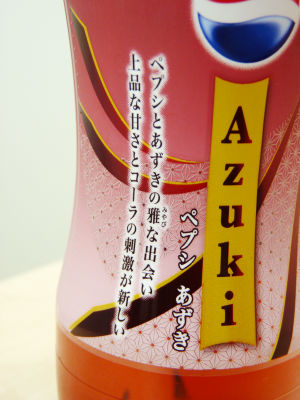 42kcal per 100ml. That's about the same calories as beer.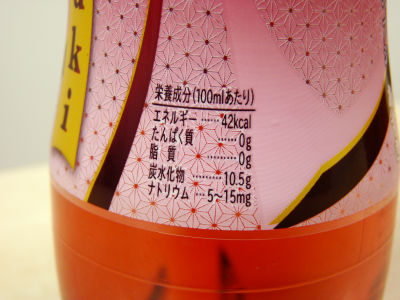 Without the label it's hard to tell the difference from Fanta Grape or some other grape/berry-ish soda.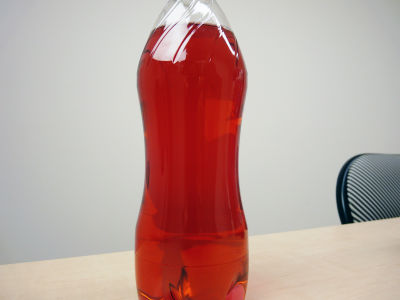 Twisting off the cap, the scent of Azuki overwhelmed us. Kind of have a bad feeling about this...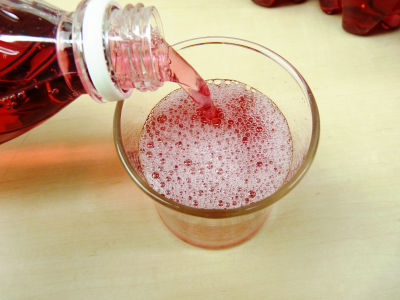 So we braced ourselves and gulped it down. And found it surprisingly bearable despite our foreboding. Some may very possibly like it, actually. If you like azuki or if you're immune to strange oriental scent, give it a go.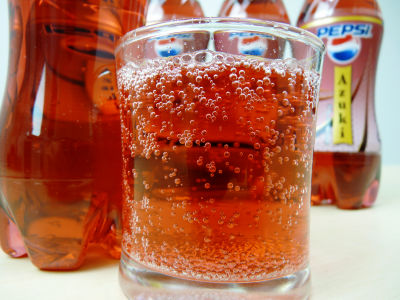 Maybe we're prejudiced by the "Azuki" part but it felt somewhat powdery and all of us felt some kind of residue on our tongue after swallowing. Not exactly refreshing, but definitely unique.

Related Posts:
"Pepsi Shiso", Vibrant Green Perilla-Flavoured Pepsi - GIGAZINE

Another Bizarre Flavour? "PEPSI AZUKI" Coming Out this Autumn - GIGAZINE

"Coca Cola Plus Catechin" makes you feel odd with Green Tea flavor - GIGAZINE

Fanta's New Flavour "Fanta World California Grapefruit" - GIGAZINE