Cute Guy Clock "Binan Tokei" Provides Eye Candy for Every Minute of Your Day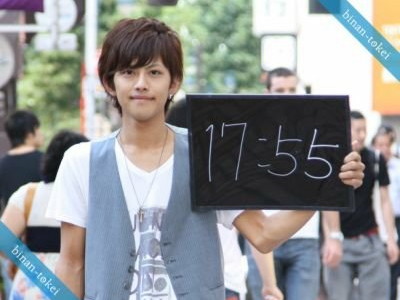 "Bijin Tokei(Hot Girl Clock)" is a website/gadget/iPhone app that shows you a picture of pretty Japanese girl holding a little chalkboard with the current time written on, different girl for every minute of the day. Launched in March 2009, it rapidly achieved huge popularity and apparently the developer received many requests for a Ikemen(hot guy) version. So now, "Binan Tokei"(lit. Beautiful Men Clock) is on its way!

Just like the girls did in Bijin Tokei, we expect the guys to range from drop-dead gorgeous to moderately good-looking, but if you go for Asian guys or if you appreciate eye-pleasing things in general, it'll be definitely worth checking out. Here's a sneak preview.

Pics after the cut!
(Japanese)Bijin Tokei's Ikemen Version "Binan Tokei" Coming Soon! - Tokyo Walker

According to the article above, Binan Tokei is focused mainly on "soshoku-kei danshi"(herbivorous boys: a buzz-word in Japan describing men who are laid-back and don't act predatory in love life) rather than carnivorous guys since one of the gadget's aim is to provide relaxation for users, and carnivorous guys might be too stimulating for workplace. In other words, the guys tend to be cute rather than hot.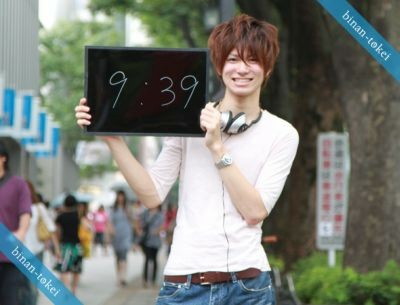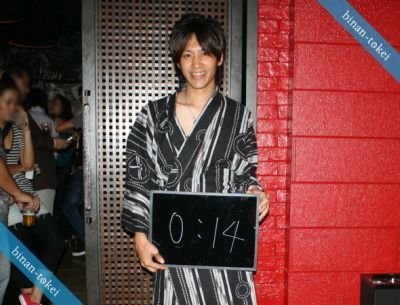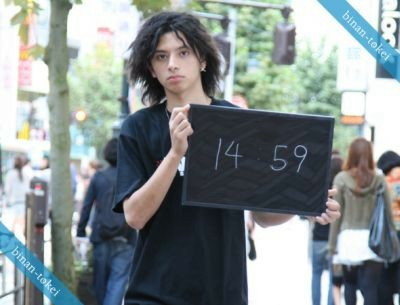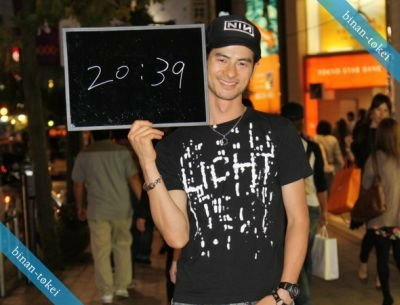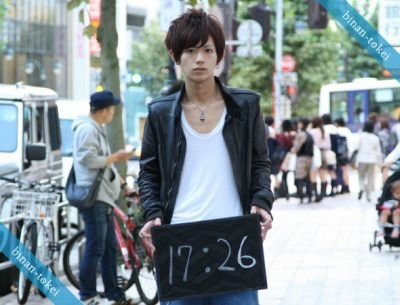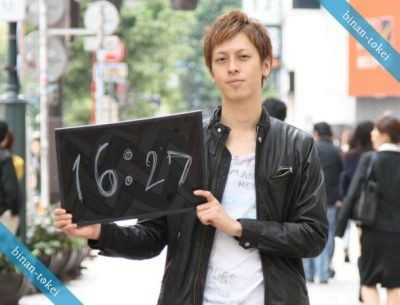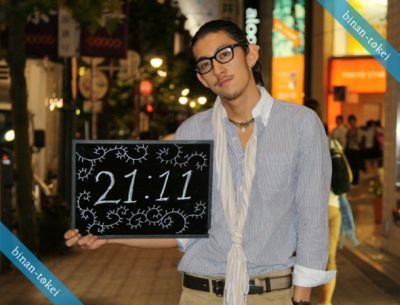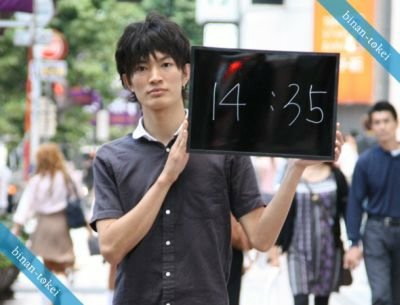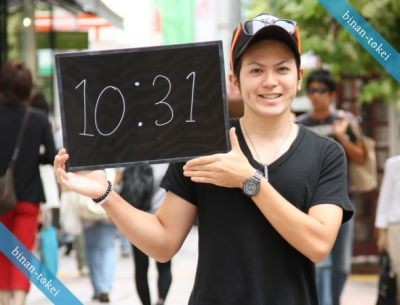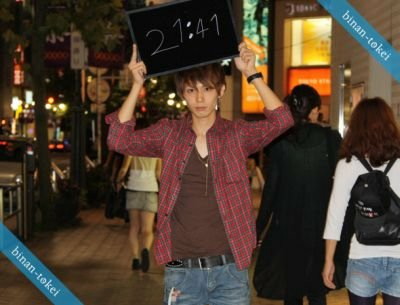 Binan Tokei features 360 guys in total, so one guy will make four appearances in a day. The website and a Google gadget of Binan Tokei is to be launched on November 1st, 2009. An iPhone app is also expected.

You can see more pics from here.

Related Posts:
Free App "Sound Trip" Tokyo Navigator for iPhone and iPod Touch - GIGAZINE

HELLO KITTY's App for iPhone and iPod Touch - GIGAZINE

Does the electoronic piggy bank dream of women? - GIGAZINE

The most masculine shooting game ever! Free demo of "ZERO: Cho-Aniki" released - GIGAZINE

YARANAIKA hugging pillow featuring ABE-san's manhood shown at WF 2009 - GIGAZINE