Nikon D3S SLR camera coming, enhanced with HD Video shooting and editing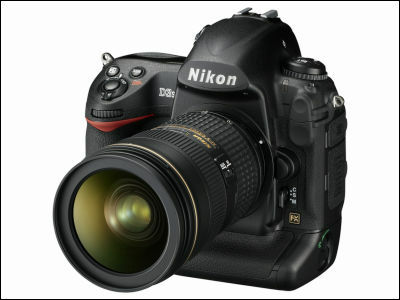 (This article was originally posted in Japanese at 15:50 Oct. 14, 2009.)

Recently a growing number of SLR digital camera are becoming able to shoot HD videos. But honestly, the function seems to be considered as bonus feature to make the camera distinct from other similar SLRs.

But this D3S Nikon's new flagship SLR camera got something rather different. Adopting full size FX format and ISO12800 sensitivity, the camera can be used as a true camcorder for professionals.

Read on for detail.

Nikon | News | Nikon D3S

D3S is far more than a brush-up from D3 the previous flagship SLR. Newly developed FX Format 35mm size CMOS sensor enables 12.1 Mpix resolution and ISO sensitivity is expanded up to 12800.

Video camera feature enhances its usability much. "D-Movie" feature enables not only video shooting but also video editing. You can make out clips from videos, or cut-and-edit them easily. The video can be taken in up to ISO 102400 sensitivity. So very low-noise video under low-light situation can be taken combined with a large CMOS sensor. Outer stereo microphone can also be attached.


D3S with AF-S NIKKOR 50mm f/1.4G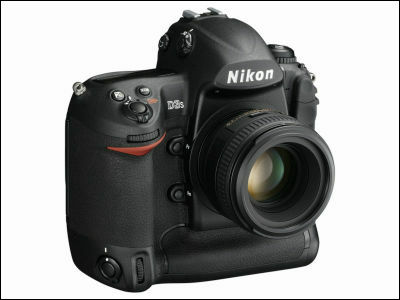 With AF-S NIKKOR 24-70mm F2.8G ED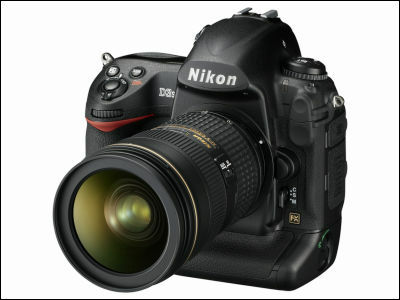 With Ai AF Nikkor 85mm F1.4D(IF)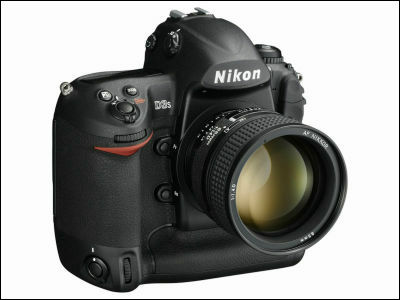 Backside.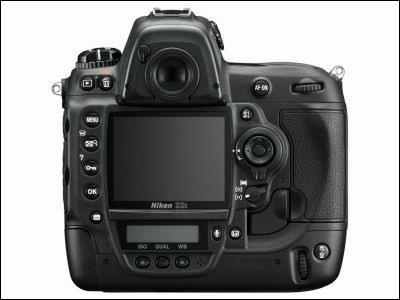 Body cap is redesigned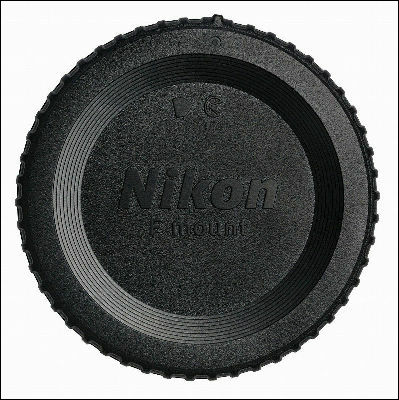 Here's the spec sheet:

Resolution:
12.1 Mpix.

Image Sensor:
36.0*23.9mm FX format CMOS

Format:
4256*2832(L size), 3184*2120(M size), 2128*1416(S size)

Image mode:
RAW 12/14 bit, TIFF(RGB), JPEG, RAW/JPEG composite.

Media:
CF(Type I, UDMA enabled)

FPS:
FX format: Max. 9 fps.
DX format: Max. 11 fps.

ISO Sensitivity:
ISO 200-12800

LCD:
0.92 Mpix. 3" TFT LCD. Brightness adjustable.

Power Supply:
1 Li-ion Rechargeable Battery EN-EL4a

Dimention:
Approx. 159.5*157*87.5 mm(6.3*6.2*3.4")

Weight:
Approx. 1,240 g(2 lb.) without accessories and a battery.

Accessories:
Li-ion Rechargeable Battery EN-EL4a, quick charger, USB cable, audio video, strap and software CD-ROM

To be released on Nov. 27, 2009 at open price.

Related Post:
Photo Imaging Expo 2009: Review of Panasonic's DMC-GH1K Digital SLR Camera with pics and video - GIGAZINE

Photo Imaging Expo 2009: Sony's super panorama camera "DSC-HX1" - GIGAZINE

How to make DIY 130,000,000 pixel digital camera with Epson scanner CCD - GIGAZINE

The history of camera phone modules at Wireless Japan 2009 - GIGAZINE

Be a Spy with Ball Point Pen size HD Camera - GIGAZINE