Weekly Dose of Absurdity by Psychiatrist Irabu: "Kuchu Buranko" Starts Airing on Oct. 10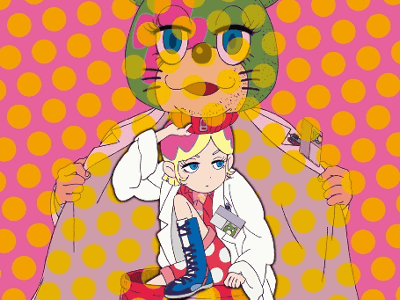 (This article was originally posted in Japanese at 18:33 Oct. 14, 2009)

Kuchu Buranko (Flying trapezes), the highly acclaimed short novels by Hideo Okuda is now adapted to a TV anime series, to be aired in Fuji TV's noitamina block starting on October 15, 2009.

The story follows the comings and goings of eccentric psychiatrist Ichiro Irabu with a fetish for administering injections to patients, and the buxom beauty of a nurse Mayumi who also loves to torment patients in more ways than one.

Here's a sneak preview of the anime. Pics after the cut!
Anime "Kuchu Buranko" Official Website
http://www.kuchu-buranko.com/


Ichiro Irabu is a psychiatrist at Irabu General Hospital. An unreasonable and rather immature person, he normally ignores his patients' plights, injecting them strange concoctions and giving them seemingly pointless advices.

Key visual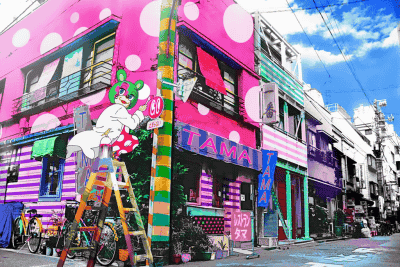 Irabu was depicted as a middle-aged fat guy in the novels, but in anime he will have three forms: large(bear), medium(twenty-something bespectacled guy) and small(preteen boy). For some reason, he's blonde and blue-eyed in the anime. Maybe they're his mental image of himself?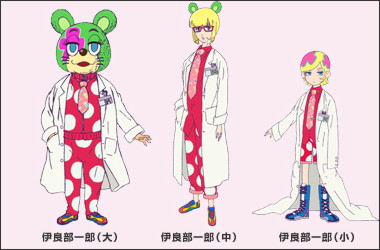 The "large" and "medium" Irabu will be played by Yuji Mitsuya, the "small" Irabu by Romi Park.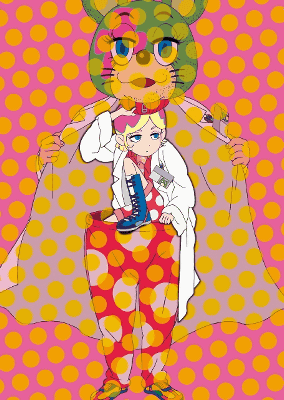 Ichiro Irabu (large)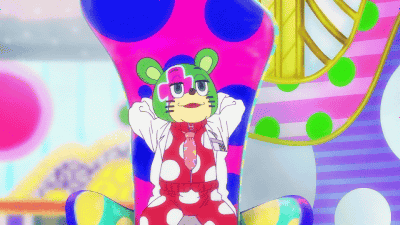 Ichiro Irabu (small)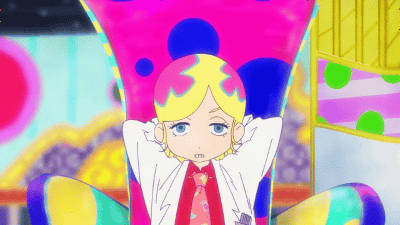 Mayumi the sexy nurse will be performed by Yumi Sugimoto, model/actress known for her role in tokusatsu series Engine Sentai Go-onger. Kuchu Buranko will actually be a live-action/animated programme and she will appear as a live actress.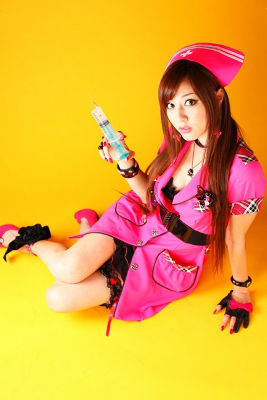 A spin-off programme "Moso Buranko"(Head trip Swing) will be streamed on Fuji TV's mobile website.



The guest voice actors will let their imagination run free while Mayumi shifts into a sexy leopard.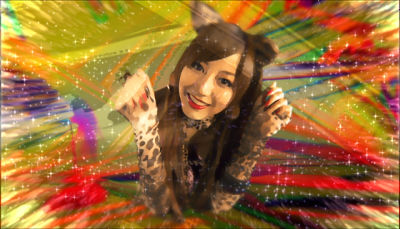 And there will also be a free mobile phone game "Meikyu Buranko"(Labyrinth Swing) where the players have to find items the patients left behind and escape from the labyrinth of Irabu General Hospital.



Both the opening and ending theme songs are by technopop group Denki Groove. The opening theme is their new song "Upside Down" while the ending features their '97 best-selling song "Shangri-La" remixed by former member Yoshinori Sunahara.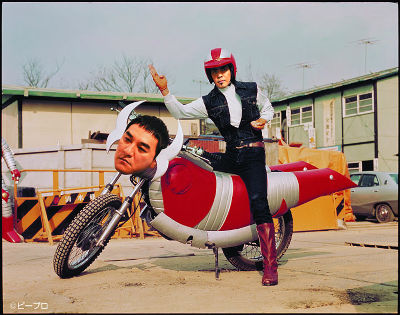 The anime will be broadcasted in Fuji TV's noitamina block (Thu. 24:45-25:15) from October 15, 2009. There will be 11 episodes in all.

♦Staff
Original Story: Hideo Okuda
Director: Kenji Nakamura (Mononoke, Ayakashi: Samurai Horror Tales)
Character Design, Chief Animation Director: Takashi Hashimoto (Mononoke, Karas, Hakaba Kitaro(2008))
Series Composition: Manabu Ishikawa
Screenplay: Manabu Ishikawa, Isao Murayama, Tomoko Taguchi
Background Design: Shoji Tokiwa
Colour Composition: Rumiko Nagai
CG Director: Nobuhiro Morita
Cinematographer: Kazuhiro Yamada
Sound Director: Yukio Nagasaki
Composer: Eiji Mori
Assistant Director: Kimitoshi Chioka
Theme Songs: Denki Groove "Upside Down", "Shangri-La (Y.Sunahara 2009 Remodel"
Production: Toei Animation

♦Cast
Ichiro Irabu: Yuji Mitsuya, Romi Park
Mayumi: Yumi Sugimoto
Kohei Yamashita: Toshiyuki Morikawa
Tetsuya Taguchi: Takahiro Sakurai
Jun'ichi Hoshiyama: Shin'ichiro Miki
Shin'ichi Bando: Daisuke Namikawa
Tatsuro Ikeyama: Hiroaki Hirata
Yuta Tsuda: Miyu Irino
Seiji Ino: Hiroki Takahashi
Yoshio Iwamura: Mitsuo Iwata
Hiromi Yasukawa: Wataru Hatano
Mitsuo Tanabe: Ryotaro Okiayu
Announcers: Kenji Fukui and Masaharu Miyake

©Kuchu Buranko Production Committee

Related Posts:
List of New Anime: Autumn 2009 - GIGAZINE
in Anime, Posted by darkhorse_log