METAL GEAR SOLID PEACE WALKER Demo Game now Distributed online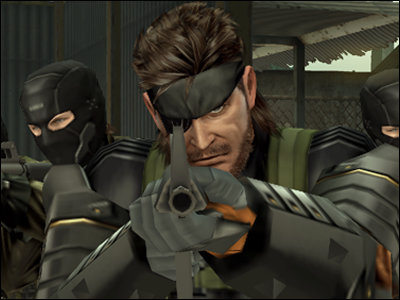 (This article was originally posted in Japanese at 17:27 Oct. 08, 2009.)

METAL GEAR SOLID PEACE WALKER is the latest episode for METAL GEAR chronicle, depicting Naked Snake's days in Central America during Cold War era. At Tokyo Game Show 2009, Konami handed out the demo wirelessly for PSP console. And today, they start online distribution at their official web site.

Read on for detail.

Konami enables awaiting fans to download the demo version of METAL GEAR SOLID PEACE WALKER from their official website starting at 18:00 JST today.

The same data handed at Tokyo Game Show 2009 will be provided. The game contains three missions including tutorials and opening sequences. Some of missions are multi-playable up to four people.

A clip from METAL GEAR SOLID PEACE WALKER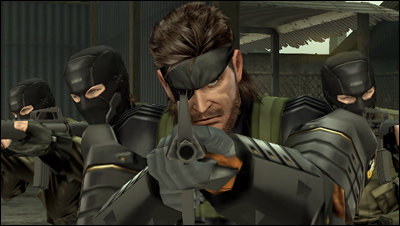 Naked Snake provides covering fire for his fellow.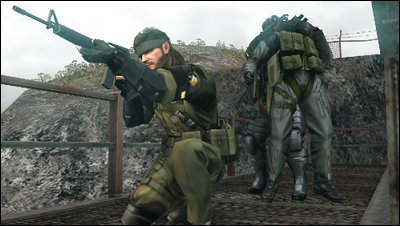 The game is staged in Costa Rica.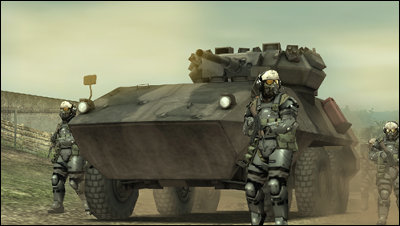 To play the demo, download data from their website and transmit to your PSP. Here's the site.

METAL GEAR SOLID PEACE WALKER OFFICIAL SITE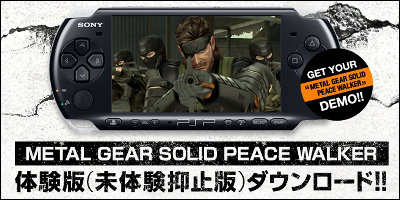 Related Post:
World Premiere of "METAL GEAR SOLID PEACE WALKER" 9min. Trailer - TGS2009 - GIGAZINE

Director Kojima presents "METAL GEAR SOLID PEACE WALKER" at Konami's booth in TGS2009 - GIGAZINE

"METAL GEAR SOLID PEACE WALKER" PSP demo to be handed Wirelessly at TGS2009 - GIGAZINE