Wooden Cell Phone "TOUCH WOOD" by NTT docomo: CEATEC JAPAN 2009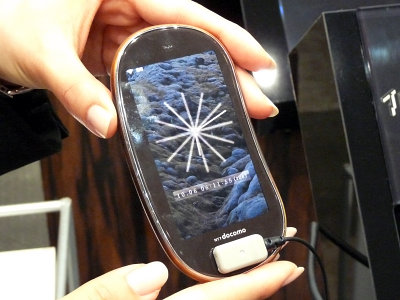 (This article was originally posted in Japanese at 13:01 Oct. 06, 2009)

NTT docomo's wooden cell phone "TOUCH WOOD" was exhibited at CEATEC JAPAN 2009. Looks good, feels good and apparently green, it kind of reminds you of ASUS's Bamboo Notebook.

Read on for details and pics.
NTT docomo's booth at CEATEC JAPAN 2009.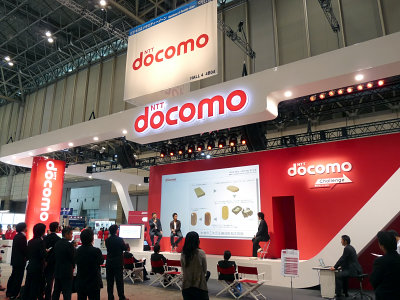 A corner featuring "TOUCH WOOD".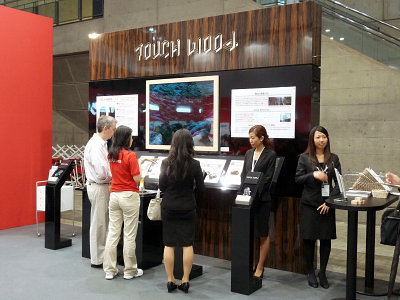 Made of hinoki(Japanese cypress), each handsets will have unique grain pattern and hue. Using thinned wood, it's also eco-friendly.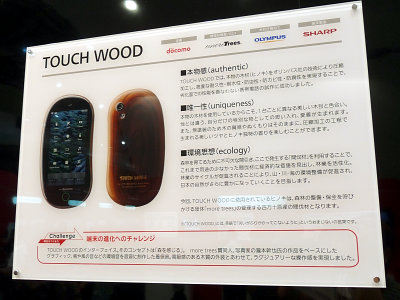 Another model, based on Sharp's SH-04A.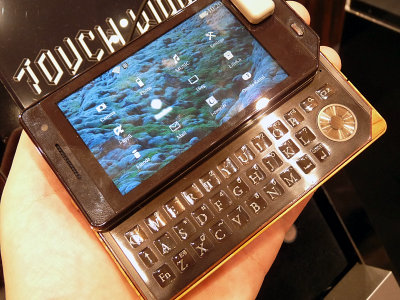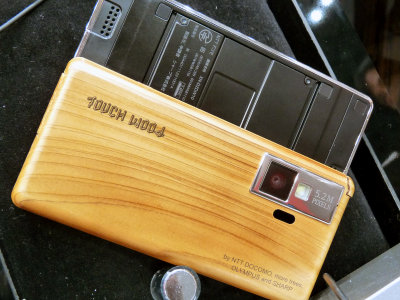 Stretching the 1seg antenna.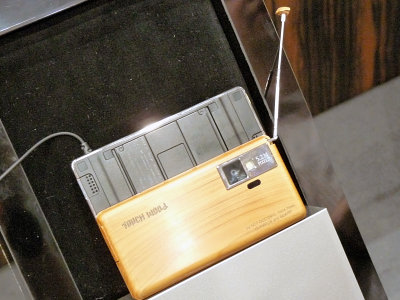 Made with "3D Compression Forming Process" technology of Olympus.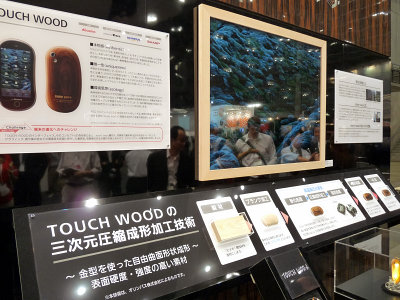 Mockup of a concept model. Feels really good in your hand.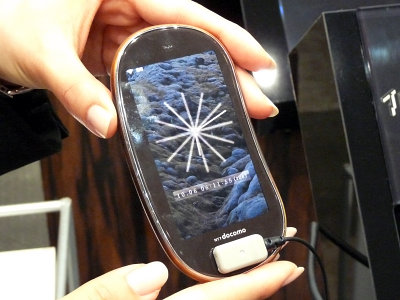 A questionnaire on "TOUCH WOOD" was taken at the booth. Hope they get good enough reception to be commercialized.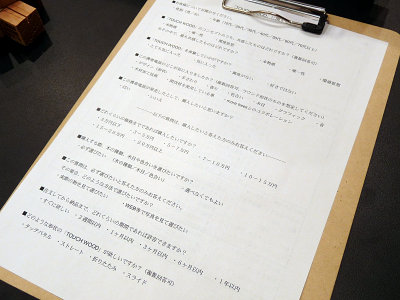 Related Posts:
Table of Contents - CEATEC JAPAN 2009 - GIGAZINE

2009 Summer model Cell Phones of NTT docomo - Part 1 - GIGAZINE

2009 Summer model Cell Phones of NTT docomo - Part 2 - GIGAZINE

2009 Summer model Cell Phones of NTT docomo - Part 3 - GIGAZINE