Thin and Flexible OLED Lightings by ROHM: CEATEC JAPAN 2009

(This article was originally posted in Japanese at 22:01 Oct. 06, 2009)

Old fashioned incandescent light bulbs are already banned in some countries and more and more fluorescent tubes are getting replaced by the greener LEDs. And now, development on OLED lightings reached practicable level, which will allow more innovative lighting designs by making the best of its thinness and flexibility.

Pics after the cut!
ROHM - ROHM CO., LTD.

Rohm's booth at CEATEC JAPAN 2009.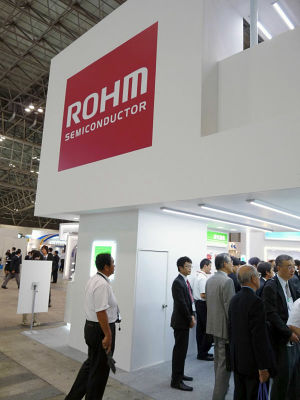 A section featuring OLED products.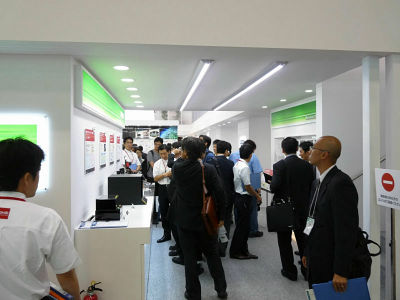 "Fluorescent / Phosphorescent Hybrid White Organic EL Illumination" attained both high efficiency and high colour rendering.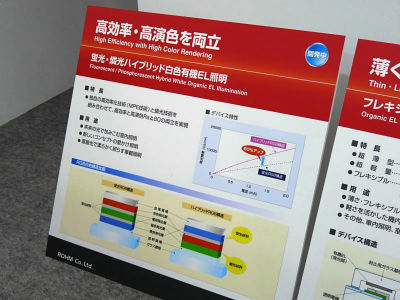 Thin, light and flexible "Flexible Organic EL Device".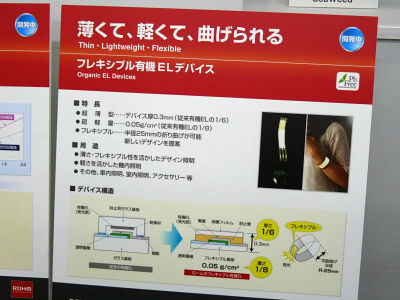 These are the samples of the Flexible Organic EL Device.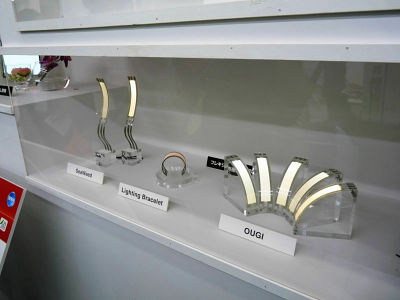 "SeaWeed"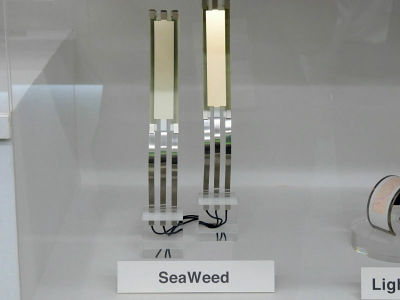 From the side.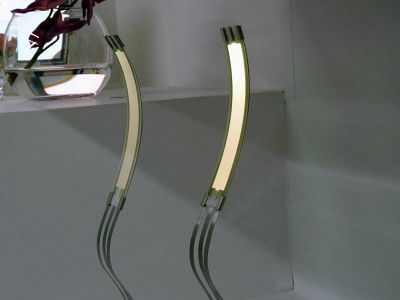 "Lightning Bracelet"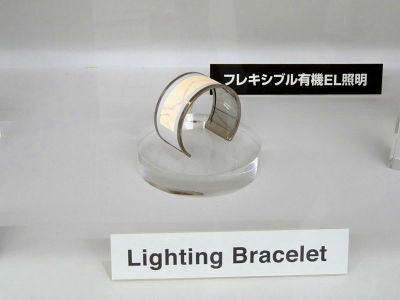 Might become a must for clubgoers.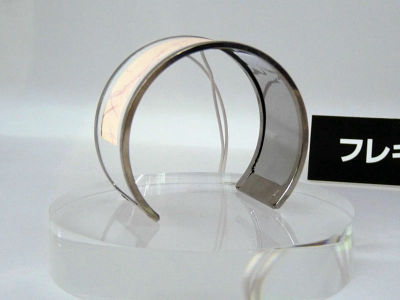 It's lightweighted, which is another advantage.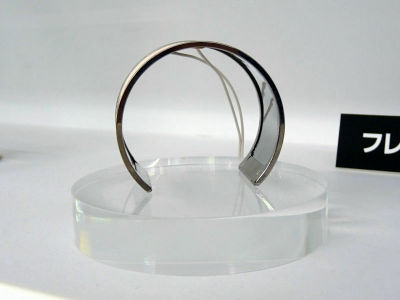 "OUGI" means fan in Japanese.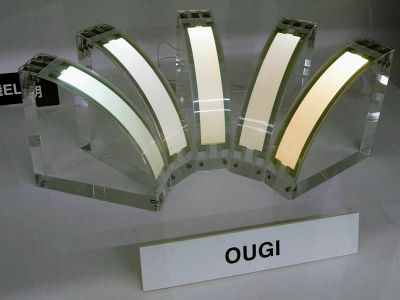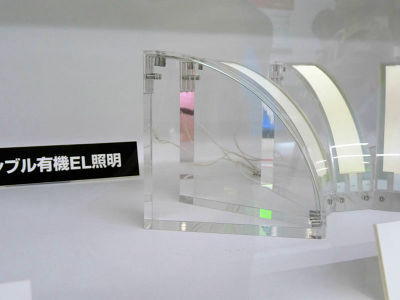 It might look quite bright on this picture, but the luminance can be adjusted. Could be used like ambient light.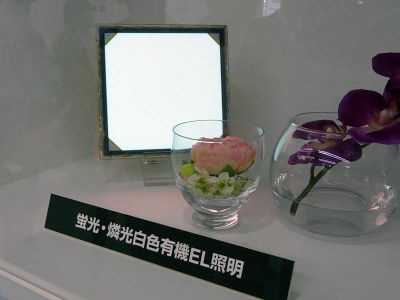 "Wall Lightning"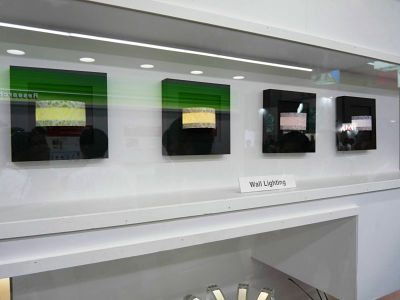 "B-Light Tower" looks like there are several bulbs in the lamp shade.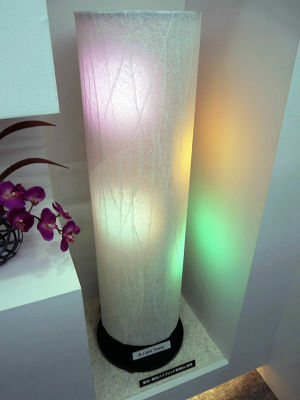 But inside you can see they're emitted by some flat panels of OLED.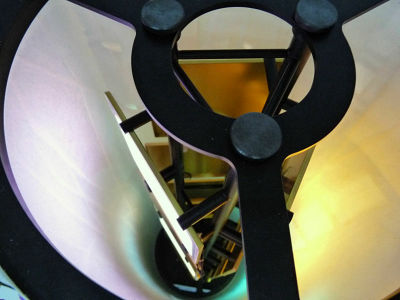 Related Posts:
Table of Contents - CEATEC JAPAN 2009 - GIGAZINE

Conceptual VAIOs and Wristwatch Walkmans using Flexible Organic EL: CEATEC JAPAN 2009 - GIGAZINE