Conceptual VAIOs and Wristwatch Walkmans using Flexible Organic EL: CEATEC JAPAN 2009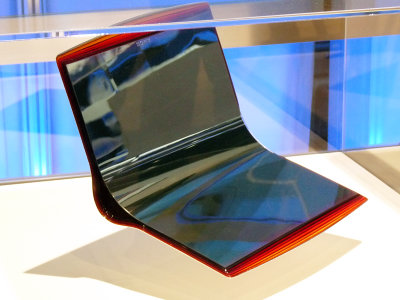 (This article was originally posted in Japanese at 22:18 Oct. 06, 2009.)

Sony showcased their Flexible Organic EL display which is thin and flexible just like a piece of paper at CEATEC JAPAN 2009. Utilizing its ultimate portability Sony embedded it to their conceptual VAIO laptops and wristwatch Walkmans.

Read on for detail.

"Flexible Organic EL Display" exhibition at Sony's booth.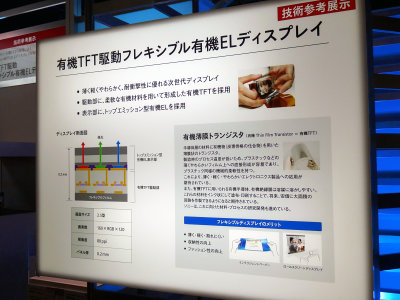 It's 2.5" 160*120 pixel display. Only 0.2mm thick(about 0.008").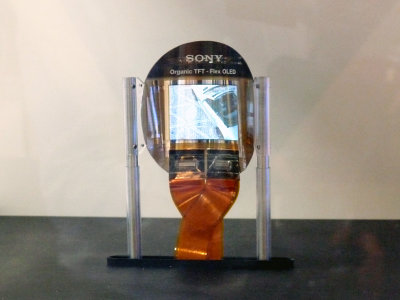 "Reader" e-book terminal and wristwatch walkman. The flexibility of display device enabled this futuristic design.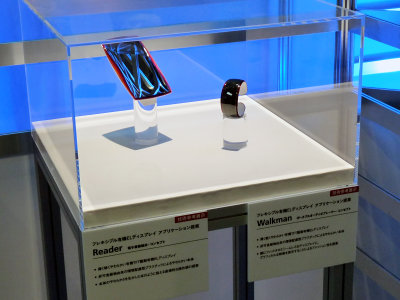 And another flexible VAIO laptop.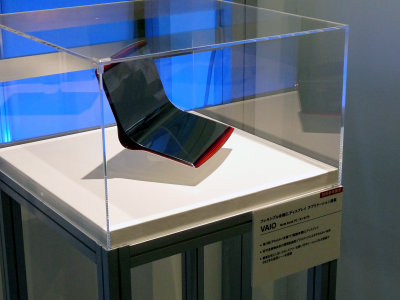 We can't see any keyboard on the product. Maybe controlled by touch panel.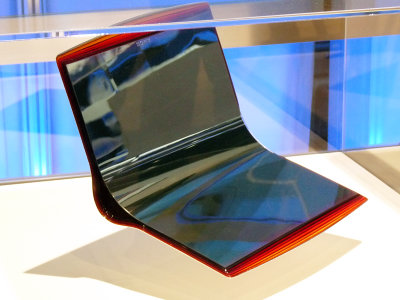 Related Post:
Table of Contents - CEATEC JAPAN 2009 - GIGAZINE

CeBIT2009: MSI's "X-Slim" laptop is as thin as 0.2 inchs at its thinnest point. - GIGAZINE

Paper-Thin and Flexible, "Flexble OEL Display" shown at NHK Tech Lab Public viewing 2009 - GIGAZINE

Hitachi's new ultra-thin high-definition LCDTV saves 50% on energy - GIGAZINE

Sony's Ultra Thin "VAIO X" Photo Review: CEATEC JAPAN 2009 - GIGAZINE