Intel Inside; A Concept Car with Mobile Internet Device: CEATEC JAPAN 2009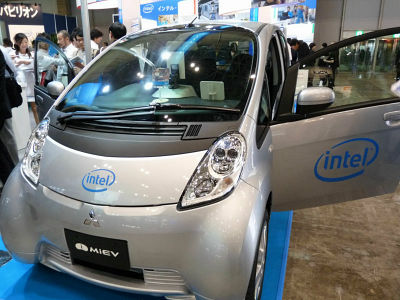 (This article was originally posted in Japanese at 21:19 Oct. 06, 2009.)

Intel had a exhibition of a car equipped with their MID, the Mobile Internet Device at CEATEC JAPAN 2009. The Atom processors' low power consumption will make it greener when used on Electric Vehicle.

Read on for detail.

The Intel booth.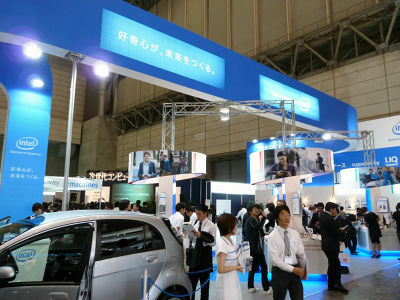 The concept demo.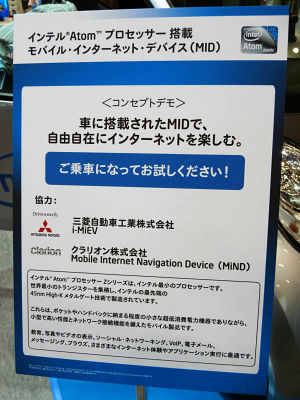 Mitsubishi's EV i-MiEV is used as a base car.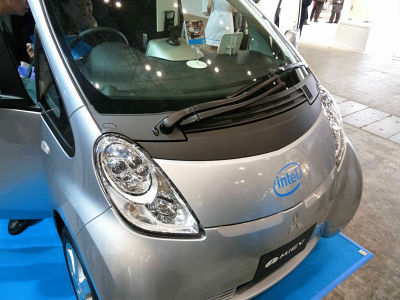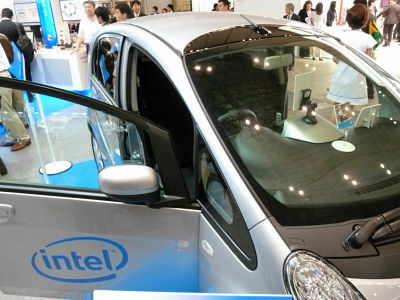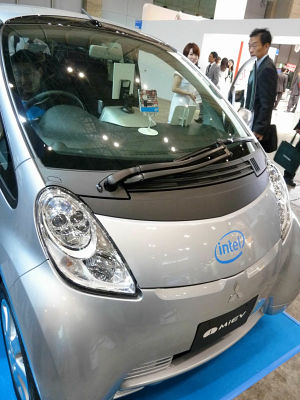 The MID.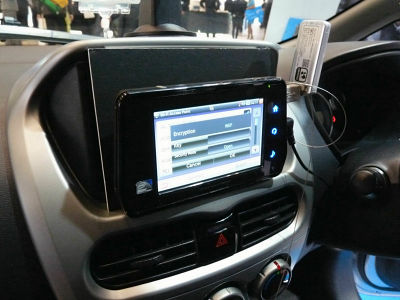 Made by Clarion.


Atom inside.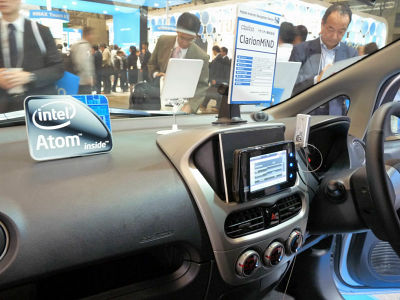 Related Post:
Table of Contents - CEATEC JAPAN 2009 - GIGAZINE

Sony's Ultra Thin "VAIO X" Photo Review: CEATEC JAPAN 2009 - GIGAZINE

Hands-On: Sharp's new Linux PDA "Netwalker" - GIGAZINE