Sony's Single-Lens 3D Camcoder and 3D Television: CEATEC JAPAN 2009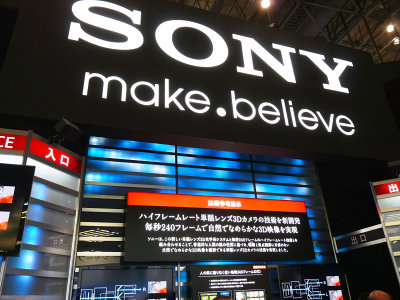 (This article was originally posted in Japanese at 19:14 Oct. 06, 2009.)

There are bunch of companies showcasing 3D related products at CEATEC JAPAN 2009 now held in Makuhari Messe, Chiba, and Sony is not an exception. They exhibited world's first 3D camcoder with only one lens.

Read on for detail.

3D version of "BRAVIA" LCD television line.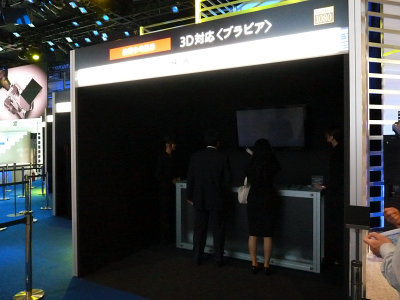 You need polarization glasses for 3D watching.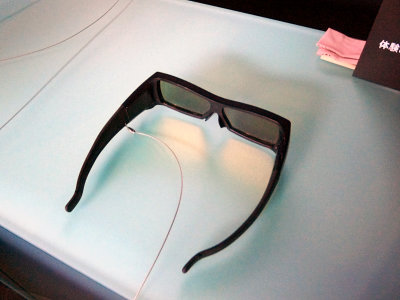 With naked eyes you will get a bit flickering 2D image like this.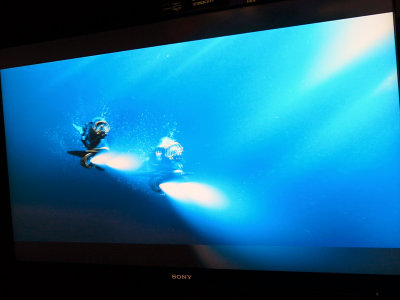 The nearer object flickers more to make more parallax. Sony realized this 3D composite vision by projecting right-side vision and left-side vision alternately at a frame. Polarization glasses filter them and deliver different images to each eyes and make virtual parallax. So, the frame rate to each eyes will theoretically be only half of LCD itself. In this case 30fps.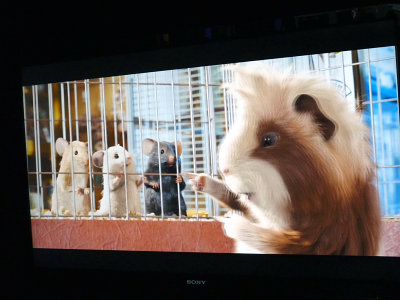 Games are also exhibited at the booth.


Using PS3 console.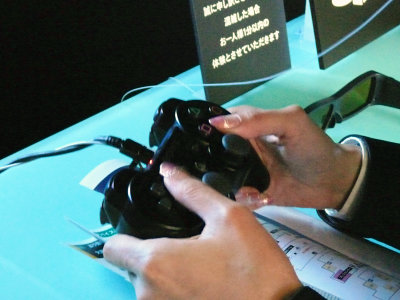 You can compare 2D mode and 3D mode at the booth.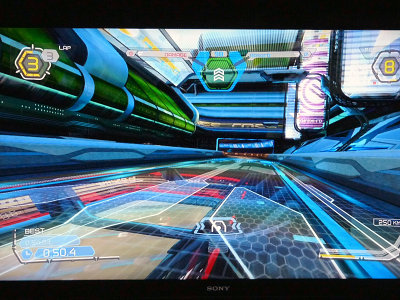 Now, single-lens 240fps 3D camcoder is coming.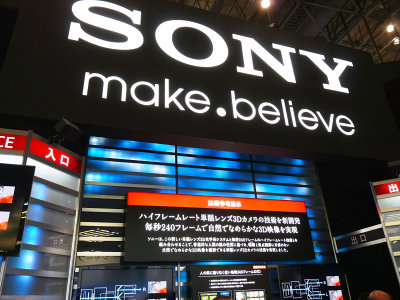 High frame rate will enable smooth 3D video.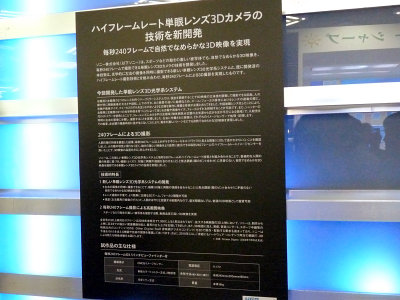 240fps on camera means 120 fps to each eyes. Fast enough for quick movements like sports.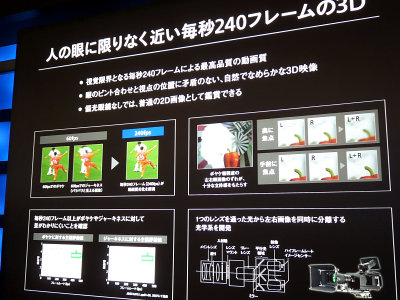 The actual shooting demo.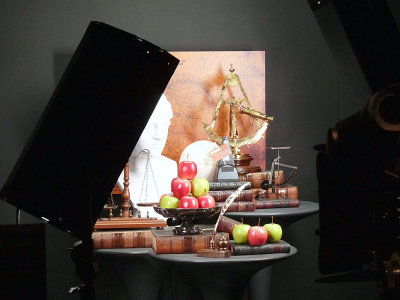 The camcoder with EL display finder.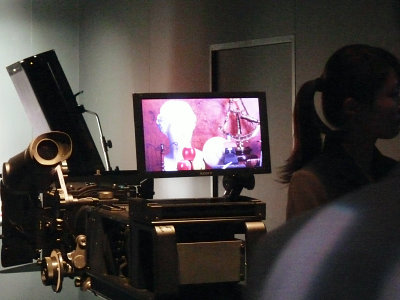 Here's the video. The parallax made by single-lens feature is smaller than existing dual-lens 3D camcoders. So without polarized lens the video can be seen as a bit-blurred 2D video.

YouTube - World's First Single Lens 3D Camcoder by Sony


Related Post:
Table of Contents - CEATEC JAPAN 2009 - GIGAZINE

Hitachi's Full Parallax 3D Display: CEATEC JAPAN 2009 - GIGAZINE

Truly realistic "Integral 3D Television" in NHK Tech Lab Public viewing 2009 - GIGAZINE