Beautiful Dioramas by Saint Seiya Enthusiasts Capcinteam from France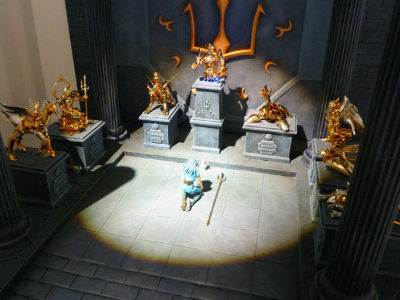 (This article was originally posted in Japanese at 05:32 Oct. 02, 2009)

Capcinteam, the team of most talented and spirited Saint Seiya fans from France has been exhibiting their great works at various events including Manga expo 2007, Japan Expo 2008, MIA 2009 and Japan Expo 2009. And finally, here comes a chance for us Japanese to admire their works. Now the beautifully detailed dioramas are featured in Bandai's TAMASHII NATION 2009 Autumn held at Akihabara.

Pics after the cut!
TAMASHII NATION 2009 Autumn
http://tamashii.jp/special/tamashii_nation/

The beginning of Poseidon Arc. Sea Dragon Kanon kneeling in the center.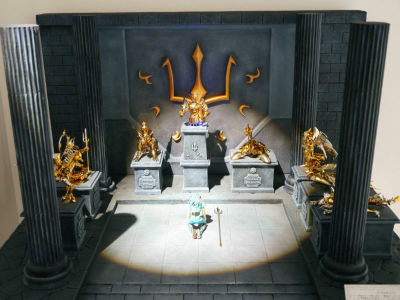 From the side.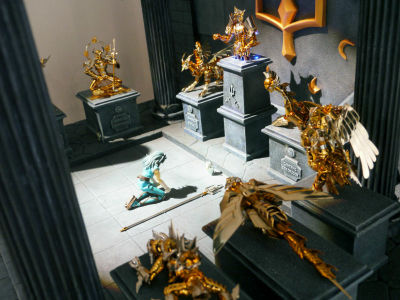 One of the climactic moments from Poseidon Arc, where Seiya is about to take off with the help of Shiryu and Hyoga.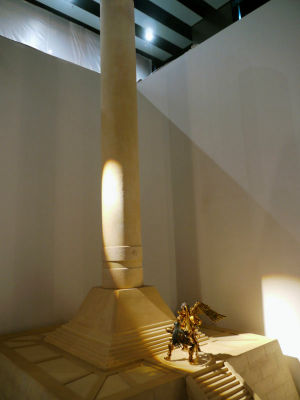 Steps of the temple. See how detailed they are.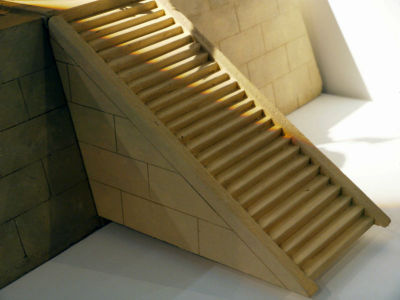 Shiryu(left) and Hyoga are helping Seiya.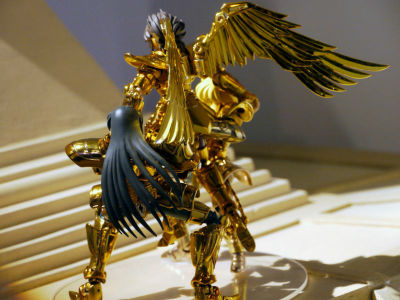 About to fly.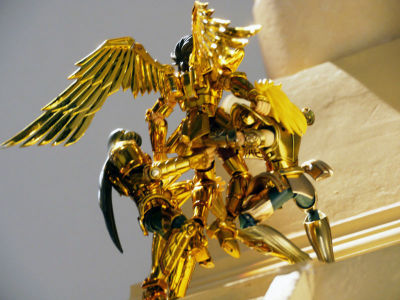 This must look familiar if you've seen the Asgard Arc.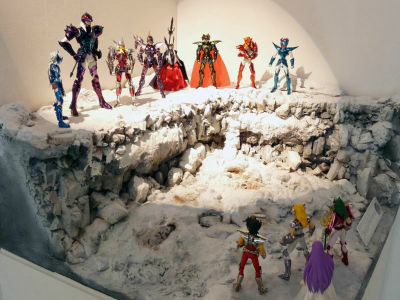 The heroes cornered by Asgardians.


A scene from the last episode "Farewell! Gold Saints!" of Hades - Chapter Inferno.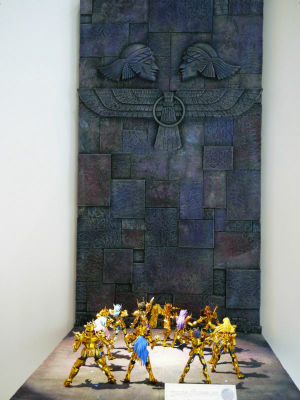 In front of the Wailing Wall.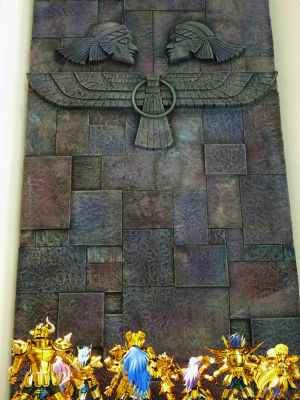 The twelve Gold Saints.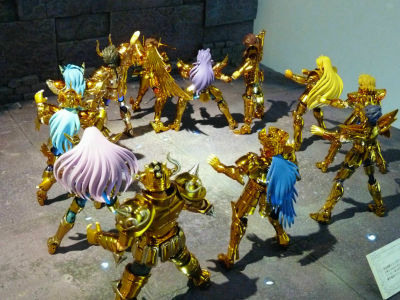 You can see more pics of the amazing dioramas on Capcinteam's website.

Capucinteam.net "le forum" :: Voir le sujet - Galerie de Hotrod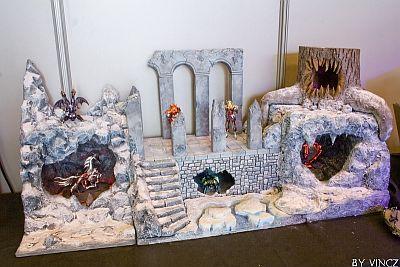 Capucinteam.net "le forum" :: Voir le sujet - The Mensouille's Gallery ^^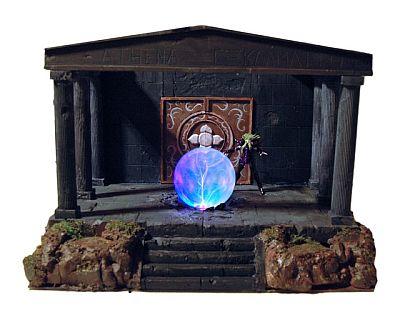 Capucinteam.net "le forum" :: Voir le sujet - Galerie de Mr Patator


Capucinteam.net "le forum" :: Voir le sujet - Galerie de P-neuf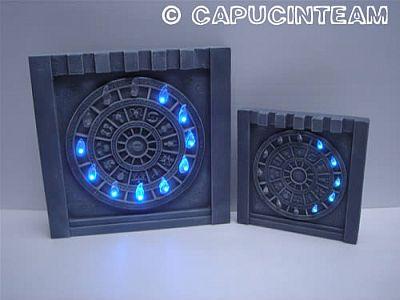 Capucinteam.net "le forum" :: Voir le sujet - Galerie de Philou (maj le 21/11/07)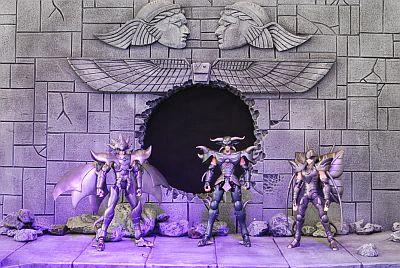 Related Post:
"Godzilla 5th Form Pattern" is more than amazing, with Kamata, Shinagawa, Kamakura Form Figures - GIGAZINE

Interview with Mamoru Oshii: Details of Releasing "The Next Generation -Patlabor-" Director's Cut - GIGAZINE

Highway Night Bus "COCOON" by WILLER EXPRESS Secures Private Spaces For All Passengers - GIGAZINE

"Nissin Cup Noodles Matcha Seafood Flavor" Review: What Does Green Noodle Taste Like? - GIGAZINE

Interview with Fumito Ueda, "The Last Guardian" Game Director and Designer - GIGAZINE

Saint Seiya's "Libra's Gold Cloth" reconstructed in Life Size - GIGAZINE

Find Your Star Sign! Complete Collection of Saint Seiya's Gold Cloth Figure - GIGAZINE

History of Bronze Saints Action figure from Saint Seiya - GIGAZINE

Painstakingly Detailed Action Figures of the "Hades" Arc of Saint Seiya - GIGAZINE

Not-For-Sale; collector's action figure of Saint Seiya - GIGAZINE

TAF 2009: Illustrations, Stills and Figurine from "Saint Seiya: The Lost Canvas- Hades Mythology" - GIGAZINE

Another Chinese rip-off? Online Game "Saint Warrior" bears striking resemblance to a Japanese Anime - GIGAZINE