Cure Dream, Cure Peach and Eas coming to S.H. Figuarts series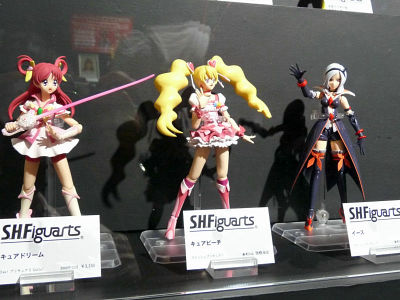 (This article was originally posted in Japanese at 23:27 Oct. 01, 2009.)

Action figures of Cure Peach and Eas from the ongoing Fresh Pretty Cure! and Cure Dream from Yes! PreCure 5 were exhibited at TAMASHII NATION 2009 Autumn as the new lineups in Bandai's "S.H.Figuarts" series.

Read on for detail.

TAMASHII WEB | Product Description > S.H. Figuarts Cure Dream

Cure Dream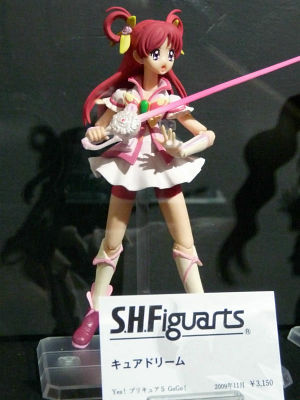 Cure Peach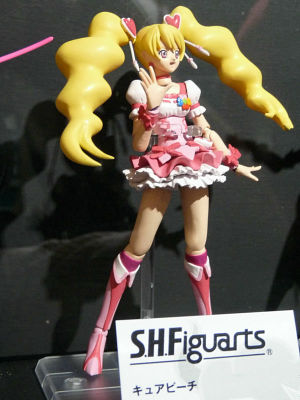 Eas, our favourite villain from Fresh Pretty Cure! who later became an ally as Cure Passion. She appeared as Cure Passion in Tokyo Toy Show 2009.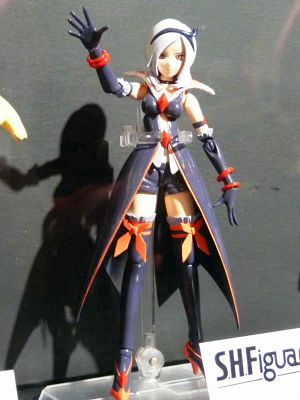 Cure Mint and Cure Rouge from prequel Yes! Pretty Cure 5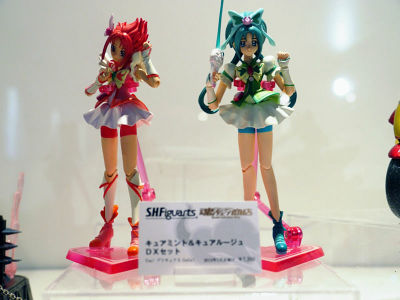 Related Post:
Animated Panel and Life-Size Figures of CURE PASSION from "Pretty Cure"- TOKYO TOY SHOW 2009 - GIGAZINE

Movie of "Fresh Pretty Cure!" to come out on October 31st - GIGAZINE

Characters of Kagoshima's Car Tax Campaign definitely look like Pretty Cure Rip-Off - GIGAZINE

HD Video of ministerial advert featuring Pretty Cure Rip-Off "Osame Tai" - GIGAZINE