110% in Size! "Prop Plus petit" adds "K-on!" characters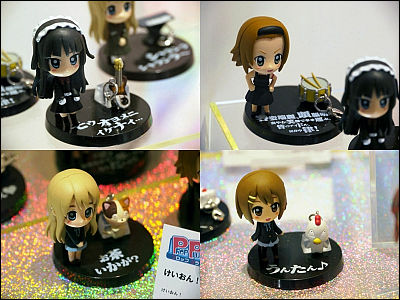 (This article was originally posted in Japanese at 20:35 Oct. 01, 2009.)

Bandai's "Prop Plus Petit" series consists of "Petit", a super-deformed figure of anime character and "Prop", the item used by or related to the character.

So far Kamen Rider Denou, Full Metal Archemist, Macross F, "Gundam 00" and such. Today they exhibited upcoming K-On! series at TAMASHII NATION 2009 Autumn.

Read on for detail.

(JP)TAMASHII WEB | Product Description > Plop Plus Petit K-On!

The product is to be released on Oct. 28 at 499 JPY each(about $5 USD)

Mio Akiyama cosplaying for a concert.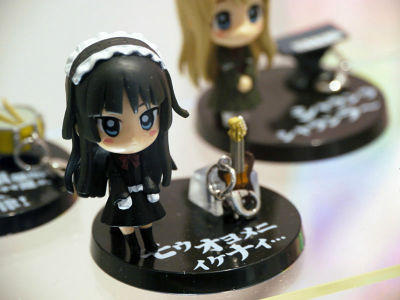 Also in her school uniform.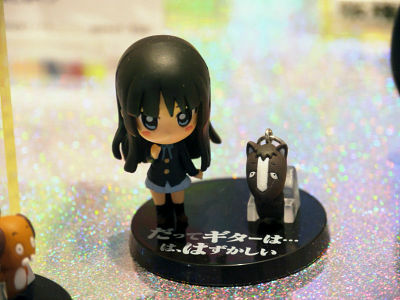 Ritsu Tainaka wearing the costume appeared in ending animation.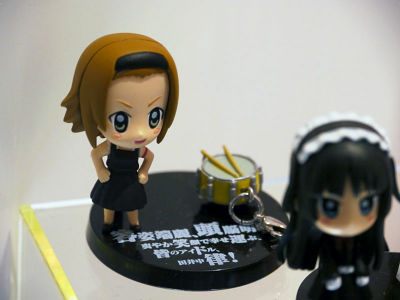 Ritsu in school uniform.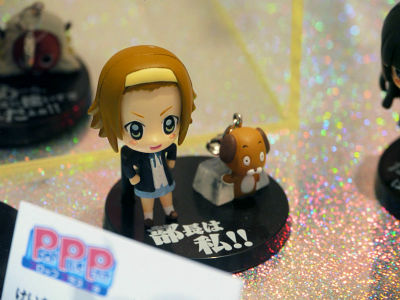 Tsumugi Kotobuki comes with her keyboard.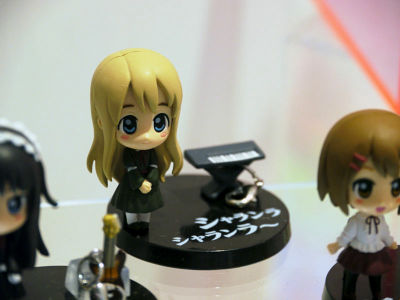 "Would you want a cup of tea?"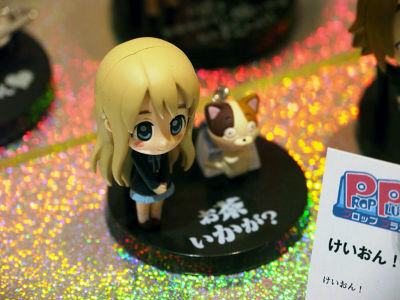 Yui Hirasawa in the costume worn in their first concert.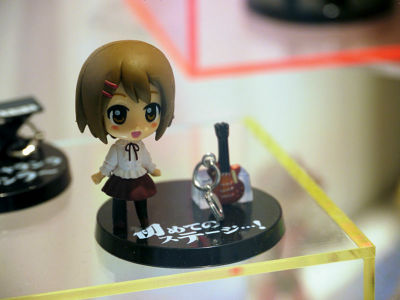 The famous Un-Tan movement.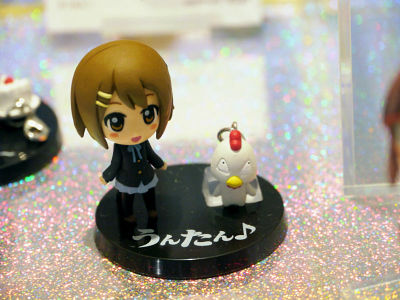 And her sister Ui Hirasawa.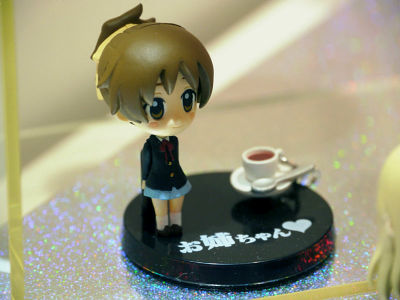 Sawako Yamanaka, an advisory teacher of the school band, with a bizarre costume of the death-metal band she belonged in her school days.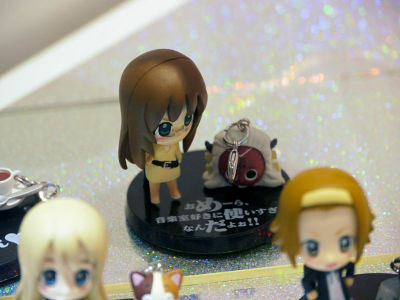 And Azusa Nakano, being forced to say "Me, Mew..."


Also K-On! Chibi Voice is coming. These five characters are scheduled.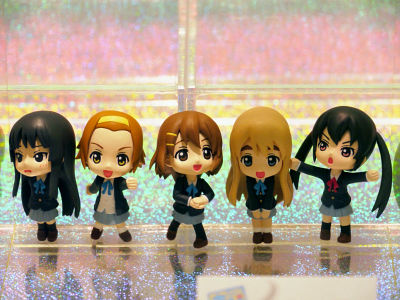 Related Post:
K-ON! Nendoroid shown at Wonder Festival 2009 [Summer] - GIGAZINE

All K-ON! Figures can be seen in WONDER FESTIVAL 2009 [Summer] - GIGAZINE

"K-ON!" Prizes now Quavering Claw Vending Machine shown in AMS 2009 - GIGAZINE

K-ON! economic effect? Massive lift on the sales of expensive headphones worn by the lead - GIGAZINE

"K-ON!" boosts Fender's left-handed bass guitar sales by 800% - GIGAZINE

This is what we call "Hommage", awesome video of Figma doing K-ON! OP song - GIGAZINE

HOWTO: Curve out life-size anime characters with CHAINSAW - GIGAZINE

"Ho-kago Tea Time" EP featuring Songs performed by the Band in "K-On!" - GIGAZINE