TV magazine cover knocked over by "Love Plus" heroine Manaka Takane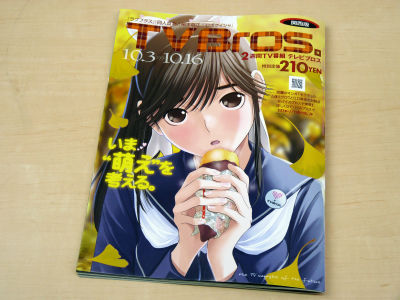 (This article was originally posted in Japanese at 15:47 Sept. 30, 2009.)

Recently three dating sim, "Idol Master Dearly Stars", "Dream Club" and "Love Plus", were released in a row and now they are fighting three-cornered battle in the market.

Following the trend, TV magazine "TV Bros." by Tokyo News Service spotlighted Manaka Takane, a heroine of Nintendo DS date sim "Love Plus" as their cover girl on Oct. 3 issue published on Sept. 30.

"TV Bros." has been known for their unique selection of cover art, while other competitors securely selects teen pop stars and comedians. But this is going way over the top.

Read on for detail.

TOKYONEWS WebStore

"Love Plus" is unique for depicting the life not before confession of love but after that which enables players to enjoy endless fluffy time. Real Time Clock system enforces the feature. Whenever a player turns on his portable console, he will meet his virtual girlfriend living on same time and in same season, which makes him feel her close to him.

The cover. It won't make us recognize it a TV magazine.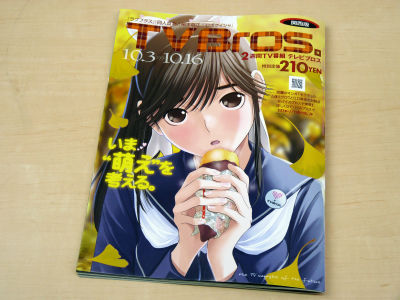 The featured article is also unique. Titled "Love Plus Syndrome", the article reports about people with symptoms like playing with their face too close to the DS, or annoying at the time so much for uncertain reason.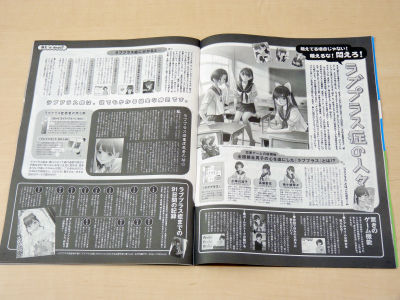 Another featured article titled "The Moe of Modern Days."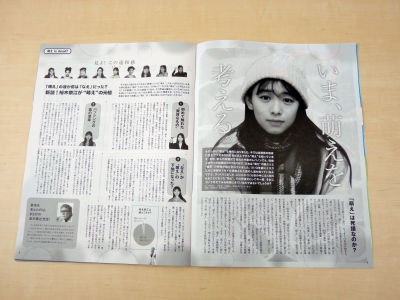 As you know there are several explanation for origin of "moe". This article casually introduce these.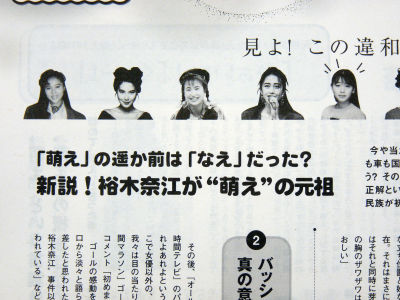 By the way, we found a letter from Manaka Takane in a desk drawer in our office handed this September at Akihabara...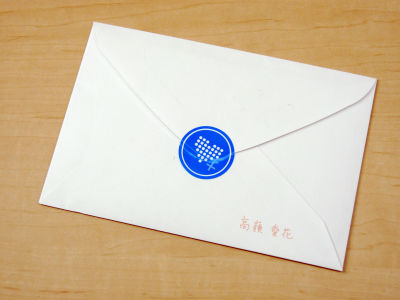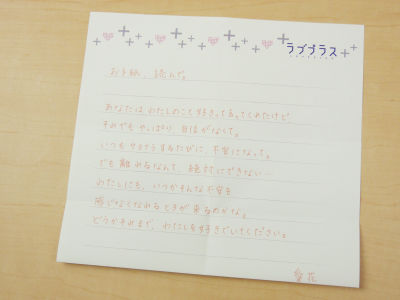 ...only to find this is an unique advertisement campaign. There are three variations for three heroines of "Love Plus", nine in total.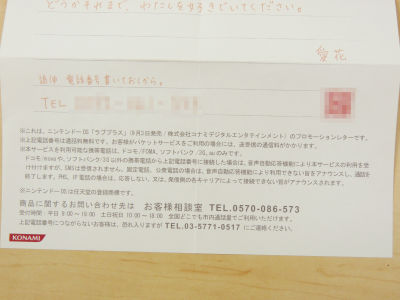 The history of dating sim in Japan is just as long as the history of 8-bit consumer computer in Japan starting in early '80s. It has almost been 30 years but they seem to be still evolving.

Related Post:
Another "Hurtful" stuff, turn your PSP to "[email protected]" version with free slip decals! - GIGAZINE

Winners of Hostess Audition for "Ryu ga Gotoku (Yakuza) 4" -TGS2009 - GIGAZINE
in Note, Posted by darkhorse_log