Entire "Street Fighter 4" cast turned MegaMan Sprites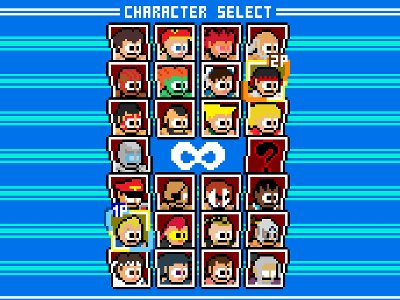 (This article was originally posted in Japanese at 11:46 Sep. 29, 2009)

What will the characters from Street Fighter look like if they're spirited off to Mega Man's world?

These awesome MegaMan-inspired SF4 sprites by SpeedBrkr are so cute they'll make you screech!

Pics after the cut!
Mega Man-Inspired SF4 Sprites - Shoryuken

Ryu



Ken



Chun-Li



Guile



Blanka



Dhalsim



E. Honda



Zangief


Sakura



Balrog



Vegam


Sagat



M. Bison



Akuma



And the whole cast from Street Fighter IV.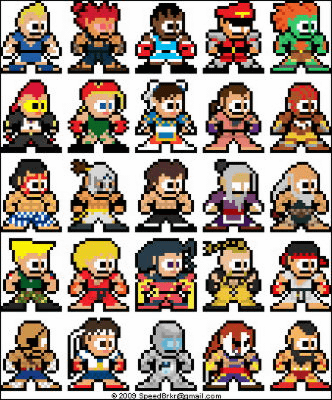 Characters from upcoming Super Street Fighter IV;
Juri



T. Hawk



Dee Jay



There are some lovely wallpapers, too.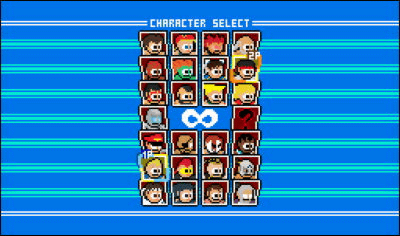 Wallpapers for desktops, PSP and iPhone can also be downloaded from the link below.

[NEW! Dee Jay, T. Hawk, Juri!] Mega Man-Inspired SF4 Sprites - Shoryuken

Related Posts:
Capcom Launched "Super Street Fighter IV" Official Site, Unveiling a Brand New Character - GIGAZINE

Fighting Game "MARVEL VS. CAPCOM 2: New Age of Heroes" to be released for PS3 and Xbox360 - GIGAZINE

A drinking review of Megaman's wonder drug "E-can" - GIGAZINE

Video Game T-shirts by UNIQLO featuring PAC-MAN, GALAXIAN, RESIDENT EVIL and more - GIGAZINE
in Game, Posted by darkhorse_log