Winners of Hostess Audition for "Ryu ga Gotoku (Yakuza) 4" -TGS2009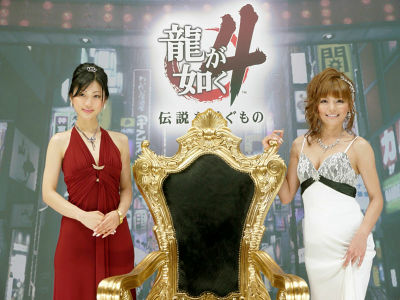 (This article was originally posted in Japanese at 15:39 Sep. 24, 2009)

Ryu ga Gotoku 4: Densetsu wo Tsugu mono(lit. Like a Dragon 4: Inheritor of the Legend), the latest in Ryu ga Gotoku franchise (known as Yakuza in English) is to be released in Spring, 2010. Set in 2010 Japan, a year after Yakuza 3, the new title emphasizes on the popular kyabakura feature of the game. SEGA held a "hostess" audition earlier this year and the winners, seven beautiful girls chosen from over 1,500 applicants, will be digitized and appear as hostesses in the game.

Three of the winners made appearance at Tokyo Game Show 2009.

Pics after the cut!

Updated 09:25 09-25-2009 We've added some pics of another two girls.
Ryu ga Gotoku 4: Densetsu wo Tsugu mono - SEGA Official Site
http://ryu-ga-gotoku.com/four/

These are the seven winners. Noa Mizutani, Maya Mori, Shizuka Saito, Rio, Himeka Kawasaki, Elena Aihara, and Chihiro Ikki.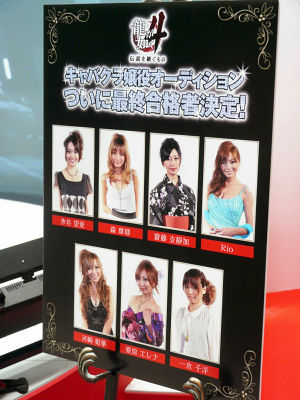 Shizuka Saito and Noa Mizutani.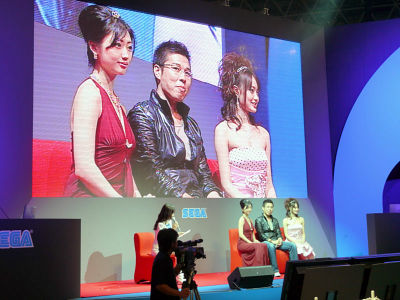 Who won't wish to be that guy?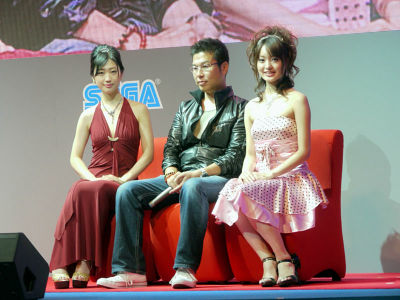 Noa Mizutani.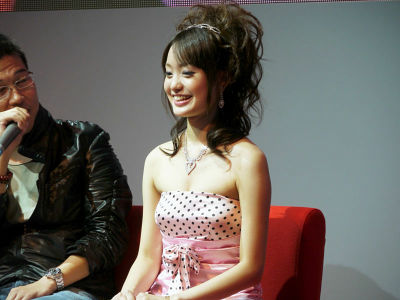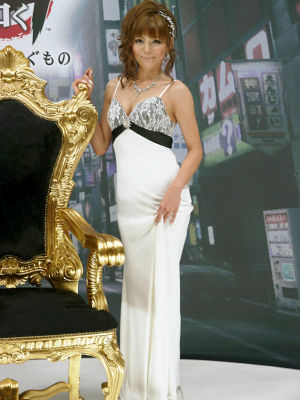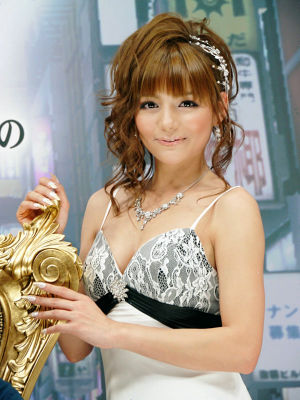 Shizuka Saito.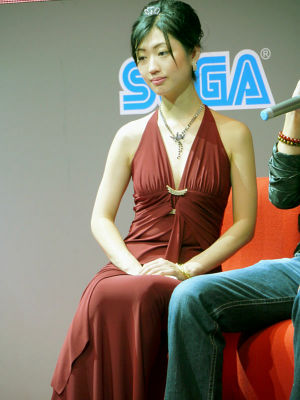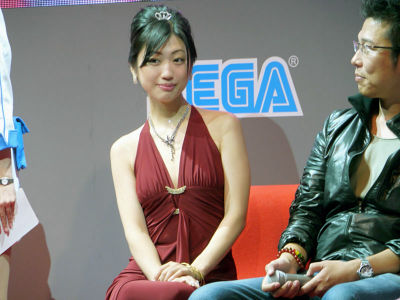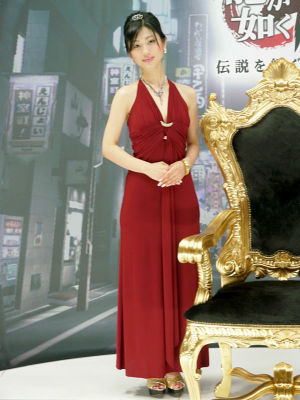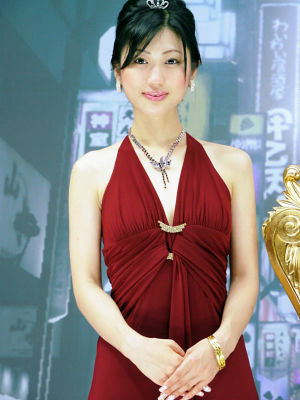 Himeka Kawasaki (left).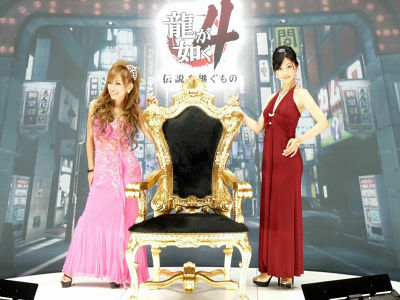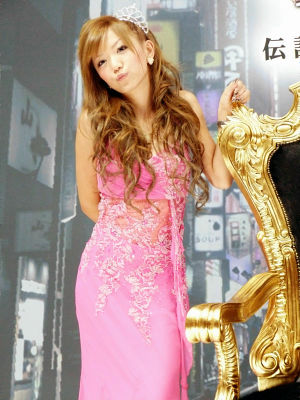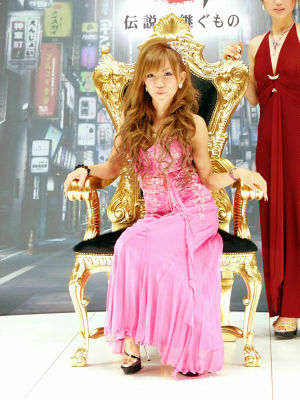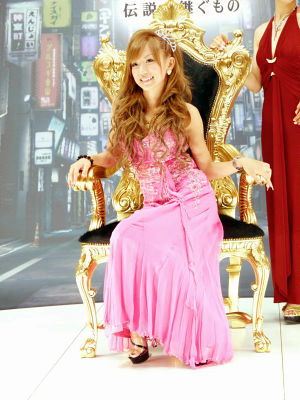 Chihiro Ikki.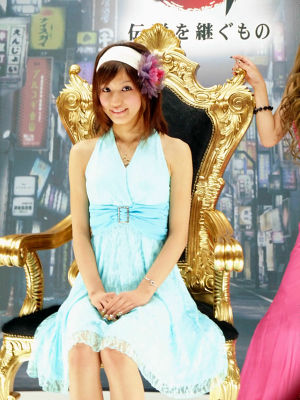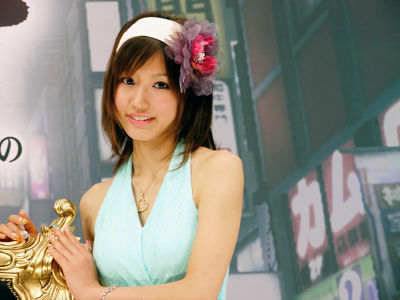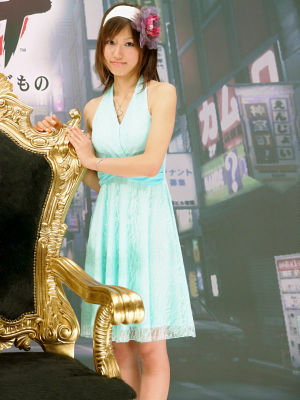 You can sit on this "throne" and take pics at Tokyo Game Show 2009 (Though without the girls, regretfully).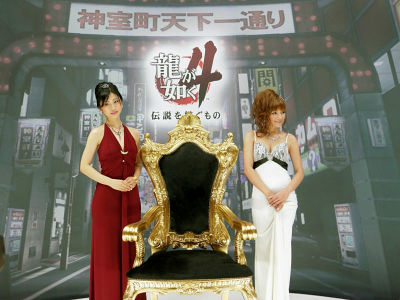 Related Posts:
Tokyo Game Show 2009: Table of Contents - GIGAZINE