"Gohoushi Bed Sheet" Lets You Snuggle with Hinagiku from "Hayate the Combat Butler"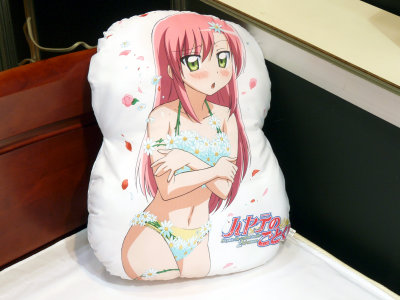 (This article was originally posted in Japanese at 12:48 Sep. 17, 2009)

"Gohoushi Sheets", a bed sheet adorned by life-sized Hinagiku Katsura from Hayate the Combat Butler is to be released next year.

Unfortunately you can't actually spoon her, but they're now taking a poll on which side of the bed you prefer to sleep, and the result will decide the position she'll be printed in the end product.

Read on for details and pics.
This is the "Hayate no Gotoku!! Gohoushi Sheets(Hayate the Combat Butler! 'Serve You' Sheet)", displayed at the 47th Amusement Machine Show.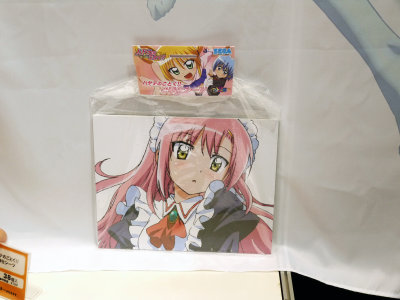 To be on sale in March, 2010.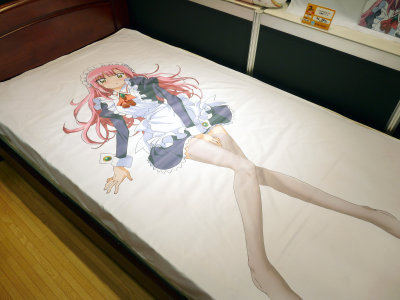 She's printed on the center of the sheet for now, but you wouldn't want to squash her.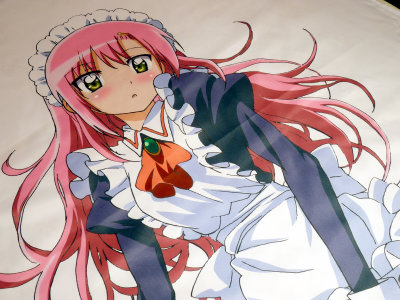 So you can choose which side of her you want to lie and get cosy with. The poll is taken on the official site until October 13.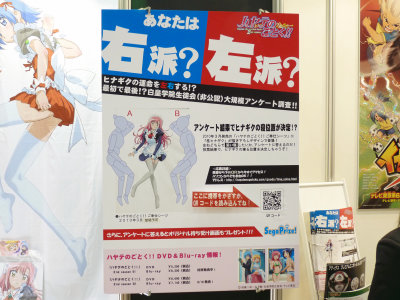 Ayasaki Hermione version. Hermione is actually a female alter-ego of Hayate, the protagonist.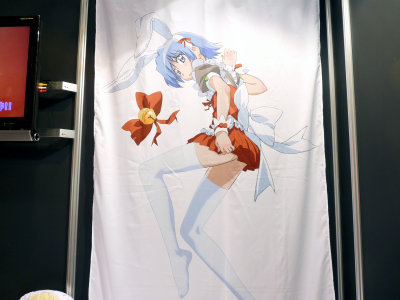 A cushion of Nagi Sanzen'in, the main heroine.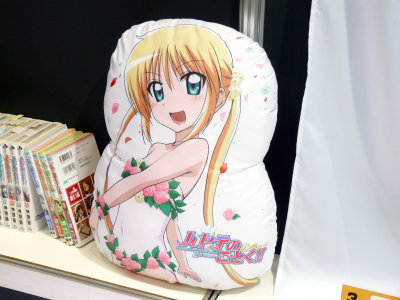 Related Posts:
Table of Contents: 47th Amusement Machine Show - GIGAZINE

Second Collection of SHONEN MAGAZINE and SHONEN SUNDAY Postage Stamp - GIGAZINE

10 anime Heroine whom Japanese Geeks wants to marry - GIGAZINE