Splendid Figure of Unit-01 and Life-sized Asuka and Ayanami from EVANGELION 2.0 -AMS 2009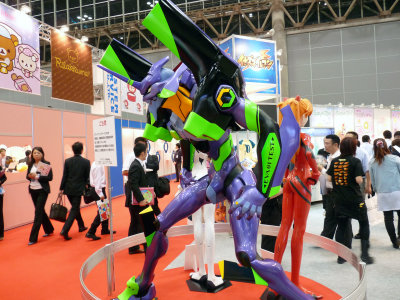 (This article was originally posted in Japanese at 12:16 Sep. 17, 2009)

Life-sized figure of Rei Ayanami and Asuka Langley Shikinami from Evangelion: 2.0 You Can (Not) Advance were on display at the 47th Amusement Machine Show, along with a luxurious statue of Unit-01 which cost as much as a brand new car.

Pics after the cut!
Unit-01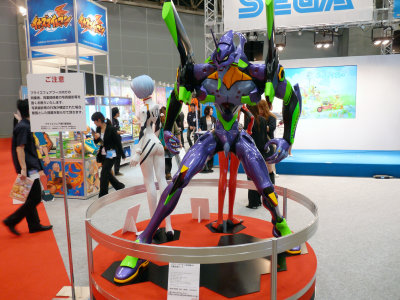 Priced at 1.25 million yen (about $13,725).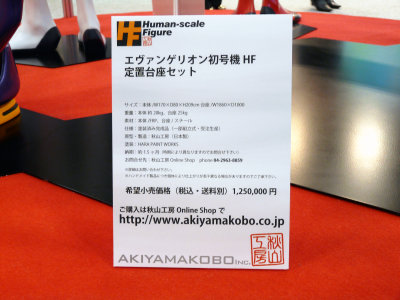 Is that too extravagant?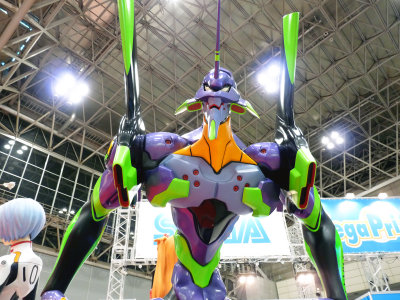 Truly detailed work, perfect from any angle.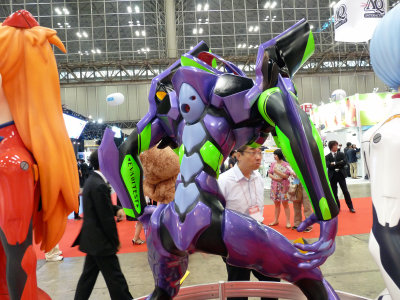 Kind of looks like he's got a boner...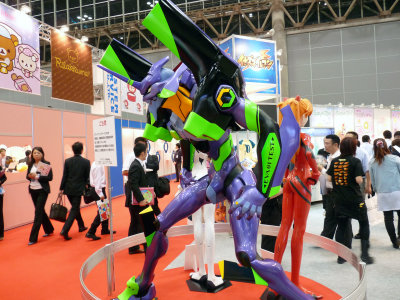 Rei Ayanami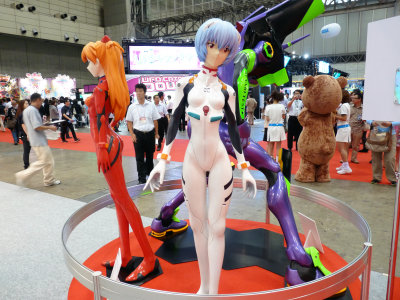 Back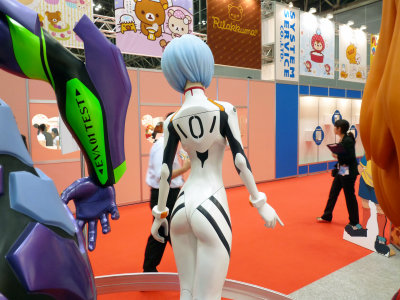 Life-sized, her waist is impossibly tiny.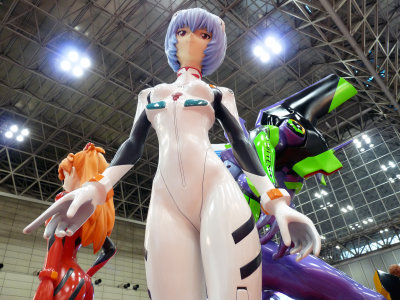 Profile.


430,000 yen (about $4,720)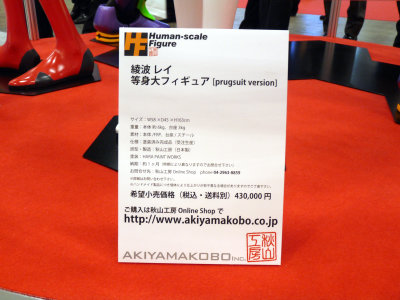 Asuka Langley Shikinami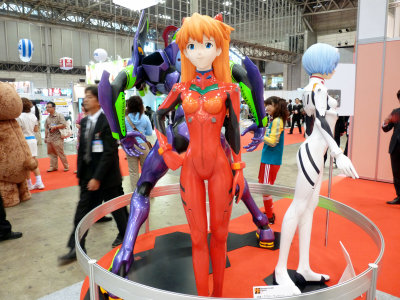 Her hair is rendered beautifully.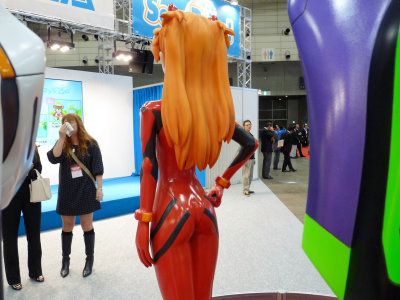 The glossy texture of her pilot suit is done well.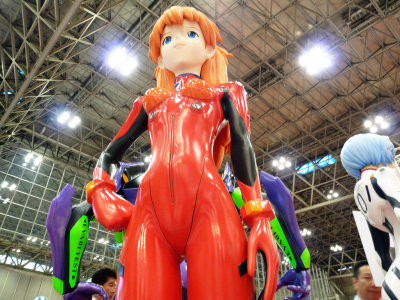 Profile. The expression and posture captures her character.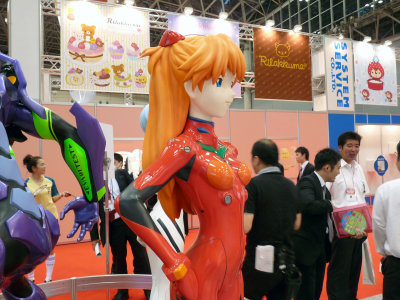 Also priced 430,000 yen.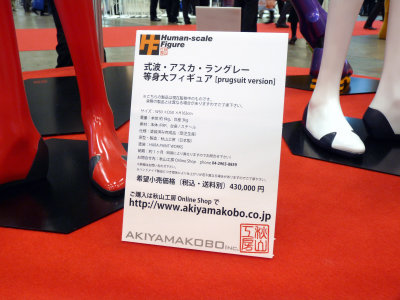 Related Posts:
Beautiful Stainless Steel Unit-00 of "Evangelion SUS Figure Project" - GIGAZINE

New Lineups of Kaiyodo's REVOLTECH Action Figures featuring "Evangelion: 2.0" - GIGAZINE

1 metre tall "GIGANGELION" Unit-01 and Evangelion Mini 4WD at WONDER FESTIVAL 2009 [SUMMER] - GIGAZINE

Action Figures of Unit-01 and Unit-05 from "EVANGELION: 2.0" - WONDER FESTIVAL 2009 [SUMMER] - GIGAZINE