Teen Mystery Novel "Bungaku Shojo" Series Adapted to Anime Film by Production I.G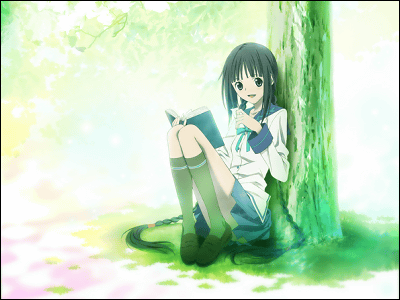 (This article was originally posted in Japanese at 00:00 Sep. 17, 2009)

Popular light novel series Bungaku Shojo (lit. Literature Girl) by Mizuki Nomura is to be adapted to a thatrical anime film by Production I.G of Eden of the East, The Sky Crawlers and Ghost in the Shell series.

Read on for details and pics.
Gekijoban Bungaku Shojo
http://www.bungakushoujo.jp/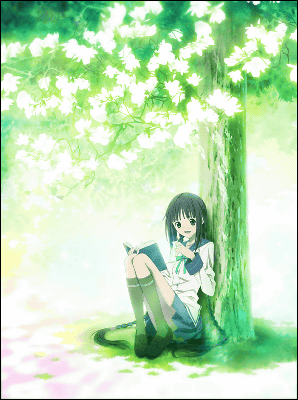 Bungaku Shojo is a coming-of-age story with a touch of mystery, centering Konoha Inoue, an ex-bestselling author who used to write under a pseudonym. He has retired after a traumatic event in middle school, now trying to live as an ordinary highschool student. But somehow Toko Amano, chair of the school's Literature Club who describes herself as "the literature girl", leeched onto him and drew him into the club. Without his intent, his life becomes eventful again, even more so than when he was a best-selling novelist.

Eleven books have been published by Enterbrain under their Famitsu Bunko label, and sold over a million copies in total.

Cast:
Toko Amano: Kana Hanazawa / Konoha Inoue: Miyu Irino / Nanase Kotobuki: Nana Mizuki / Ryuto Sakurai: Mamoru Miyano / Kazushi Akutagawa: Daisuke Ono / Maki Himekura: Shizuka Ito / Chia Takeda: Aki Toyosaki / Mori-chan: Asami Shimoda

Toko Amano, the main heroine.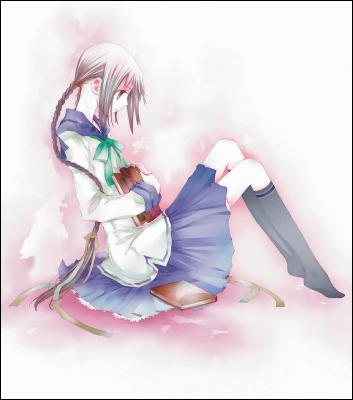 Staff:
Original Story: Mizuki Nomura / Original Illustration: Miho Takeoka
Director: Shunsuke Tada / Screenplay, Series Composition: Yuka Yamada / Character Design: Keita Matsumoto / Composer: Masumi Ito / Animation Production: Production I.G

Related Posts:
New movie by Mamoru Oshii and Production I.G based on famous samurai Musashi Miyamoto - GIGAZINE

TAF 2009: Trailer of "Musashi: The Dream of the Last Samurai" and a talk show featuring Mamoru Oshii - GIGAZINE

Opening Date of "Tales of Vesperia" announced, and a Teaser Trailer came out - GIGAZINE

List of New Anime: Autumn 2009 - GIGAZINE