Flash Game "My Bento!" Calculates Carbon Footprint of your Bento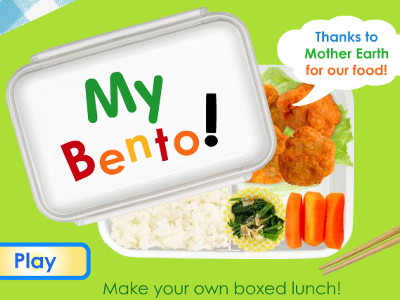 Whether it's cute or not, bentos are generally considered the cheaper and healthier option for lunch. But is it green? Check out with this flash game "My Bento!"

Read on for details and pics.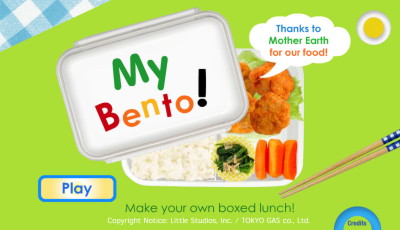 First you choose the rice. You can add rice four times (but then you'll get no space left for side dishes).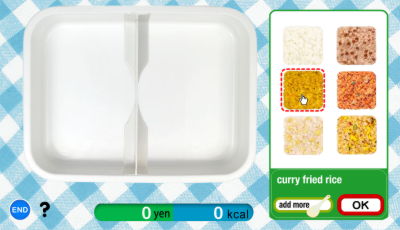 We opted for "curry fried rice". Next pick your side dishes. You can't undo what you chose, so choose carefully.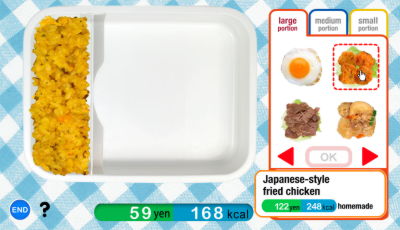 "Japanese-style deep fried pork cutlet"....yummmm.


Fill in the space combining large, medium and small-sized portions of side dishes. "Deep-fried shrimp" sounds good.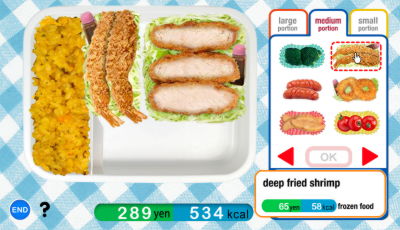 After choosing hard boiled egg and glazed carrots there was still some space left for one small portion.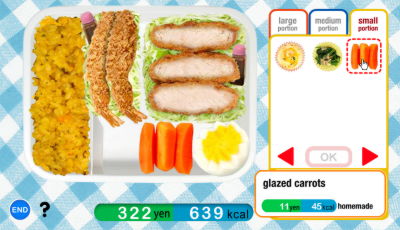 So we added kiwi fruit for vitamin C. Click "OK".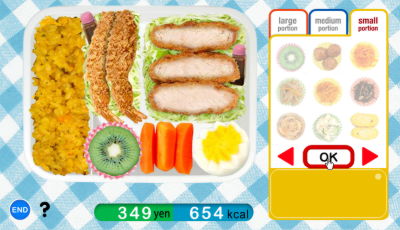 Now calculating the area of trees needed to offset the CO2 emissions....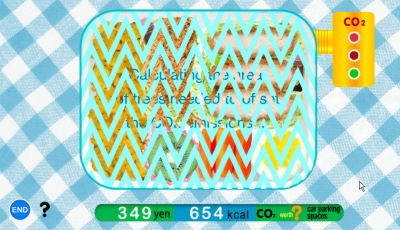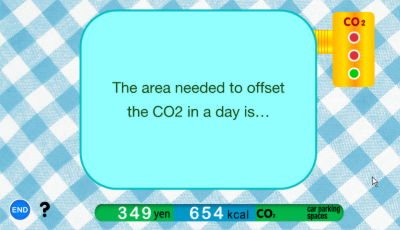 The area needed to offset the CO2 in a day will be described by car parking spaces.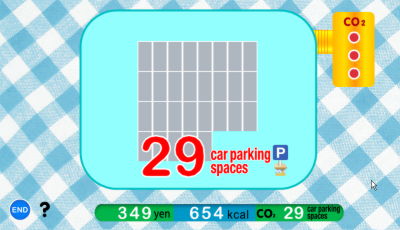 In this case, we need 29 parking spaces' worth of trees.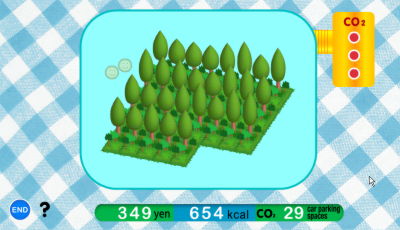 How green is that for a bento? For comparison (and for fun) we played it some more.

This one mainly consisting of ketchup-flavoured chicken fried rice, requires 35 car parking spaces of trees.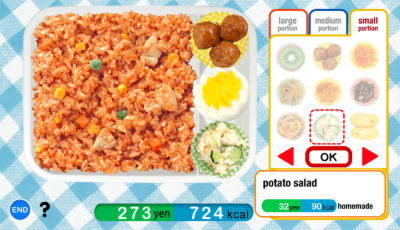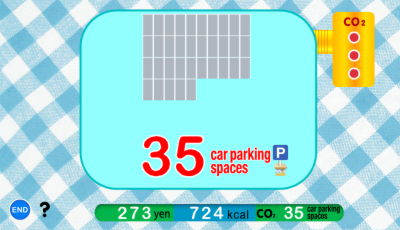 This traditional Japanese cuisine bento is apparently not very green. The extra-large portion of tempura might be the guilty party.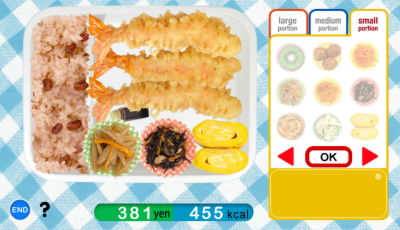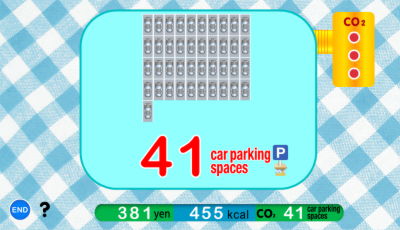 The game made us really ravenous. Aside from that, it'll be fun and educational for your kids to play.

Related Posts:
Unique and Innovative Games up for "Sense Of Wonder Night" in Tokyo Game Show 2009 - GIGAZINE

Flash Game TOWER CLIMBER - Climb the 100 Story Tower to Save the Princess! - GIGAZINE

Blast Zombies on "Ragdoll Zombie Slayer" flash game - GIGAZINE

You Wanna a little BOOM? try "Demolition City" flash game - GIGAZINE

"Grow Tower", the latest Flash Game in the beloved GROW series released - GIGAZINE
in Game, Posted by darkhorse_log