Futuristic Capsule Hotel "9h" in Kyoto with Unique Concept and Style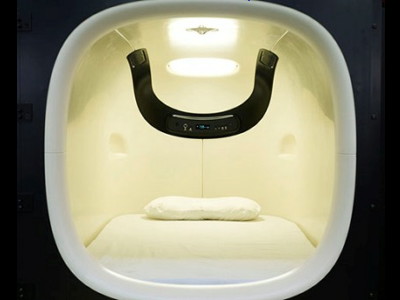 A Japanese capsule hotel is literally a hotel system where the guest will occupy one capsule per person. It's a cheap, convenient and relatively safe way to spend the night if you're too wasted to go home or if you've missed the last train.

As you can imagine, capsule hotels tend to be located in seedier part of the town and they're generally considered as the last minutes choice, many would prefer regular hotels if they can afford it. But that might change with the opening of this new capsule hotel called "9h (nine hours)" in Kyoto.

Read on for details and pics.
nine hours | TOP

The concept of "9h" is "1h(washing up) + 7h(sleep) + 1h(getting ready) = 9h". The project is directed by product designer Fumie Shibata of Design Studio S.

Various products designed by Shibata will be used in the hotel, including these soaps.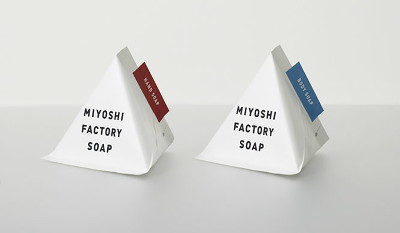 It is to open on December 9, 2009, and they'll start accepting reservations online from September 9. An exhibition was held at AXIS Gallery, Roppongi, to showcase the capsule units and overall design.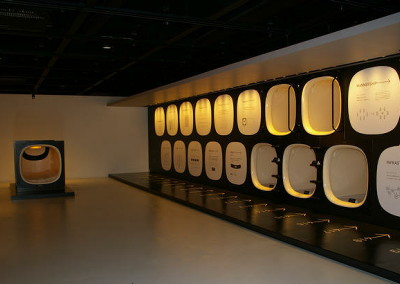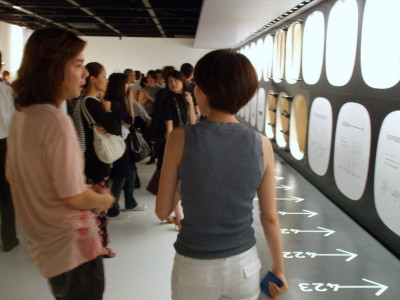 You could try the beddings at the show.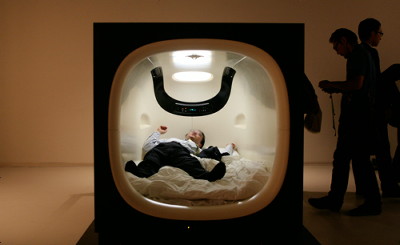 Interior.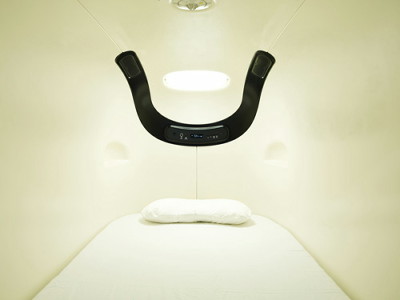 Control panel with socket and alarm clock.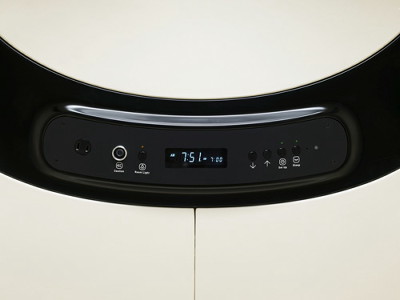 The pillows are Gymnast by Kitamura Japan.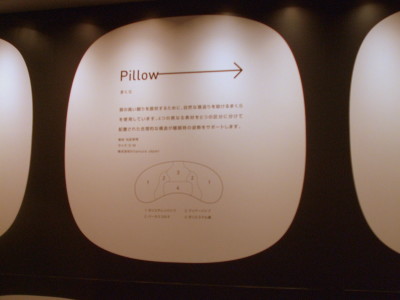 Various amenities were on display.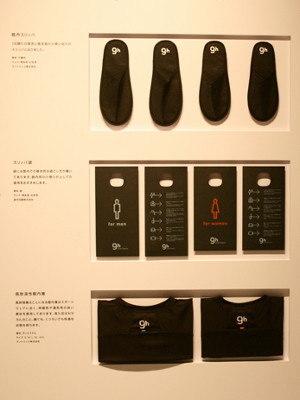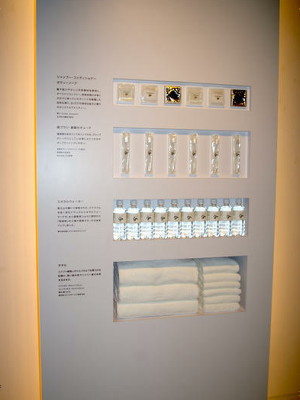 Toiletries.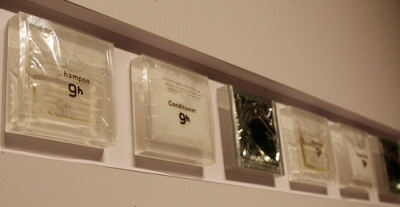 The hotel will be a nine-story building. Front desk on the 1st floor, lounge on the 2nd floor, women's lockers and showers on floor 3, 50 capsules for female on floor 4 and 5, 75 capsules for male on floor 6 through 8, and men's locker room and showers on floor 9.

The rate is 4,900 yen (about $50). In spite of the name "nine hours", you can stay as long as 17 hours for this rate. Not as inexpensive as some hostels, but with the high prices of hotels and ryokan of Kyoto in mind, this might be a great option if you're travelling alone and just want to sleep off your jetlag.

Located in Shimogyo-ku, Kyoto, on Teramachi street between department store Fujii Daimaru and convenience store AMPM, two minutes walk from Kawaramachi Station.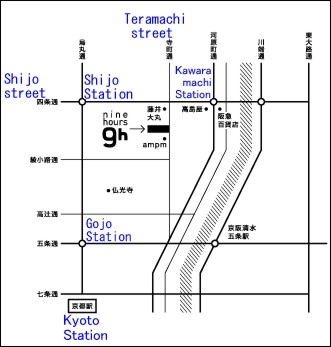 You can see more pics from the links below.

(Japanese)OPENERS - New Style of Lodgement "9h" Exhibition | CASA News

(Japanese)Kokokarahajimaru : 9h

(Japanese)Kitamura Pillow "Maku Log" - Reception of 9hours Hotel

Related Posts:
Machiya-turned-Hostel GUEST HOUSE PONGYI opened in Kanazawa - GIGAZINE

"REMM AKIHABARA" - the nearest hotel from Akihabara Station - GIGAZINE

Hotel Review: Shinjyuku Washington Hotel, the nearest hotel to Tokyo Metropolitan Office - GIGAZINE

The Single Room of "APA Hotel & Resort [Tokyo Bay Makuhari]" - GIGAZINE
in Note, Posted by darkhorse_log