Doraemon, Ultraman and More! Let Your Baby Cosplay in Bandai's "SUTAISTYLE" Bibs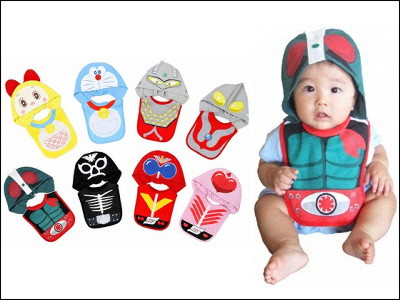 Apparently, you're never too young for cosplay.

These cute hooded bibs will add great fun to your baby's mealtime. And it'll also make a great costume for your baby's first Halloween, with matching-coloured rompers and maybe a little bit of makeup.

Read on for details and pics.
(Japanese)BANDAI Press Release - SUTAISTYLE

Eight characters from anime and tokusatsu classics are featured, appealing to the baby's parents or grand parents' generation. Doraemon and Dorami from Doraemon, Kamen Rider and Shocker Soldier from Kamen Rider, Ultraman, Ultraseven, Aka Ranger and Momo Ranger from Himitsu Sentai Goranger.


Dorami and Doraemon.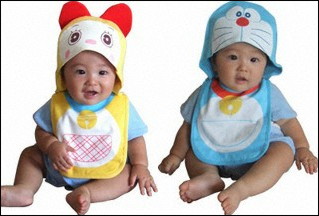 Aka Ranger and Shocker Soldier.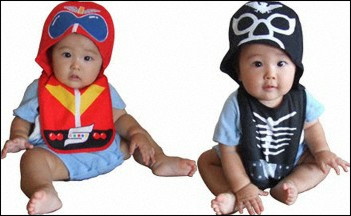 Ultraman.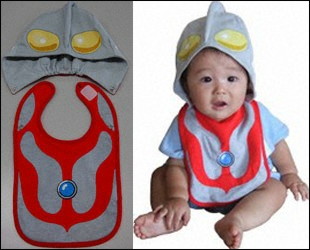 The bib and the hood snaps off. Easy to wash, dries fast.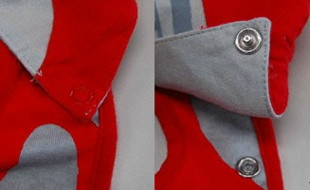 100% cotton, suitable for babies age 0 to 2. To be on sale in late August for 1,575 yen (about $16) each.

Related Posts:
Bandai's Communication Robot "My DORAEMON" - GIGAZINE

Kamen Rider Now and Then…1st Rider and Kamen Rider Decade collaborated in TOKYO TOY SHOW 2009 - GIGAZINE

Tokyo Motorcycle Show 2009: Super Machines from KAMEN RIDER series, CUTIE HONEY, WILD HOGS and more! - GIGAZINE