Action Figure of Char Aznable from "Mobile Suit Gundam" With Your Face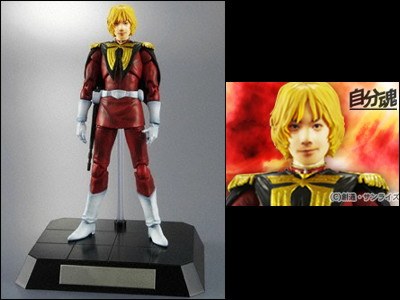 BANDAI's "Jibundamashii" is a line of custom-made action figure with your face. You submit your headshot online and they'll print it on the figure's face by special technology, so the hero's figure will have your face. In other words, it'll come out as an action figure of you dressed as the hero.

Following the Jibundamashii Kamen Rider model which already sold out (to be shipped this October through December), the second model was announced. This time it'll be Char Aznable, our all-time favourite antagonist from Mobile Suit Gundam series.

Read on for details and pics.
(Japanese)BANDAI Press Release: Jibundamashii Char Aznable

They'll be accepting orders for "Jibundamashii Char Aznable" from October 16, 2009 on the official website, to be shipped in February, 2010.



18cm tall. 13,650 yen (about $145) + shipping rate.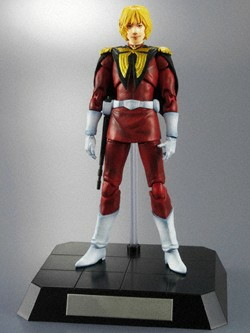 Comes with mask and helmet. The kit also includes accessories like his gun and a wine goblet.



You can choose the shape of your face from "regular" or "round".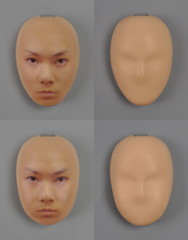 Send your headshot (make sure to get your bangs out of the way) and it'll be printed on the "face base" like this.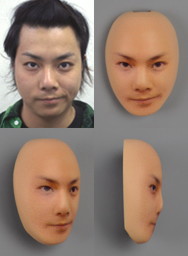 You can wear glasses.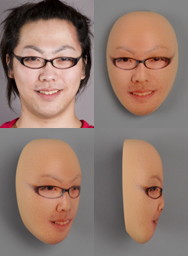 Your tan will come out like this.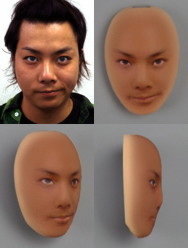 Seems like the figure's face will come out somewhat better-looking than the actual person. But don't worry if you've managed to look ridiculous dressed like Char. The kit comes with "Original Face" spare head based on the anime.

By the way, we hate to tell you this, but please note that you need a shipping address in Japan to order it.

Related Posts:
Bandai's PELLER MODEL to make you and your friends Action Figure - GIGAZINE

Char "Red Comet" Aznable's Stahl Helmet coming out for Gundam's 30th Anniversary - GIGAZINE

BANDAI's "Gundam 30th Anniversary Collection" Toys - TOKYO TOY SHOW 2009 - GIGAZINE

Kamen Rider Now and Then…1st Rider and Kamen Rider Decade collaborated in TOKYO TOY SHOW 2009 - GIGAZINE

Tokyo Motorcycle Show 2009: Super Machines from KAMEN RIDER series, CUTIE HONEY, WILD HOGS and more! - GIGAZINE