NARUTO to be the next in JP Post's Anime Hero/Heroine Series Postage Stamp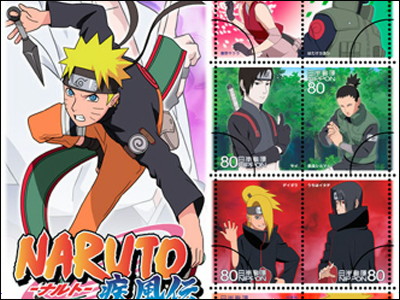 JP Post has been releasing special stamps featuring animes since 2005. For the 11th installment of their "Anime Hero/Heroine Series" stamp collection, they're featuring ten characters from Naruto: Shippuden. It'll make a perfect souvenir for your fangirl friend!

Read on for details and pics.
(Japanese)Special Stamp "NARUTO: Shippuden" JP Post

The sheet consists of ten 80-yen stamps. To be on sale on October 23, 2009.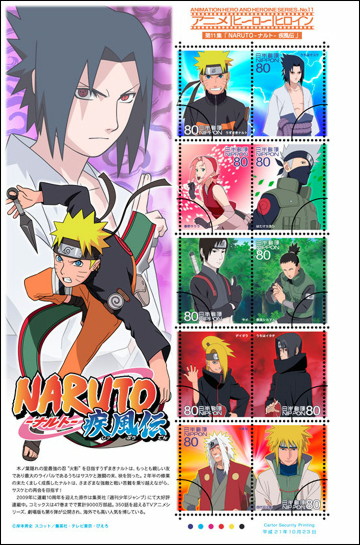 The featured characters are Naruto Uzumaki, Sasuke Uchiha, Sakura Haruno, Kakashi Hatake, Sai, Shikamaru Nara, Deidara, Itachi Uchiha, Jiraiya and the 4th Hokage.

Related Posts:
Postage Stamp Collections featuring Manga Characters from SHONEN SUNDAY and SHONEN MAGAZINE - GIGAZINE

Second Collection of SHONEN MAGAZINE and SHONEN SUNDAY Postage Stamp - GIGAZINE

CyberConnect2 of PS3 "Naruto" is now developing a new game for PS3 - GIGAZINE

Who is ultimately the strongest anime/manga character in the universe? - GIGAZINE