Beautiful Wallpainting of Takii Seed's Headquarter by Kyoto-based Artist Hideki Kimura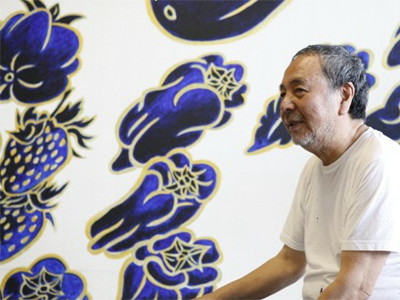 To celebrate the 175th anniversary of its foundation, leading Japanese seed company Takii Seed commissioned Kyoto-based artist Hideki Kimura to paint 175 plants and animals on the walls of the company's headquarter building in Shimogyo-ku, Kyoto.

The production took 17 days in June, 2009, and the result is stunning.

Pics after the cut!
(Japanese)Takii Seed's 175 Anniversary Wallpaintings by Hideki Kimura - Karasuma Keizai Shimbun

Rough drawing with chalk.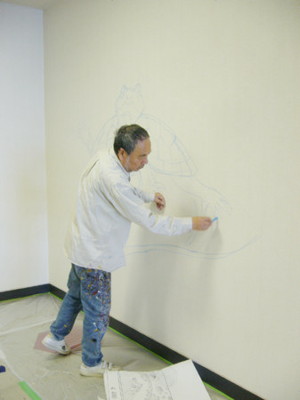 Painting the gold outline.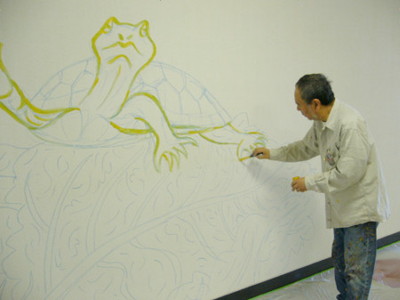 A staff of Kimura's studio helping the outline.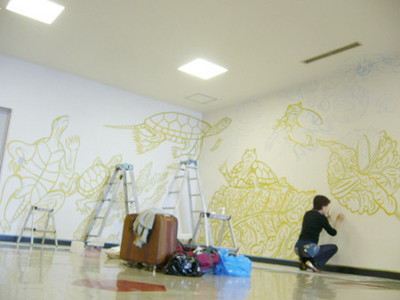 The ceiling is a backbreaking work.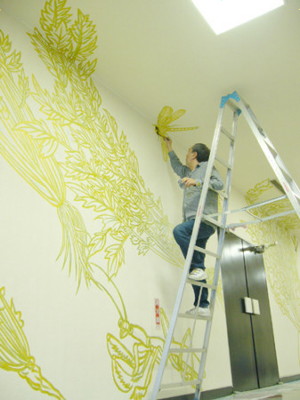 President Kimura of Takii Seeds.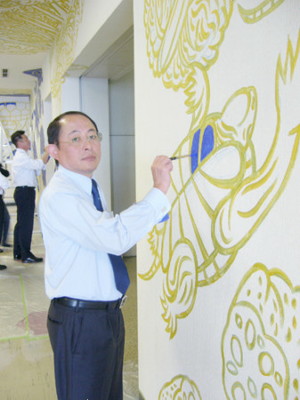 All employees took part in the colouring.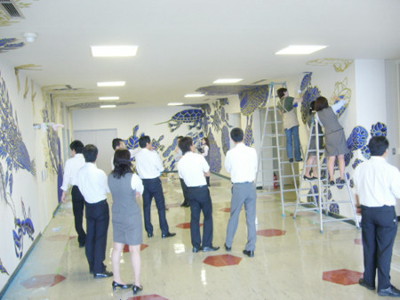 Finishing touch.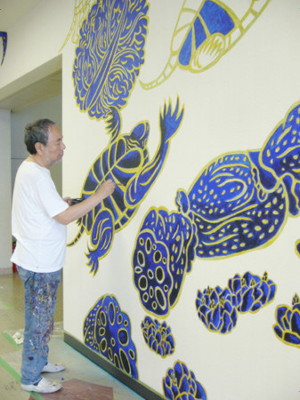 Taking it in from a distance.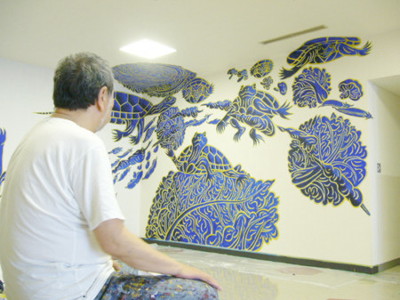 The painting is titled "Lively Earth". It's dated January 2010 for the company's 175th anniversary.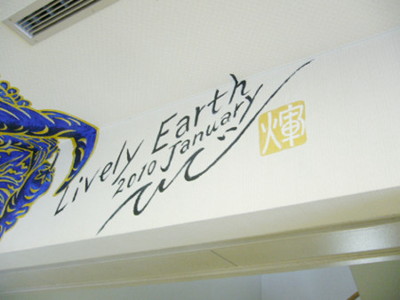 Left and right of the signature.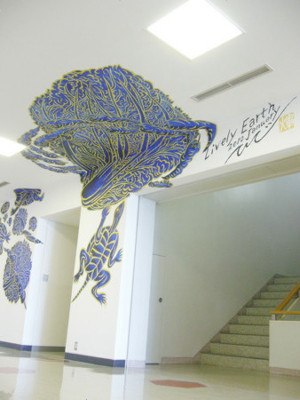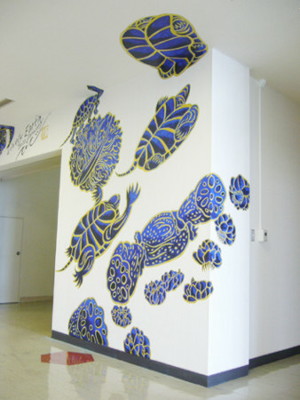 Elevator hall.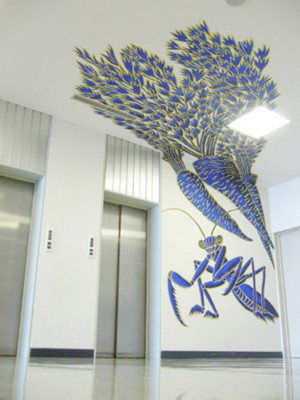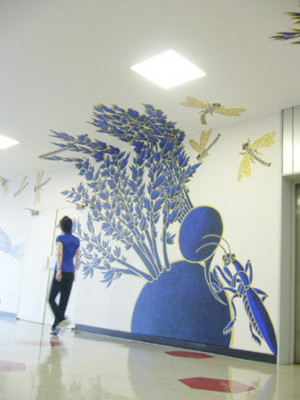 The elevators are on the left, the signature on the right, in this picture.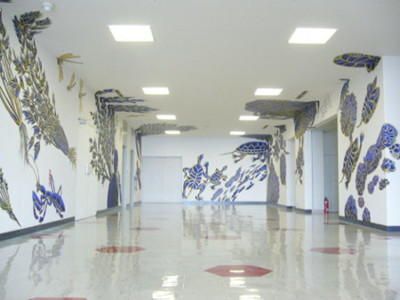 Turtle zone.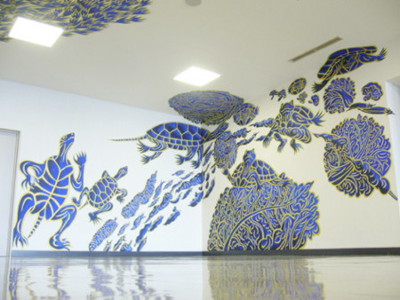 Praying mantis and dragonflies.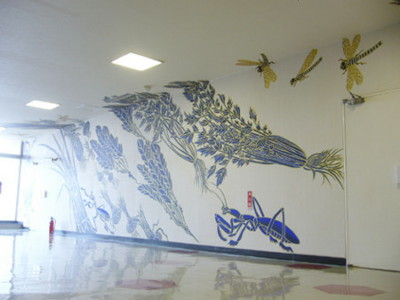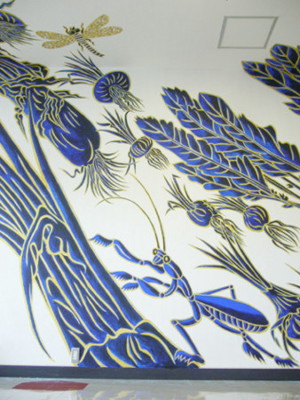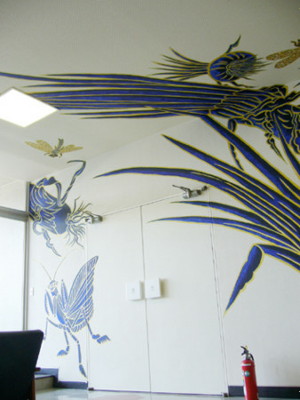 Frogs.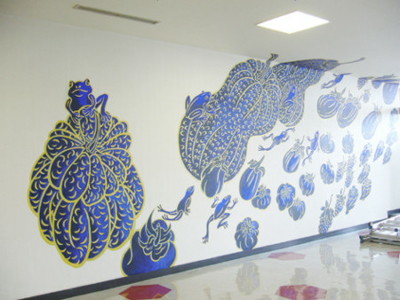 Detail of a frog.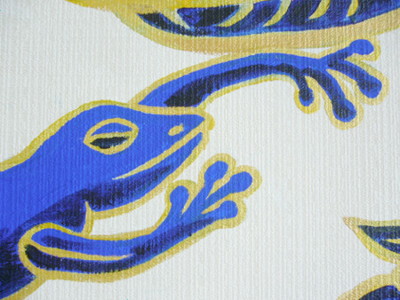 You can see more pics from the links below.

(Japanese)Takii Seed's Mural Digest - Process - ki-yan-BLOG

(Japanese)Takii Seed's Mural Digest - Finished Work - ki-yan-BLOG

Related Posts:
Bizarre and Fantastic artworks at Japan Media Arts Festival - GIGAZINE

The Alluring World of Mysterious Designer Kaichi Kobayashi - GIGAZINE

French Pastry meets Hokusai in "Ukiyo-e Éclair" - GIGAZINE

Makoto-chan meets Hokusai! Kazuo Umezu's Horror Manga turned Ukiyo-e - GIGAZINE
in Note, Posted by darkhorse_log