Fat Cat Squinting with Absurd Things On His Head will Somehow Melt Your Heart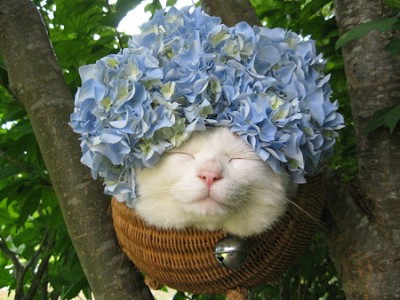 (This article was originally posted in Japanese at 09:00 Aug. 16, 2009)

There are gazillions of cute-little-kitten-pictures out there on the Internet, but not so many fat cat pics, it seems. Shiro is one of those rare grown-up slightly-on-the-chubby-side cat who gained celebrity status, melting hearts all over Japan with his trademark squint, while balancing all kind of odd stuff on his head.

Pics after the cut!
The weight of the cabbage falls square on his shoulder.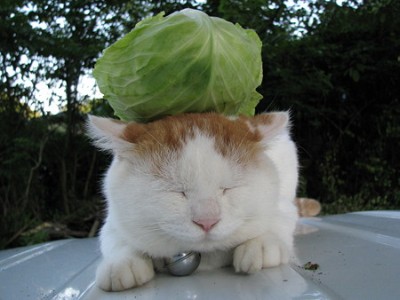 This must be the most extravagant cat-hairdo ever, to say nothing of the basket.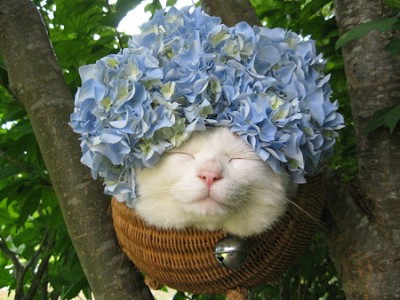 Magnolia flowering.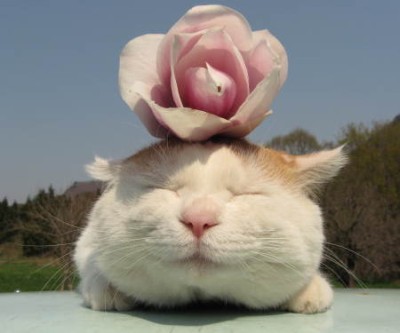 Plum blossoming on his head.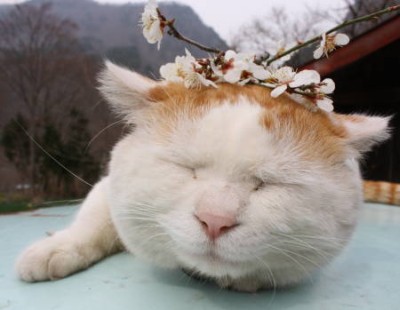 A rare shot with his eyes open. Slightly.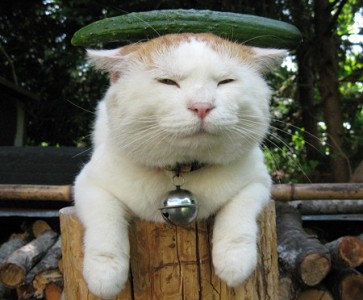 Bit of a tight squeeze here.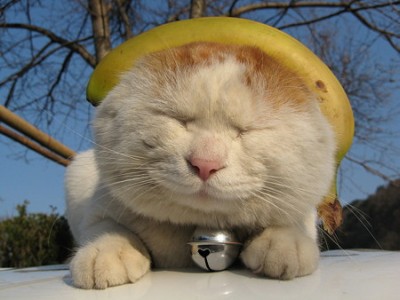 The walnut somehow manages to look quite heavy.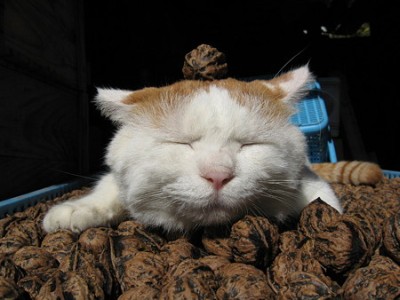 Is he cooked? Or just taking a good soak?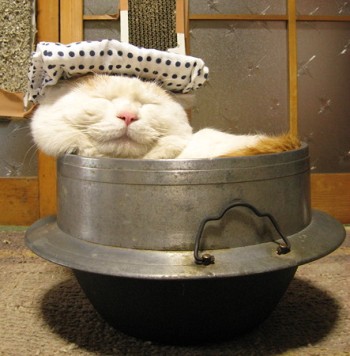 Squinting despite of his glasses.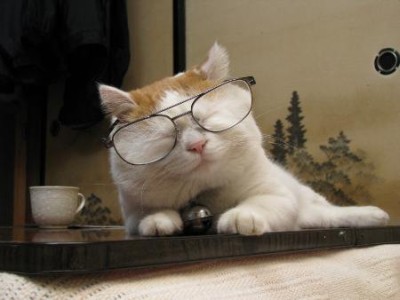 Going incognito.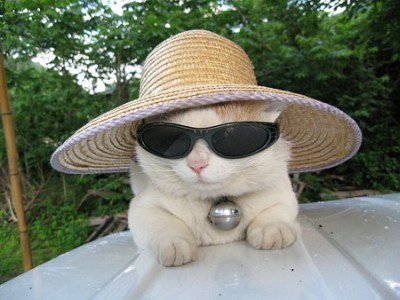 His name Shiro means "White" in Japanese, and he's quite a celebrity with two photo books published. You can see more pics on his official blog.

Kagoneko Blog - RAKUTEN BLOG
http://plaza.rakuten.co.jp/kagonekoshiro/

Kagoneko Blog
http://kagonekoshiro.blog86.fc2.com/


Related Posts:

"Godzilla 5th Form Pattern" is more than amazing, with Kamata, Shinagawa, Kamakura Form Figures - GIGAZINE

Interview with Mamoru Oshii: Details of Releasing "The Next Generation -Patlabor-" Director's Cut - GIGAZINE

Highway Night Bus "COCOON" by WILLER EXPRESS Secures Private Spaces For All Passengers - GIGAZINE

"Nissin Cup Noodles Matcha Seafood Flavor" Review: What Does Green Noodle Taste Like? - GIGAZINE

Interview with Fumito Ueda, "The Last Guardian" Game Director and Designer - GIGAZINE

Cuter Than Thou: Ferret VS Kitten Cuddly War - GIGAZINE

Cloud the Kung Fu Bear from Hiroshima Becomes YouTube Hit! - GIGAZINE

Neko Yakuza: The Formidable Clan of Outlaw Cats in Japan - GIGAZINE
in Note, Posted by darkhorse_log