No more outrage; "BlueScreenView" will tell why you got BSoD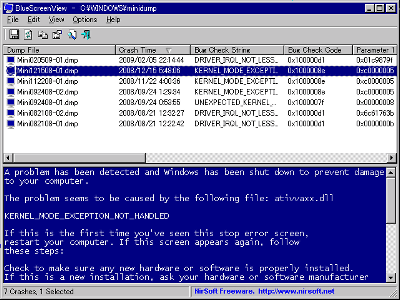 (This article was originally posted in Japanese at 22:12 Aug. 13, 2009.)

Blue Screen of Death is one of the most unreasonable thing in the world: It just suddenly occurs and never show any reason, except enigmatic error messages and pile of numbers and alphabets.

Let's get rid of this ridiculousness. This "BlueScreenView" analyses memory dump generated on BSoD and tells you why. The software runs on 32bit version of WinXP, Windows Server2003, Windows Server2008, Windows Vista and Windows7.

Read on for download links and description.

BlueScreenView - View blue screen of death (STOP error) information.
http://www.nirsoft.net/utils/blue_screen_view.html

Now download the software. There's an installer version and portable ZIP version. This time we used installer version.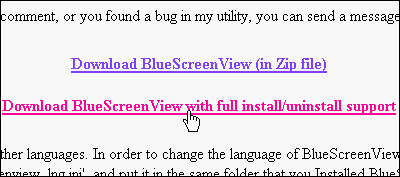 Run installer.



Click "Next".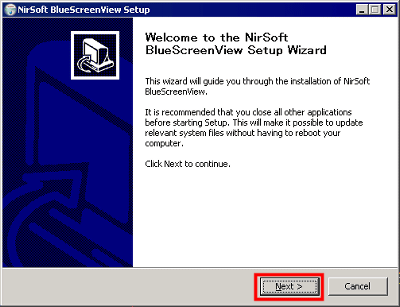 Click "Next".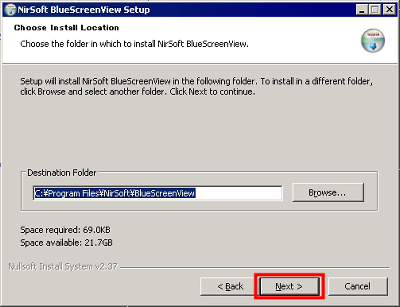 Click "Install".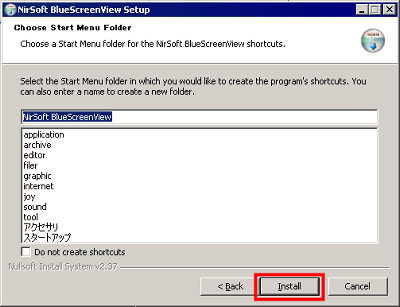 Click "Finish" to run software.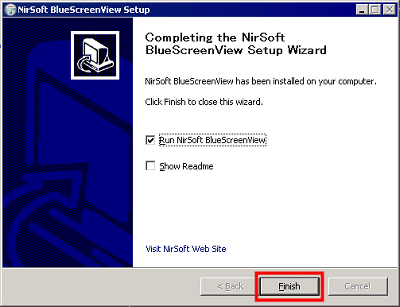 The boot screen. This laptop has never experienced BOD. So nothing is displayed.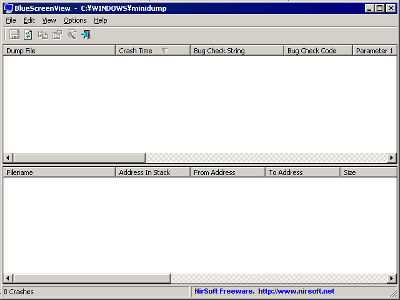 If your computer has experienced BOD, the software should display some things like this. It tell you when the computer crashed, bug check strings and bug check codes. Lower pane shows device drivers loaded at the moment of crash.


Double click on each dump file will show error descriptions. Comparing dump files will help you estimate which driver caused BOD. The driver shown in pink is suspicious.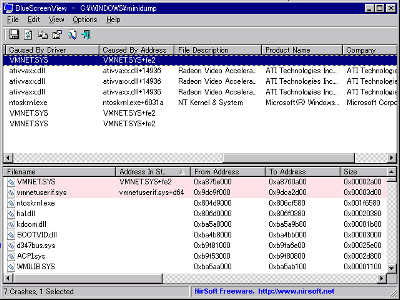 Right click to call context menu. Convenient for report writing.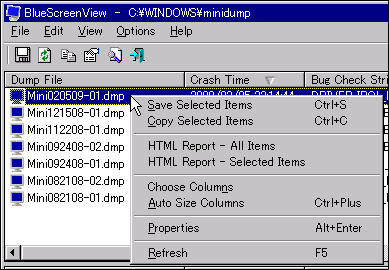 "Option">"Lower Pane Mode" will help you narrow down drivers shown on lower pane. Let's see what happens on each mode.



"Only Drivers Found In Stack" mode only shows modules and drivers loaded at the moment of crash.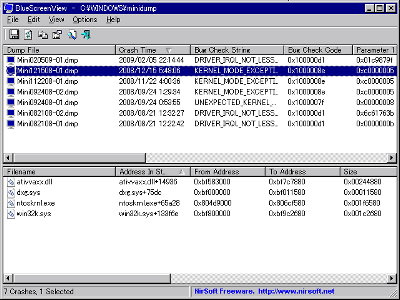 "Blue Screen in XP Style" mode restage a moment of BOD.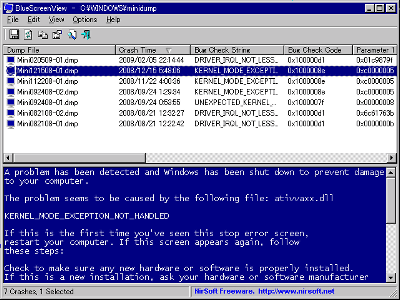 Once you estimate causes, you should utilize search engines and Microsoft's document archive. This "BlueScreenView" will enable you much faster trouble shooting.

Related Post:
"Process Hacker" will help you unveil mysteries of "svchost.exe" - GIGAZINE

"Check Flash" the complete maintenance utility for your flash memories - GIGAZINE