Video of Naniwa Yodogawa Fireworks, Osaka: Starmine on the Water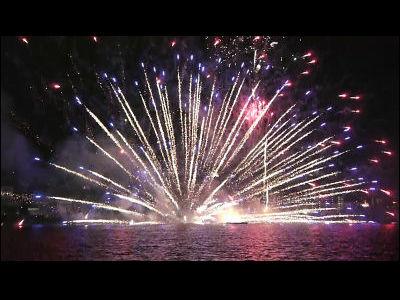 (This article was originally posted in Japanese at 00:51 Aug. 09, 2009)

Following our post on the grand opening of the fireworks show, this post will show you the amazing "Water Starmines" effect in Naniwa Yodogawa Fireworks Festival.

"Starmine" refers to a launching technique that combines several varieties of fireworks to create a harmony of colours and shapes. The effect is very beautiful and seen in almost every fireworks festivals in Japan, but what happens if it breaks on water surface?

See our video!
21st Naniwa Yodogawa Fireworks: Water Starmine


Looks like a semicircle but it's actually semispherical.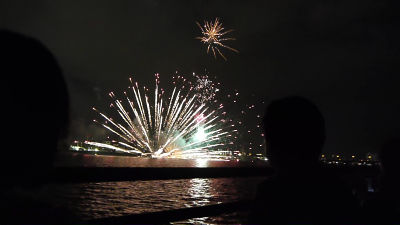 Right in front of us. At eye level, they looked larger than the ones above.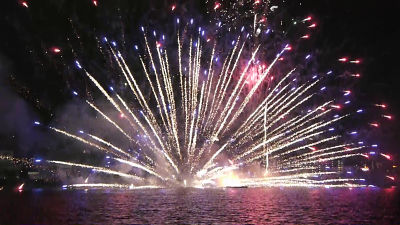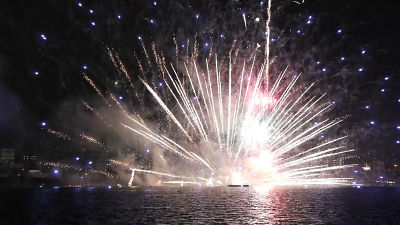 Up above.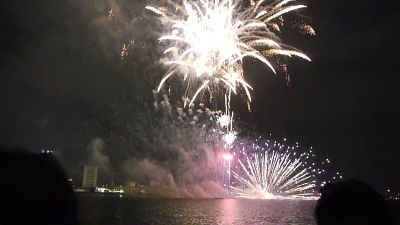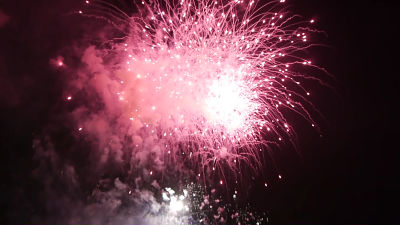 Related Posts:
Video of Naniwa Yodogawa Fireworks, Osaka: Opening Rush - GIGAZINE

SEGA's Indoor Fireworks Projector "Uchiage Hanabi" at TOKYO TOY SHOW 2009 - GIGAZINE

SEGA's New Projector "Uchiage Hanabi" for Indoor Fireworks - GIGAZINE

Videos of Yamaboko Floats in Pre-Parade Event "Yoiyama" of Kyoto's Summer Festival Gion Matsuri - GIGAZINE