Spoiler:"Haruhi" finally got out of their endless summer vacation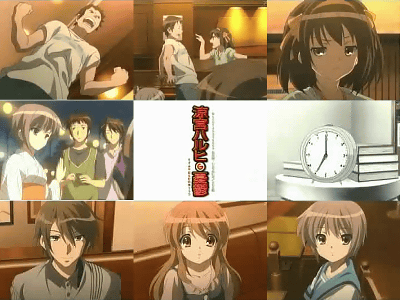 (This article was originally posted in Japanese at 02:50 Aug. 07, 2009.)

In February, everybody was anxious for new episodes. But these two months everybody longed for a truly "new" episode, as in, not the same as last week. Finally, "Endless Eight" series, notorious looping episodes in the 2nd season airing of "Melancholy of Haruhi Suzumiya", faced its end.

"Endless Eight" is a series of episodes of Haruhi and her brigade members' summer vacation, which depicts their days of endless loop from Aug. 17 to Aug. 31.(It's truly a Sci-Fi origin anime) It's only 30 pages long in the original novel, but in anime it has been aired as many as 8 times from June 18 to Aug. 6.

Normally, Kyoto Animation distinguished series of episodes by putting titles like "The Melancholy of Haruhi Suzumiya Part 1", "The Melancholy of Haruhi Suzumiya Part 2"...or "Prequel" and "Sequel". But in this "Endless Eight" series they never did so. They made fans experience true endlessness by airing them with same titles.

But now, it's over. On midnight of Aug. 6, Saitama Television and Sun Television did 8th airing of "Endless Eight".

Opening. Haruhi calls on Kyon who was watching Highschool Baseball. Just another day of Japanese summer vacation. Just like previous loops, they decided to go to municipal swimming pool.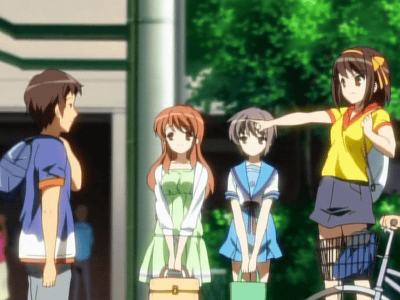 But the loop seemed to break when they skipped buying Yukata. The story went straight to Summer Festival sequence. Some lines were cut too.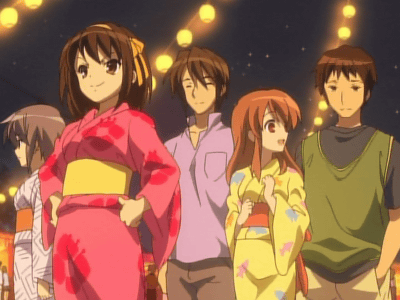 And at the last scene, Kyon succeeded in stopping Haruhi, which means the complete break in the loop.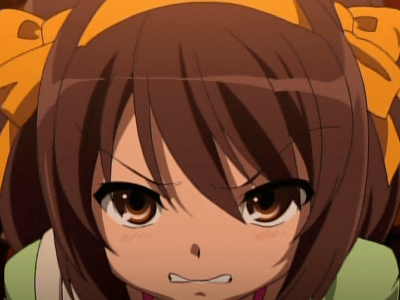 We are not sure why Kyoto Animation hss done such an odd thing. Interview on staffs will be on Sept. issue of NewType sold on Aug. 10. So it might tell something.


Related Post:
2nd Season of "Melancholy of Haruhi Suzumiya" starting from this April - GIGAZINE

"Melancholy of Haruhi Suzumiya" to start airing "afresh" from this April - GIGAZINE

"Haruhi"started airing at last, with 14 NEW EPISODES!!! - GIGAZINE

Haruhi Suzumiya's new episode title revealed on a TV timetable web site - GIGAZINE

Haruhi's New Episode Aired! With New Ending Song! - GIGAZINE
in Anime, Posted by darkhorse_log