"Mobilie Battleship Nadesico" coming to Pachinco console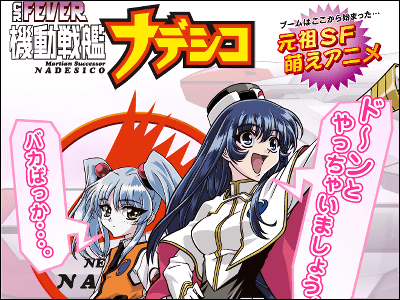 (This article was originally posted in Japanese at 17:00 Aug. 06, 2009.)

1996 anime "Martian Successor Nadesico" depicts a massive space warfare between Jovian unmanned weapons and space battleship Nadesico. Unlike former sci-fi war animes, it's one of the first animes to combine serious war chronicle and rom-com, with bunch of unique and odd characters.

It has passed official examination for Pachinko already in July and on Aug. 3, promotion started and the official site opened.

Read on for detail.

Good luck. Good life. SANKYO CR Fever Martian Successor Nadesico

"CR Fever Martian Successor Nadesico" is now on promotion at AION Akihabara, Island Akihabara, Big Apple Akihabara from Aug. 3.
(JP)CR Fever Martian Successor Nadesico Promotion Open in Akihabara!

Top board of the machine.


You can't miss Gekigangar III, a play within a play. Thankfully, the machine also has "Gekigangar mode"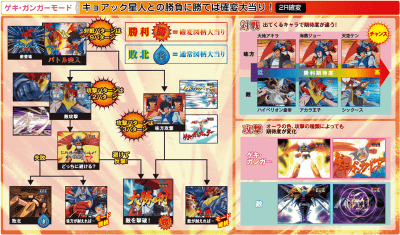 There are so many pachinko-adaption recently, such as Evangelion, Genesis of Aquarion etc and each of them has helped animes becoming popular to non-anime fan. Nadesico is rather an old anime. Hope this will be the new beginning.

Related Post:
Naval Review of Space Battleships appeared from "Martian Successor Nadesico" in WF 2009[Summer] - GIGAZINE

Takara Tomy's "Battleship YAMATO - Gimix Fleet on the gound" is really UNSUNKABLE - GIGAZINE

Cosmo Dragoon, Gravity Saber and Cosmo Gun from Leiji Matsumoto's Universe -WF 2009[SUMMER] - GIGAZINE

TAF 2009: Booth Babes in Cosplays - STAR BLAZERS, FULLMETAL ALCHEMIST, GURREN LAGANN and many more! - GIGAZINE
in Note, Posted by darkhorse_log