All 47 Garage Kit Masterpieces Chosen for "Wonder Show Case" in Past Ten Years - Vol. 3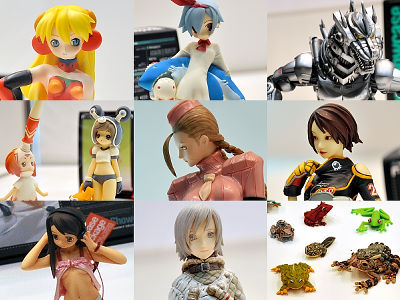 (This article was originally posted in Japanese at 02:00 Jul. 30, 2009)

Following Part 1 and Part 2, this post will show you the masterpieces of "Wonder Show Case" from #019 to #027.

Pics after the cut!
WSC#019 "Rei Ayanami & Asuka Langley Soryu (Neon Genesis Evangelion)" by Ken Kawanishi.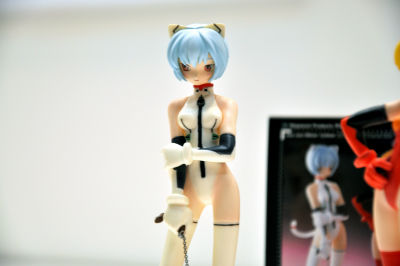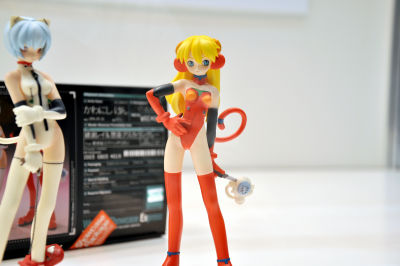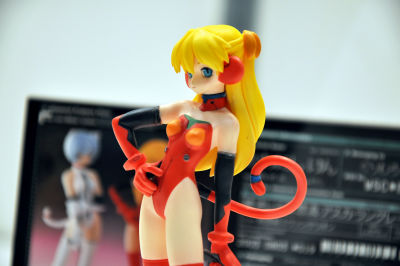 Recent work "Neko no Hito (lit. the cat person)" sitting, standing and lazing.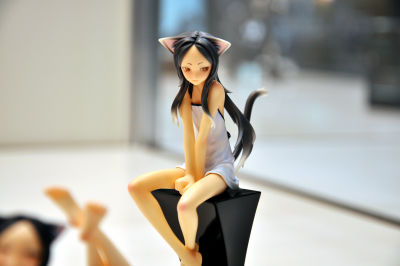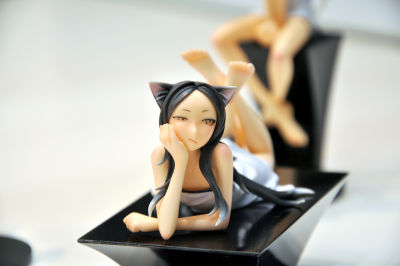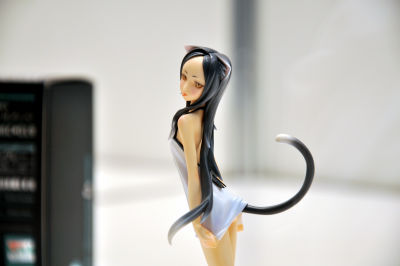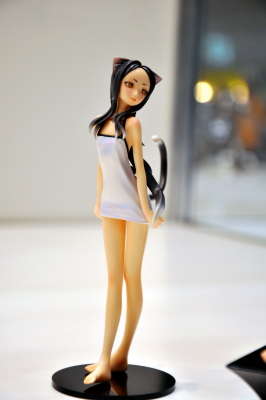 WSC#020 "Prenale-san (Mascot of Haradaya's website)" by Taichi Kato.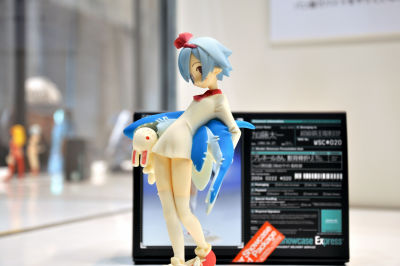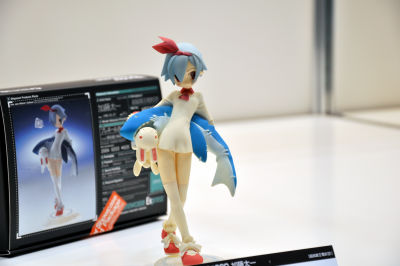 Unfortunately, his recent works featuring Dominic and Anemone from Eureka Seven were not yet on display while we were taking pictures.


WSC#021 "Kiryu-3 Mechagodzilla (Godzilla Against Mechagodzilla)" by Yuuki Watanabe.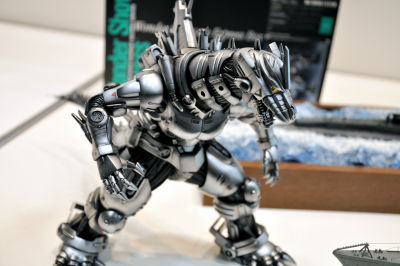 Recent work "I-507 (Lorelei: The Witch of the Pacific Ocean)"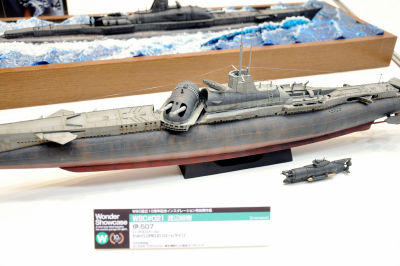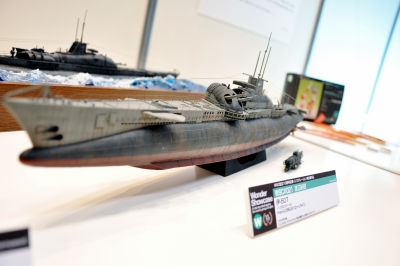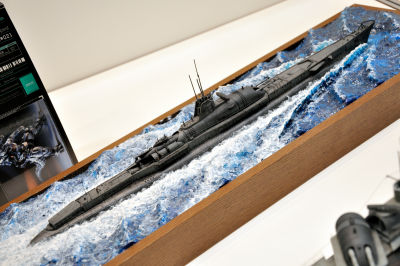 WSC#022 "Summerner-chan & Pandabulmada" by Yamachan's.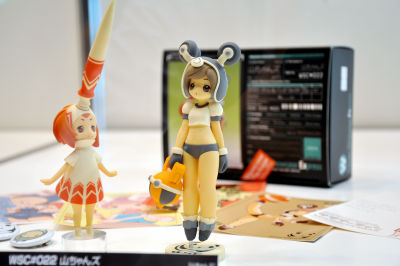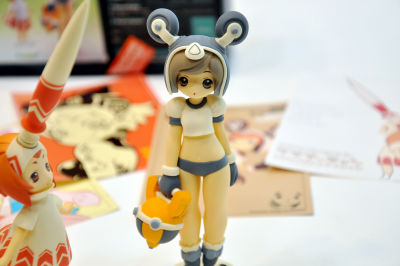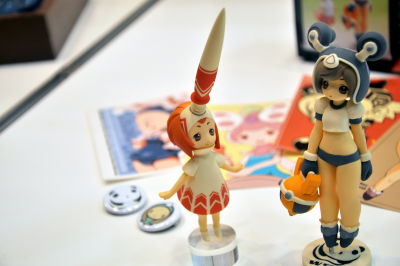 Recent work "Ringo-chan: Unfinished".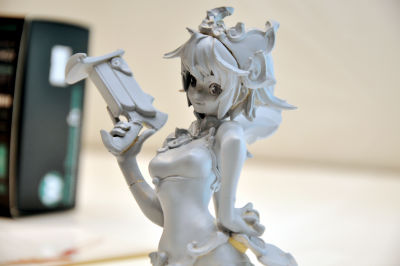 WSC#023 "Cammy(Street Fighter Alpha 3)" by Mitsumasa Yosizawa.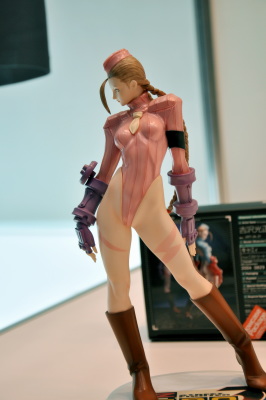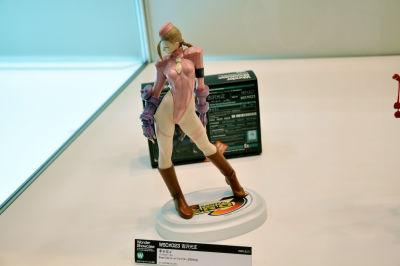 Recent work "Kiriko Hattori (Enka Ohdo Dai-Shogun)".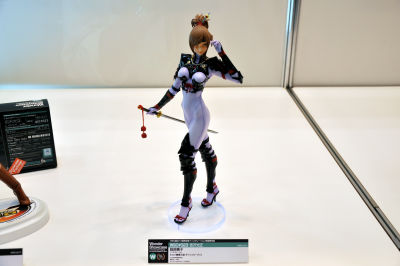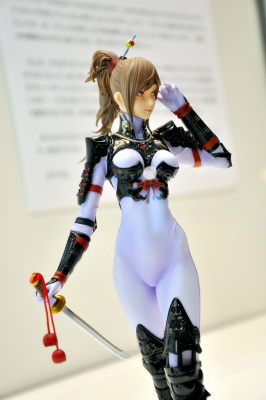 WSC#024 "Kakuto Kyugi Shojo (lit. Combat Baller Girl)" by Yoshihiro Takenaka.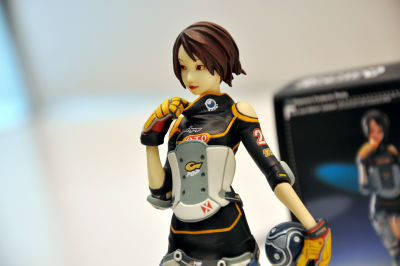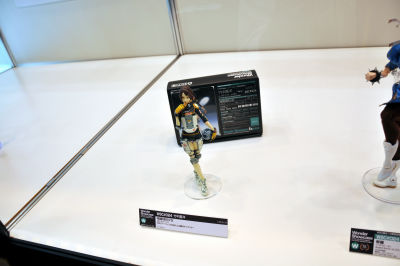 Recent work "Chun-Li (Street Fighter II)".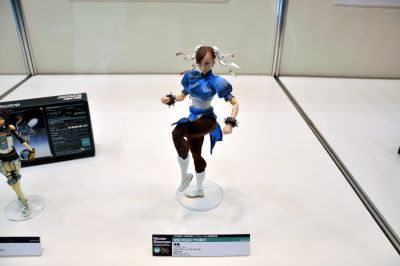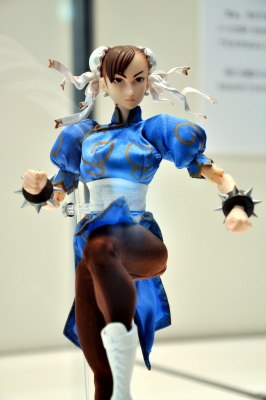 WSC#025 "Yuki Morikawa & Mana Mizuki (White Album)" by yr?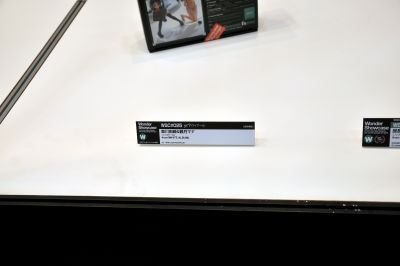 At first only the box was on display.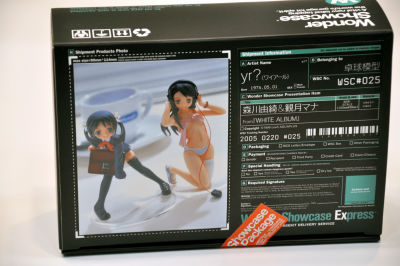 But later we could take picture of the figures.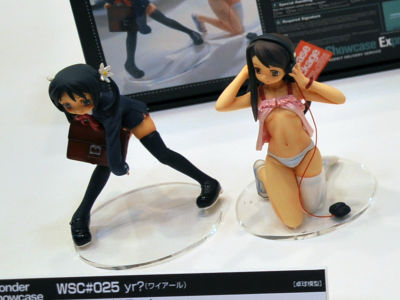 Recent work "Bucho-san" from bolze.'s dojinshi Sato-san to Yamada-kun series.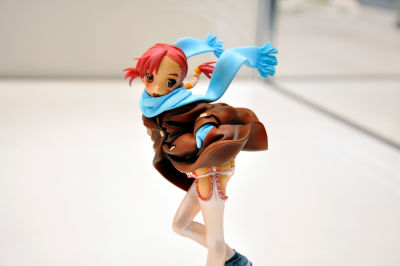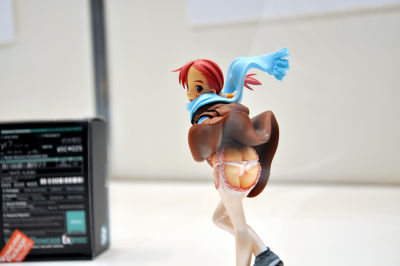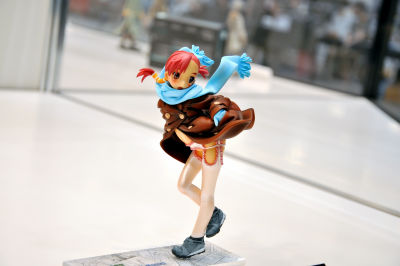 WSC#026 "Mayfare (Long Long Original Figure Series)" by Makoto Kobayashi.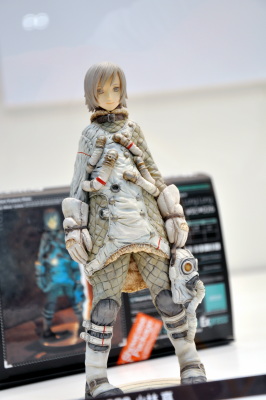 Recent work "Sinker, Jubillee (Long Long Original Figure Series)"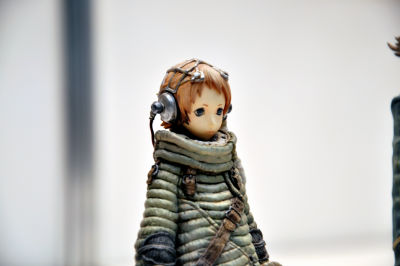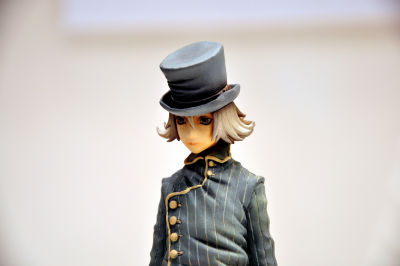 WSC#027 was "FROG FLAG Starter Kit" by FROG FLAG. But sorry, we somehow missed taking pictures. You can see it here.

Recent works "Assortment of Clay Frogs".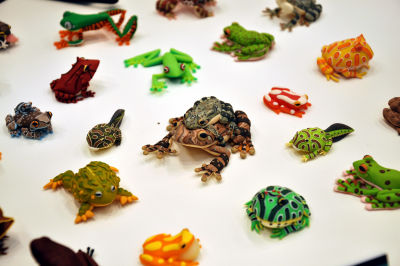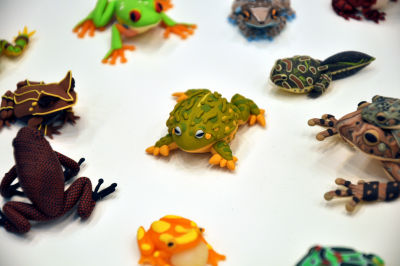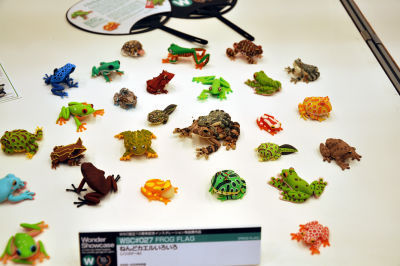 More to come on our next post. Read on!

Related Posts:
Miscellaneous Bishojo Figures: Part 1 - WONDER FESTIVAL 2009 [SUMMER] - GIGAZINE

Miscellaneous Bishojo Figures: Part 2 - WONDER FESTIVAL 2009 [SUMMER] - GIGAZINE