All 47 Garage Kit Masterpieces Chosen for "Wonder Show Case" in Past Ten Years - Vol. 2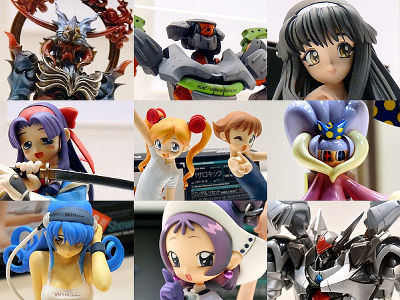 (This article was originally posted in Japanese at 01:00 Jul. 30, 2009)

Following our previous post, this post will show you the works chosen for "Wonder Show Case" label from #010 through #018.

Pics after the cut!
WSC#010 "Jaboughneer Starter Kit" by S.A.E.(show-A entertainment). "Jaboughneer" is an action figure line by S.A.E. based on their original historical/fantasy/sci-fi novel Jaboughneer. You can read an introduction manga here.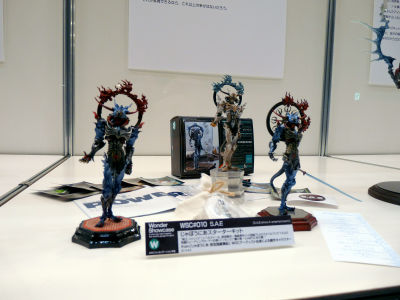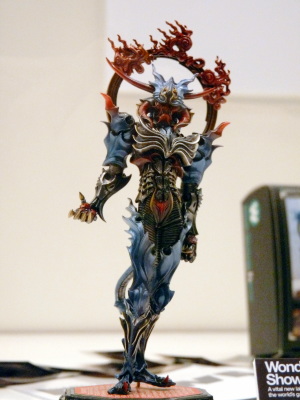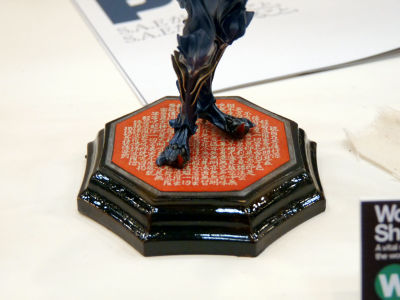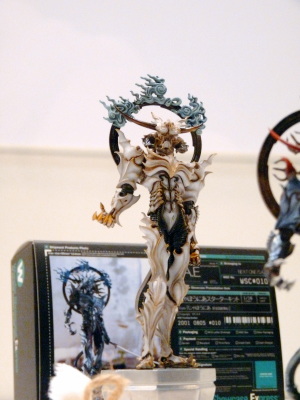 Recent work "UGULLA-ZINN-ZAY (Jaboughneer)"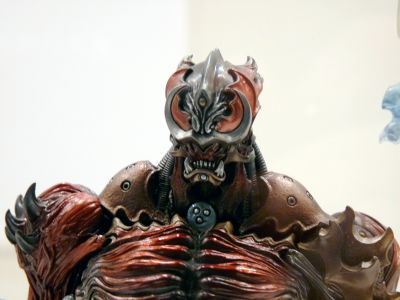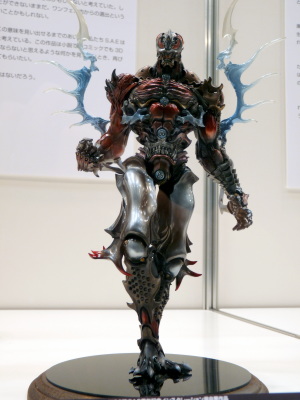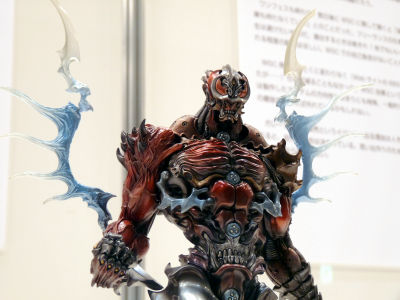 WSC#011 "EAJEILL (DIESTAL)" by Masashi Horibayashi. "DIESTAL" is series of original robot/aircraft designed by the sculptor.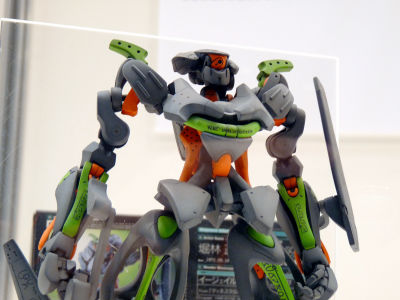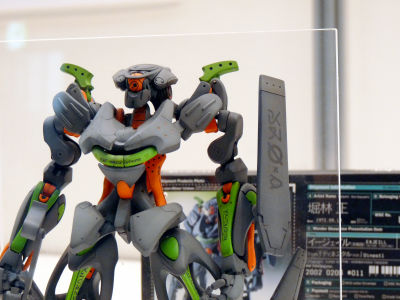 Recent work "RIBERIEN (DIESTAL)".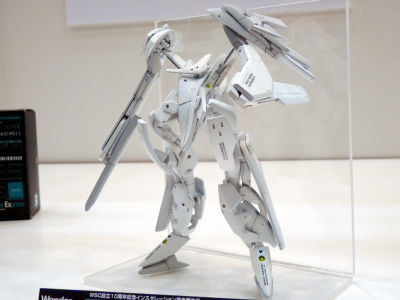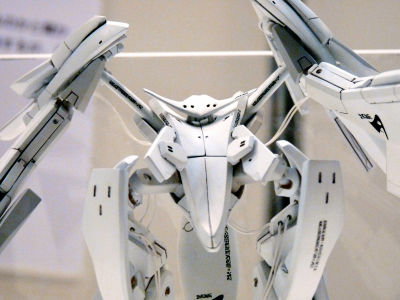 WSC#012 "Ayame Asagiri" by Tom Inabaya. From dating sim Maboroshi Tsukiya.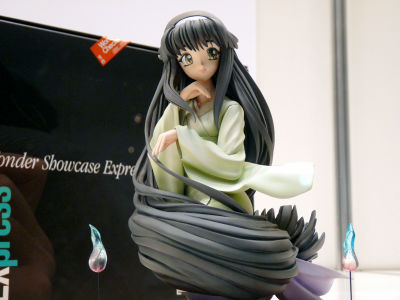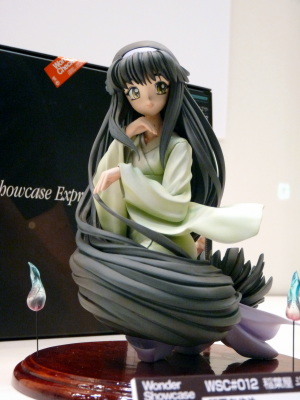 Recent work "Bunny Girl Ayase-san Ver1.5" based on an illustration by Uonatelepin.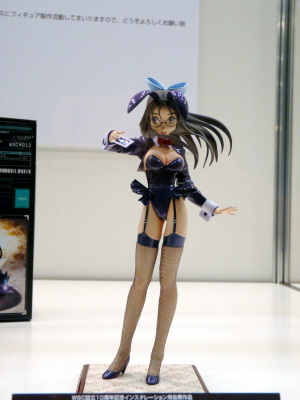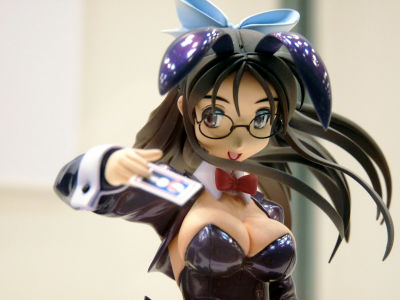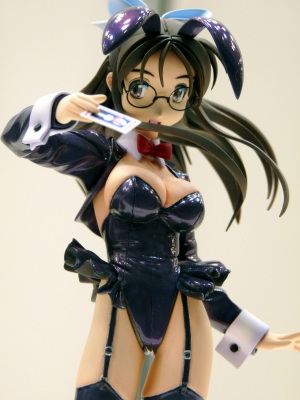 WSC#013 "Yuko Kondo" by Takumi Abe. From eroge Gyosatsu Shinsengumi.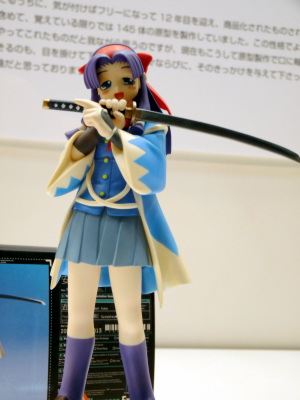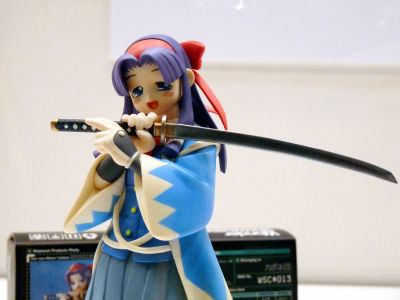 Recent works L and Light Yagami from Death Note, Neuro Nogami from Majin Tantei Nogami Neuro. For Good Smile Company's Nendoroid line.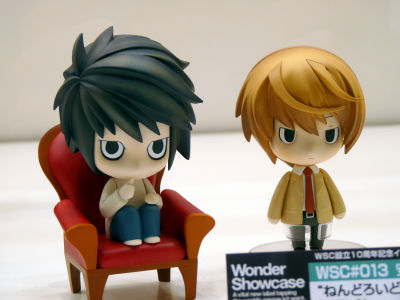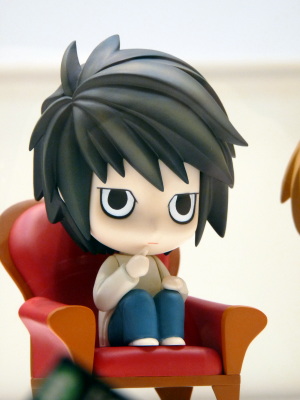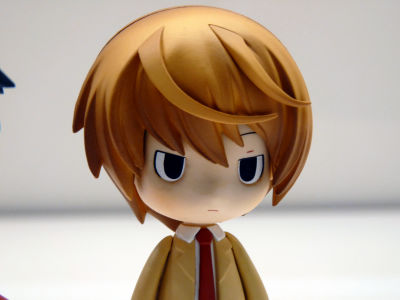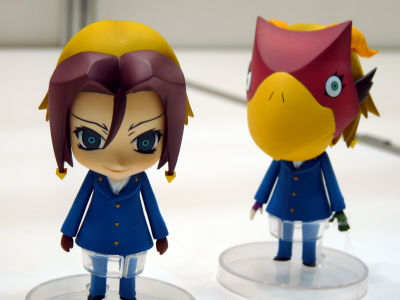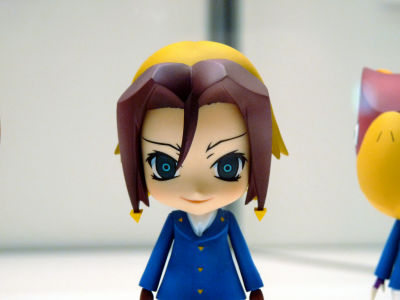 WSC#014 "Wanda and Reset (Wonder Festival Original Mascot Characters)" by VassaloKick.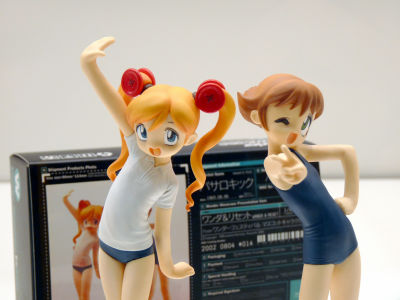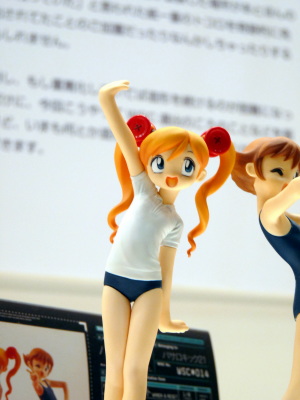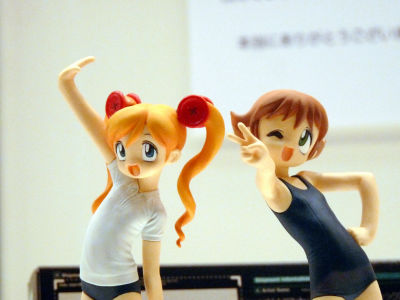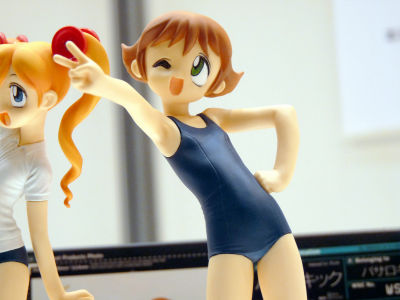 Recent work "Optimist".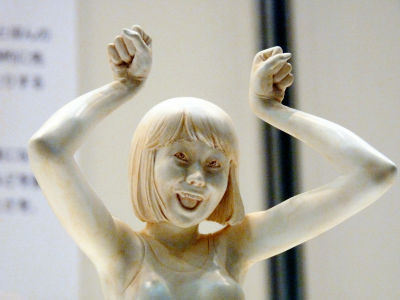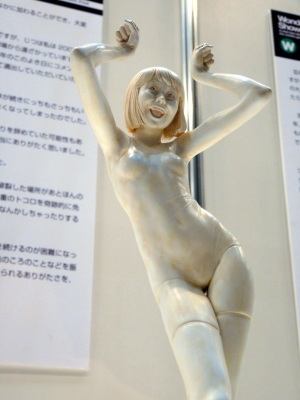 WSC#015 "Madeleine" by KIMA.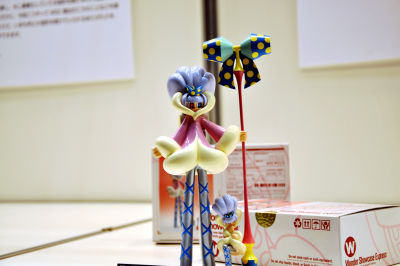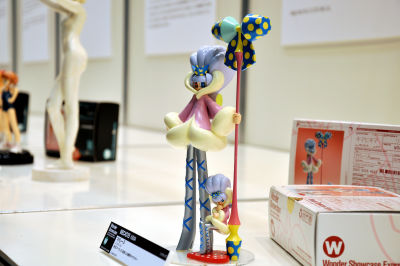 WSC#016 "OS Idol Win-chan (Computer Magazine TECH Win's Mascot Character)" by Tone.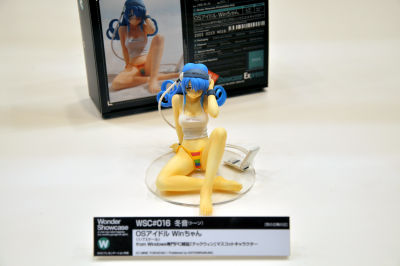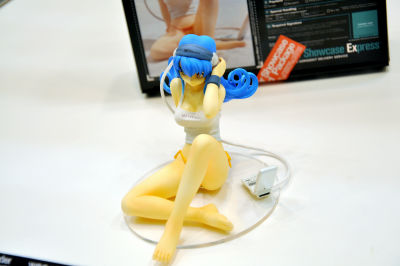 Recent work "Chun-Li (Street Fighter II)"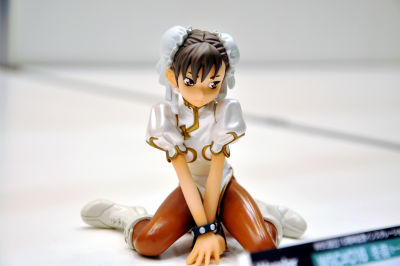 WSC#017 "Onpu-chan & Akuma no Onpu-chan" by MEGA-ro Ano. "Onpu" means musical note, "Akuma" means devil.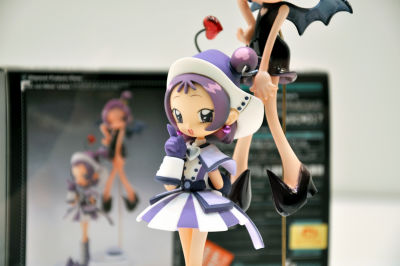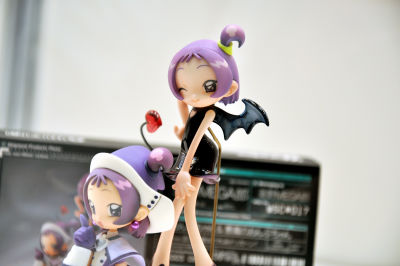 Recent works "Lucky Star Vignette Konata and Kagami from Lucky Star.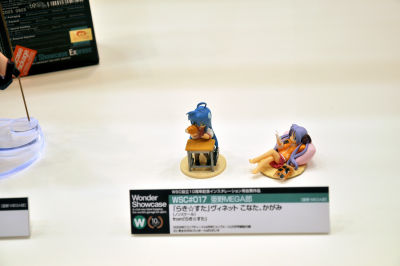 Konata. These tiny trinkets were attached to Comp Ace magazine.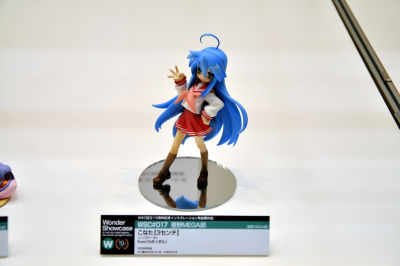 WSC#018 "Seireiki Zayfon" by Wakamaru Matsumoto. From TRPG Seireiki Rayblade.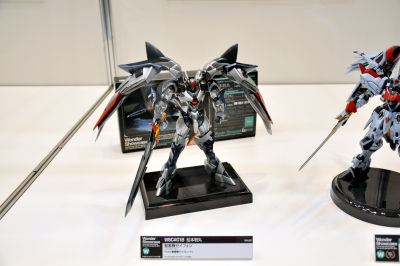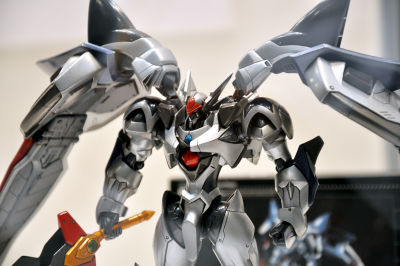 Recent work "Seireiki Rayblade".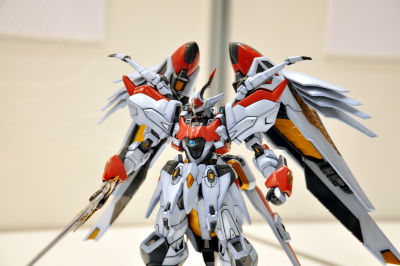 More and more figures will follow. Read on to our next post!

Related Posts:
Miscellaneous Bishojo Figures: Part 1 - WONDER FESTIVAL 2009 [SUMMER] - GIGAZINE

Miscellaneous Bishojo Figures: Part 2 - WONDER FESTIVAL 2009 [SUMMER] - GIGAZINE