Two-Wheeled Automobile Robots from Manga and Anime "Rideback" -WONDER FESTIVAL 2009 [SUMMER]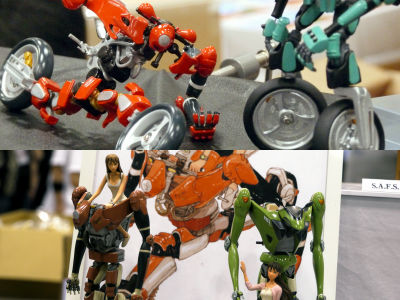 (This article was originally posted in Japanese at 02:39 Jul. 27, 2009)

Manga series Rideback by Tetsuro Kasahara was serialized in monthly IKKI magazine from March 2003 to January 2009. It was adapted into a TV anime series by Madhouse that aired from January to March, 2009.

Action figures of "Ridebacks", the titular two-wheeled automobile robots were featured at some booths in Wonder Festival 2009 [Summer].

Pics after the cut!
Heroine Rin's machine "FUEGO type L" at EBO's booth.


Basically a two-legged robot with wheels instead of feet. It strongly resembles an automobile with legs spread and an arm stretched back like this.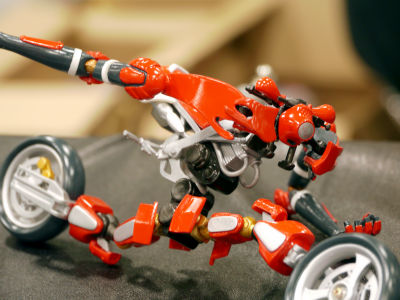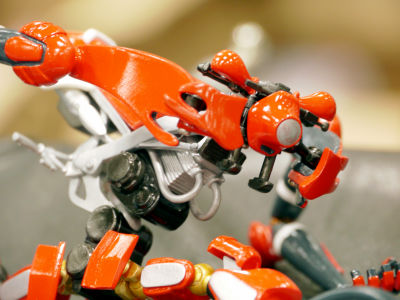 Tamayo Kataoka's machine "RB-Z 400". Tamayo is the Rideback champion of Japan and a senior in Rin's school.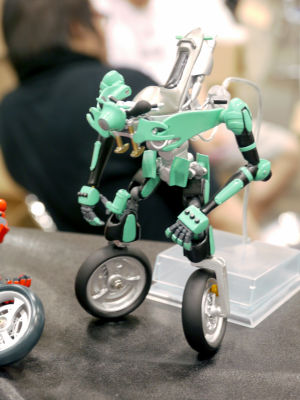 In the manga it is made by established automobile manufacturer KASHIMA.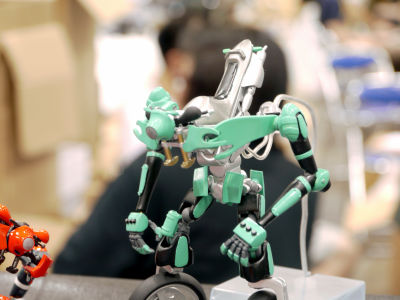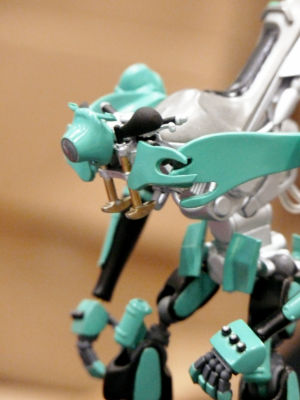 Tough-looking "SARU" is Tenshiro Okakura's machine of choice.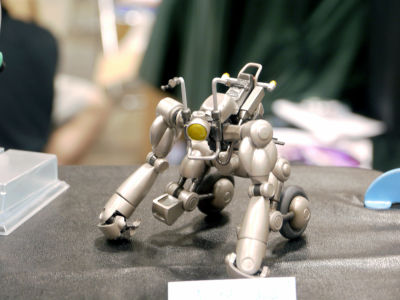 Tenshiro is the head of the Rideback team in Rin's school.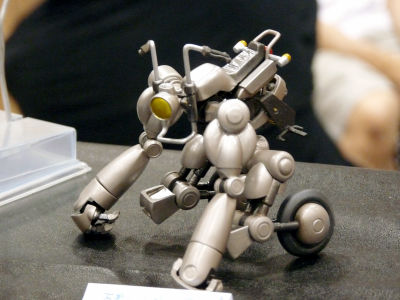 FUEGO at Nobetsumakunashi's booth.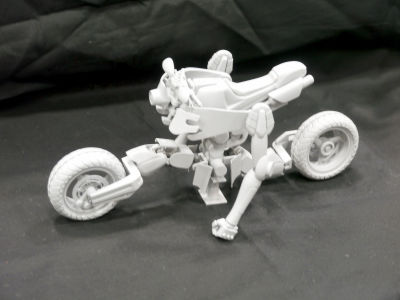 The detailed tread patterns are each sculptured by hand.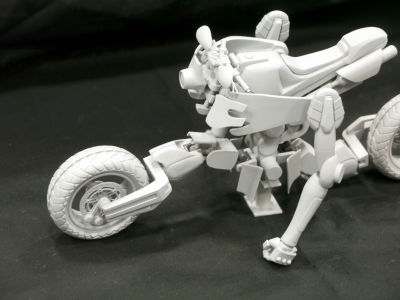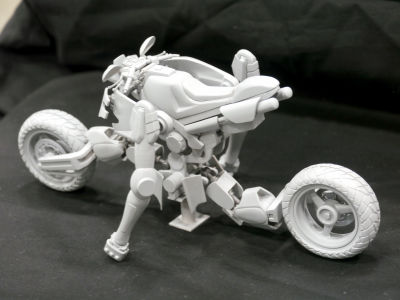 D3-works's booth was showing FUEGO and RB-Z.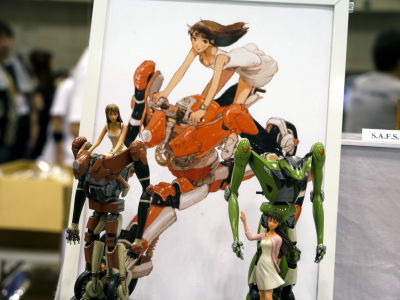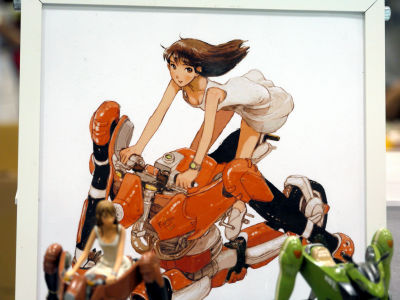 Rin riding FUEGO.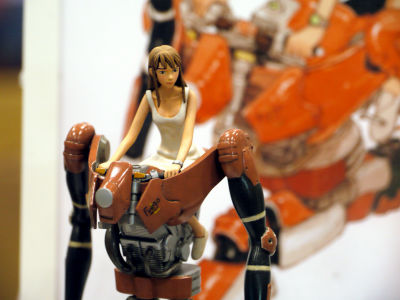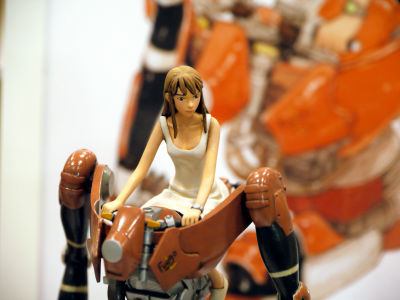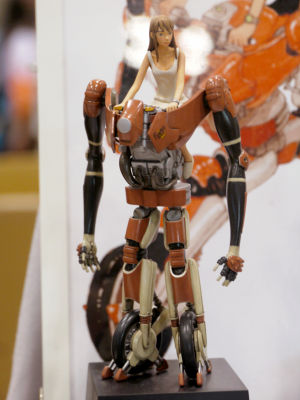 Rin standing by RB-Z.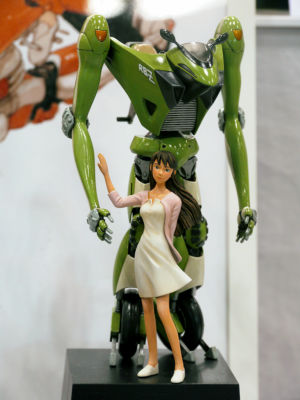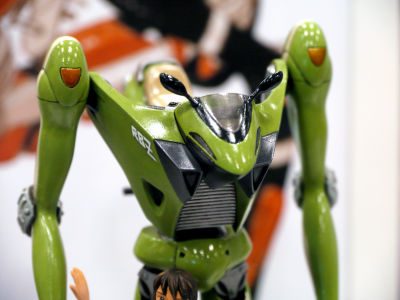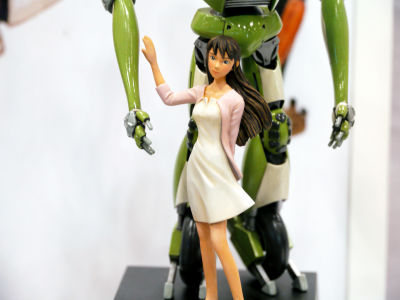 Related Posts:
TRANSFORMERS Movie 2: REVENGE OF THE FALLEN Action Figures - GIGAZINE

The coolest transforming USB memory ever - GIGAZINE

Incredible MINI 4WD Mods at "Mini Yonku Concours d'Elegance 2009" - GIGAZINE

7ft. Sculpture of Giant Robot DEMONBANE - WONDER FESTIVAL 2009 [SUMMER] - GIGAZINE

Action Figures of Unit-01 and Unit-05 from "EVANGELION: 2.0" - WONDER FESTIVAL 2009 [SUMMER] - GIGAZINE