Hot to Trot Cosplayers in the Blazing Heat - WONDER FESTIVAL 2009 [SUMMER]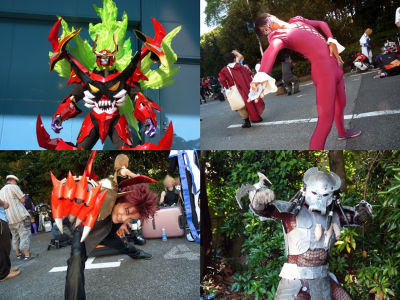 (This article was originally posted in Japanese at 02:47 Jul. 27, 2009)

Heavily armoured cosplayers gathered at Makuhari Messe for Wonder Festival 2009 [Summer], risking heat stroke under the unforgiving sun. But the heat of Japanese summer is nothing compared to their blazing passion for anime and cosplaying.

Pics after the cut!
Date Masamune from Sengoku BASARA.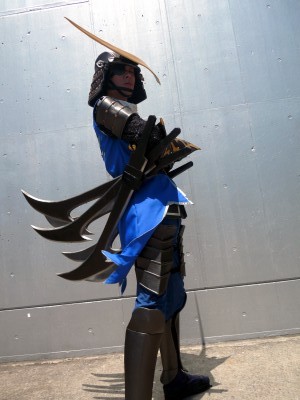 His weapon was so impressive.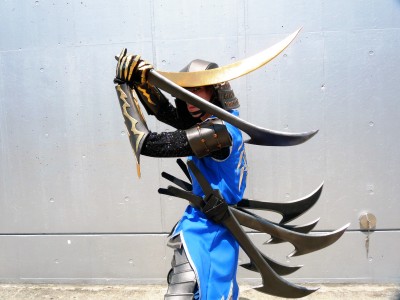 Impregnable.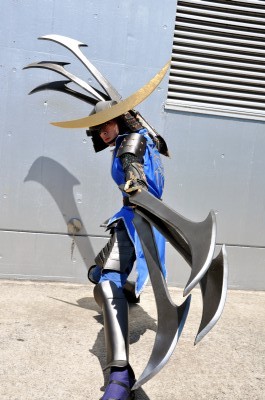 Date Masamune and Sanada Yukimura, also from Sengoku BASARA.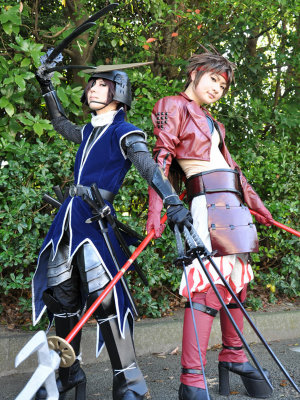 Eva-head.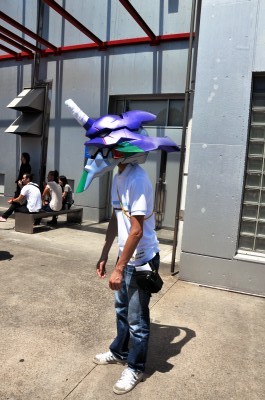 Unit-01. His horn looked a little wounded.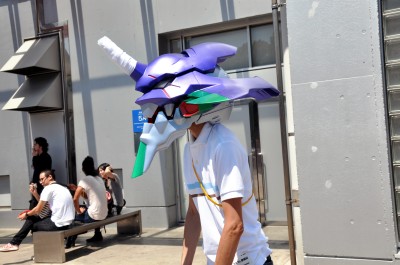 Mari Illustrious Makinami from Evangelion: 2.0.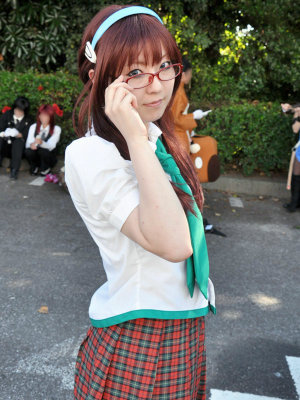 Z Gundam raising his beam sabre.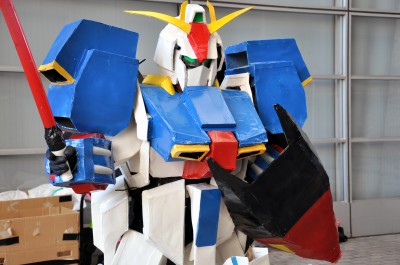 Looks a bit superdeformed.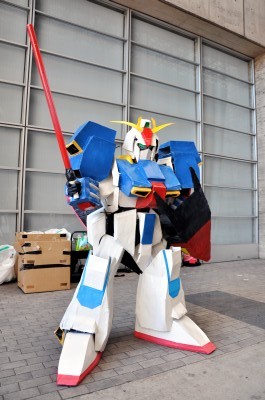 Ingram from Mobile Police Patlabor.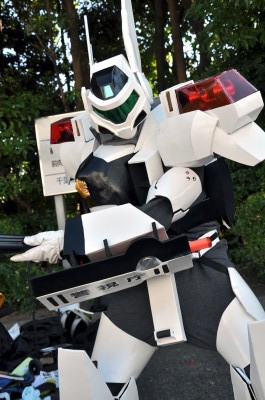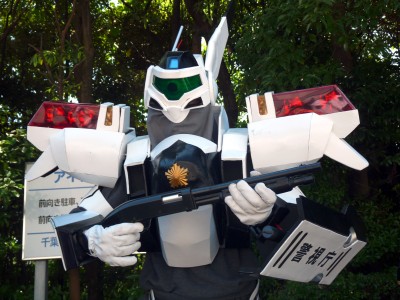 Officer Noa Izumi, the pilot.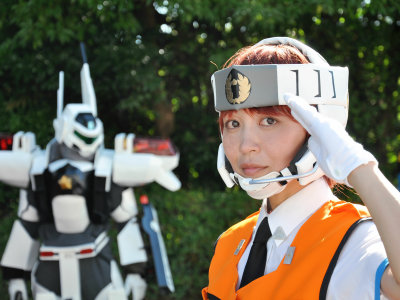 We spotted seven Dr. Henry Walton "Indiana" Jones, Jr.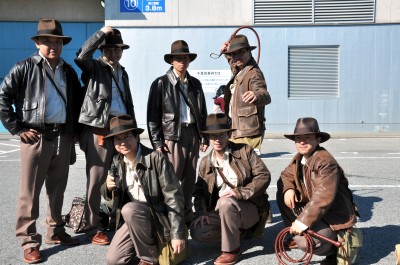 Gan-chan and Ai-chan from Yatterman.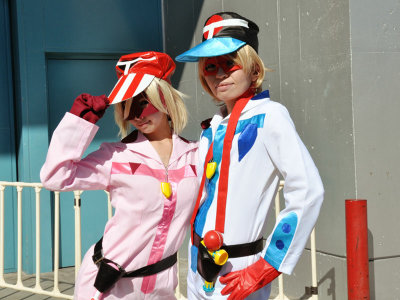 C.N. Mabu dressed as Nicholas D. Wolfwood from Trigun.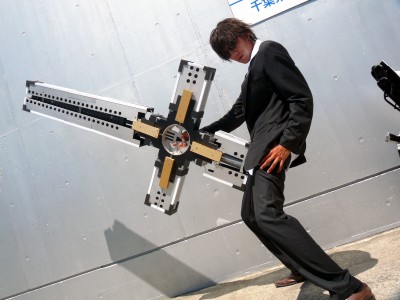 His carries a cross-shaped gun called the Punisher.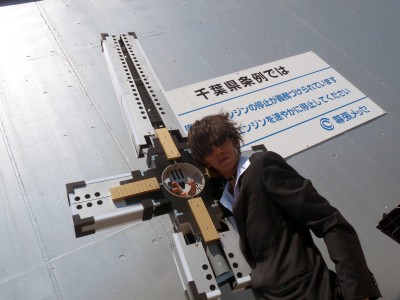 Huge. It's supposed to contain a large machine gun in its bottom section and a rocket launcher at its top.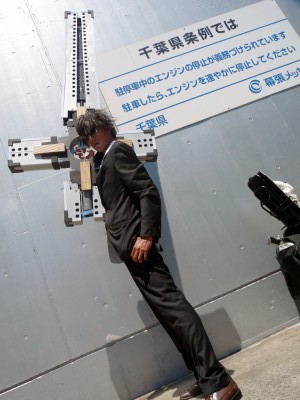 "Danbo", the cardboard robot from Yotsuba&!


It has a coin slot on its chest.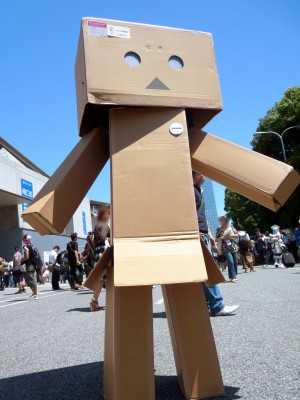 The card sticked to its forehead is the registration card for cosplayers at the event.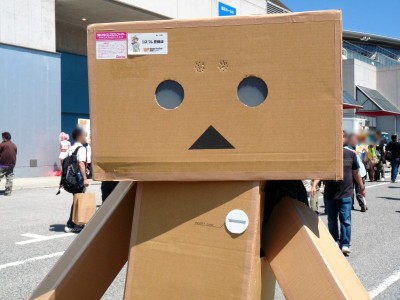 Kamen Rider Kabuto in his Rifer Form.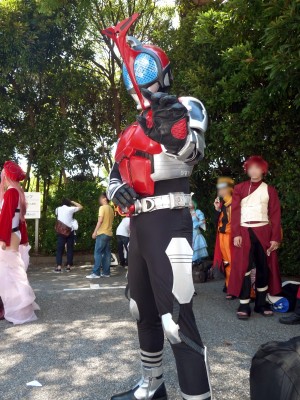 Souji Tendou's signature pose.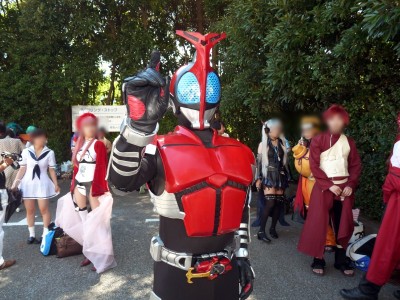 Three Riders.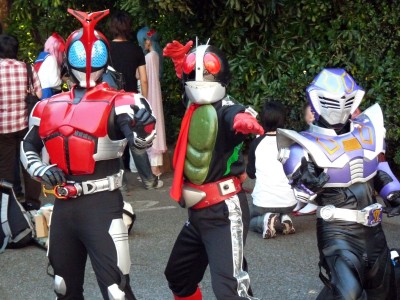 General Vamp from Tentai Senshi Sunred.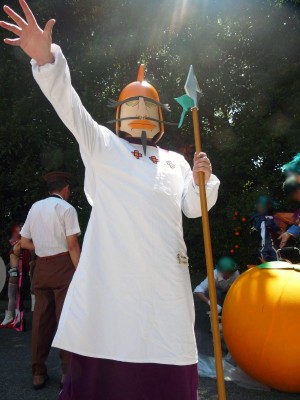 He's a commander of an evil organisation who shows excellence in housekeeping.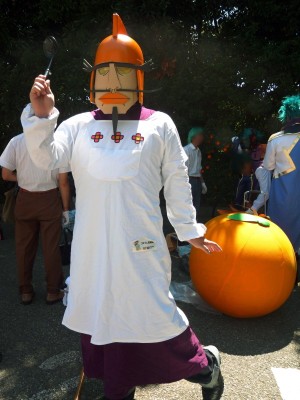 Koushaku Chouno a.k.a. Papillon from Buso Renkin.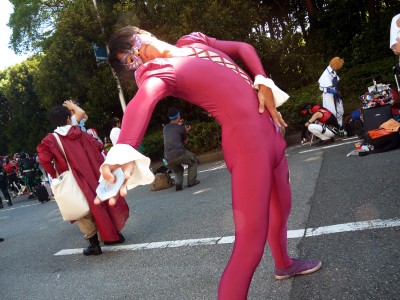 Predator.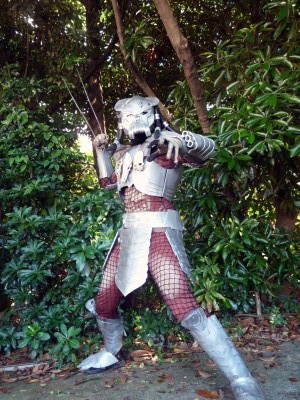 Quite intimidating. At least the active camouflage isn't working for now.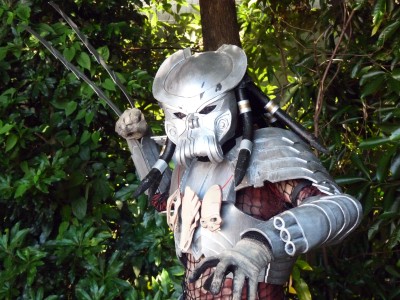 A remake by Robert Rodriguez is to come out as Predators in 2010.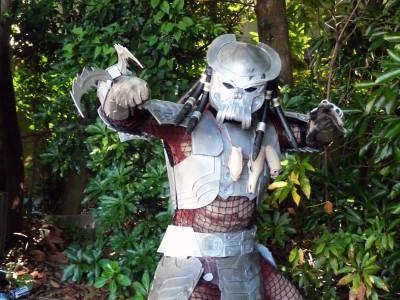 Shinken-Oh from Samurai Sentai Shinkenger.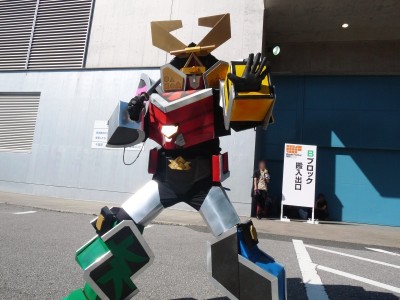 Samurai Gattai Shinken-Oh is a giant robot formed by the five main Origami.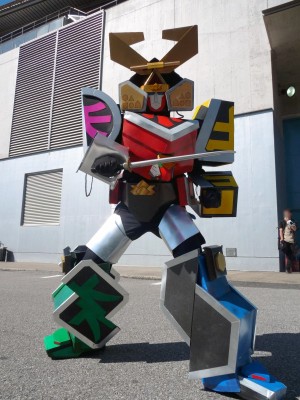 Natsuki dressed as Kazuma from s-CRY-ed.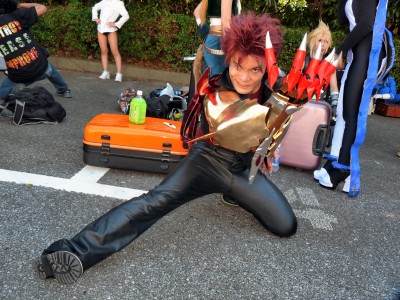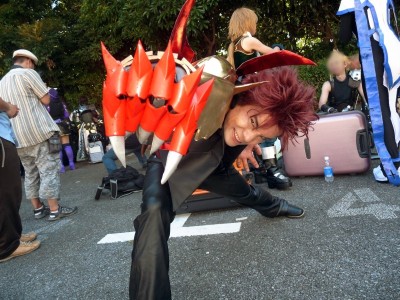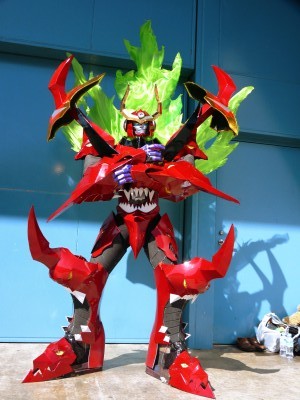 Burning Spiral Energy. (The green leafy thing is not lettuce).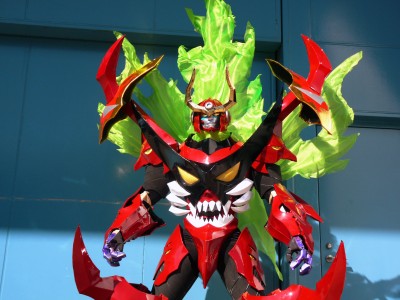 Basist Mio Akiyama from K-On!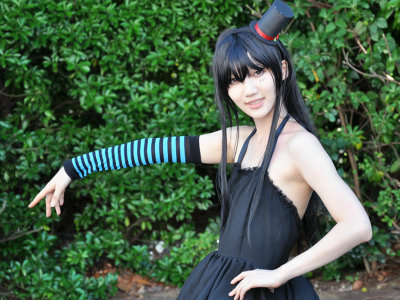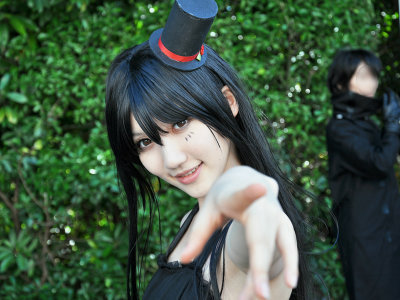 Related Posts:
"Godzilla 5th Form Pattern" is more than amazing, with Kamata, Shinagawa, Kamakura Form Figures - GIGAZINE

Interview with Mamoru Oshii: Details of Releasing "The Next Generation -Patlabor-" Director's Cut - GIGAZINE

Highway Night Bus "COCOON" by WILLER EXPRESS Secures Private Spaces For All Passengers - GIGAZINE

"Nissin Cup Noodles Matcha Seafood Flavor" Review: What Does Green Noodle Taste Like? - GIGAZINE

Interview with Fumito Ueda, "The Last Guardian" Game Director and Designer - GIGAZINE

Heavily armored cosplayers in Wonder Festival 2008 [Summer] - GIGAZINE

Booth Babes Cosplaying as various Game Characters at AOU 2009 - GIGAZINE

TAF 2009: Booth Babes in Cosplays - STAR BLAZERS, FULLMETAL ALCHEMIST, GURREN LAGANN and many more! - GIGAZINE

Obviously, Piccolo should be green -High Quality Costume of Piccolo from DRAGON BALL Z - GIGAZINE

No, This is NOT a Kinky Underwear! -High Quality Costume of Doronjo from YATTERMAN - GIGAZINE

Awesome Masks and Helmets from Various Anime - WONDER FESTIVAL 2009 [SUMMER] - GIGAZINE