Figures related to Loli Combat Anime "Strike Witches" -WONDER FESTIVAL 2009 [SUMMER]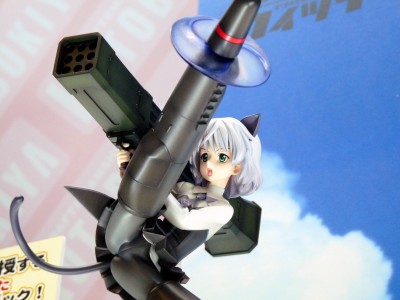 (This article was originally posted in Japanese at 20:43 Jul. 26, 2009)

Strike Witches still holds huge number of dedicated fans despite it being almost a year since the first season concluded, and a second anime season was confirmed this February. Many figures of the heroines were shown at Wonder Festival 2009[Summer].

As the catchphrase "Pants ja nai kara hazukashiku nai mon!" make abundantly clear, these heroines' outfits are not panties (despite the similar appearance)...Maybe it's just our dirty mind.

Pics after the cut!
Sanya V. Litvyak at Kotobukiya's booth.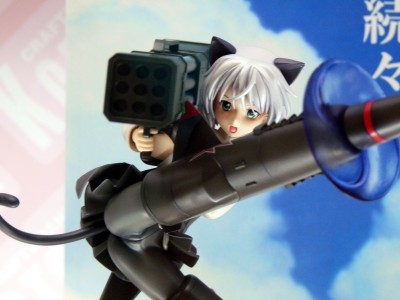 These girls engage in aerial battles to fight off the evil, equipped with "Striker Unit" on their legs.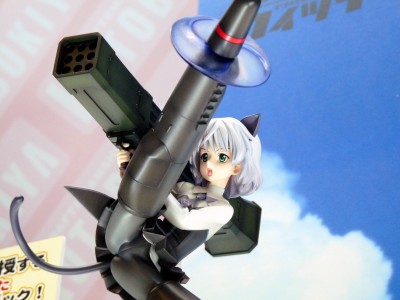 Nice cameltoe.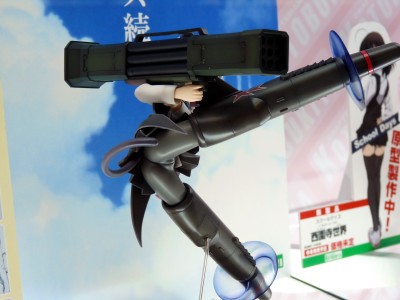 The disc is supposed to be a spinning propeller.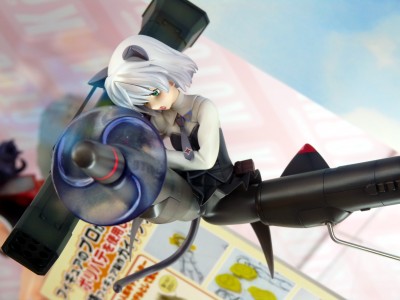 To be on sale in September for 7,140 yen (about $76).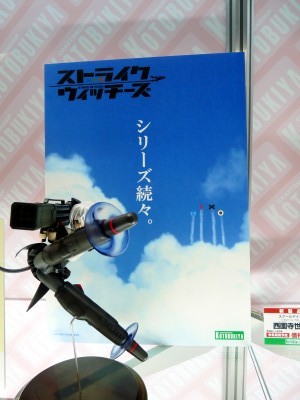 1/6 Lynette Bishop at Apron Keikaku's booth.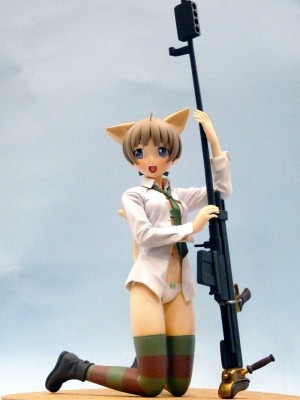 8,000 yen (about $85).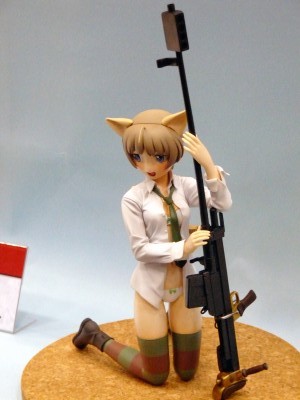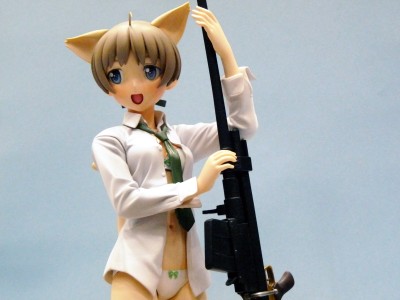 Sanya V. Litvyak at Tsuru no Yakata's booth.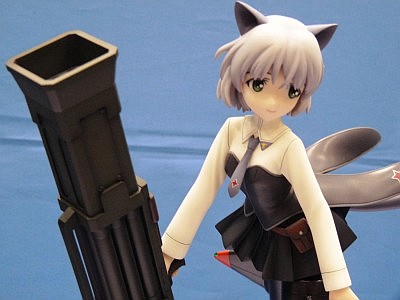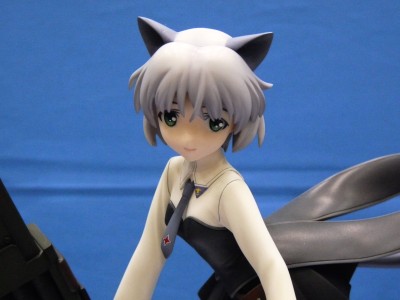 9,000 yen (about $96).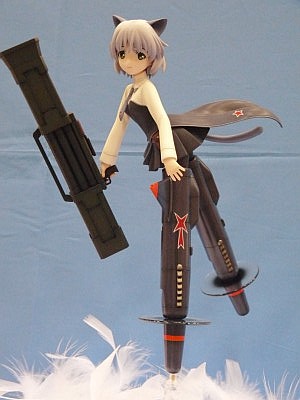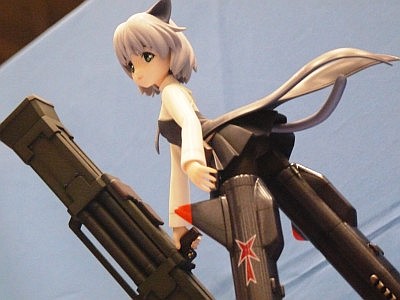 Lynette Bishop at MPD's booth.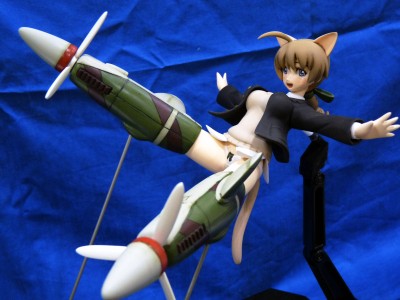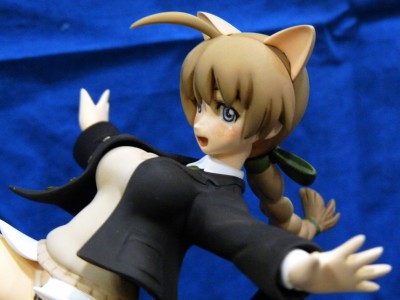 5,000 yen (about $53).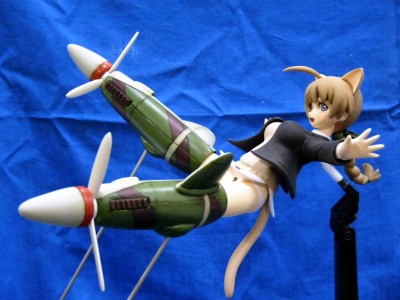 Sanya V. Litvyak at Cerberus Project's booth.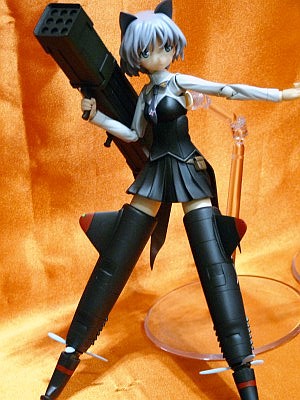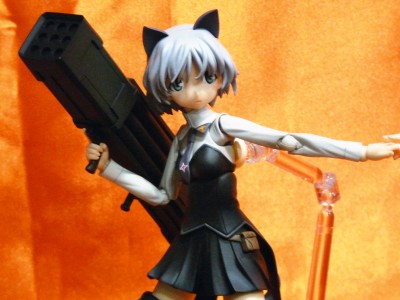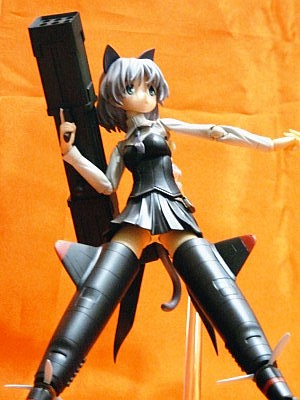 Erica Hartmann, also by Cerberus Project.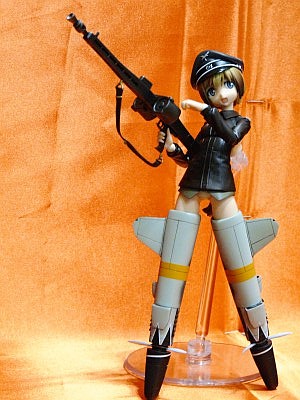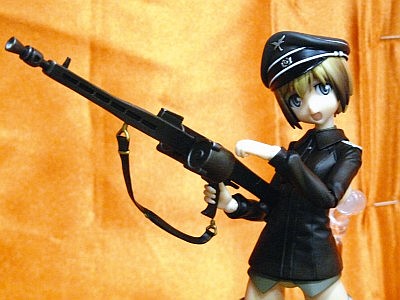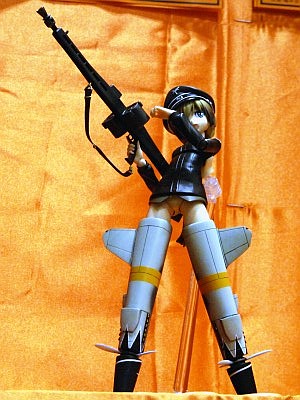 Gertrud Barkhorn at Koutetsu Hanten's booth.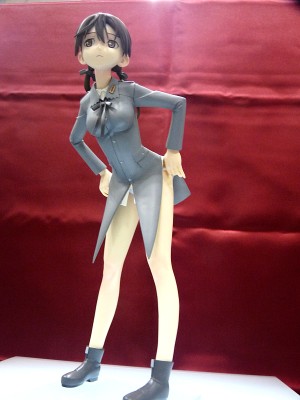 Without "Striker Unit".


Another Gertrud Barkhorn at Hamusuta Koubou's booth.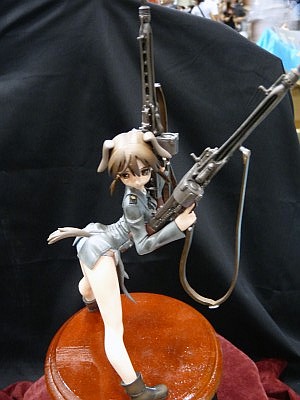 Also without "Striker Unit".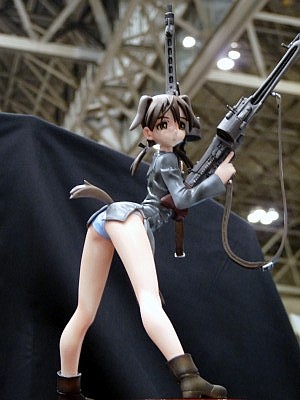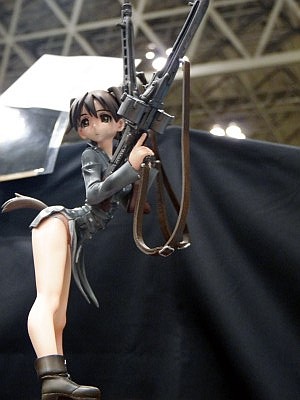 Again, these aren't underpants.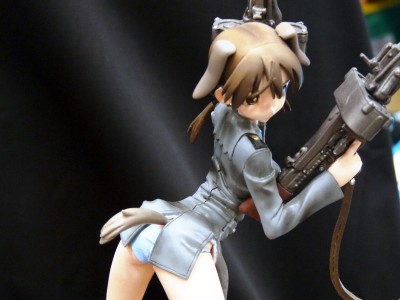 The weapons look heavy, but the "Witches" have superhuman strength.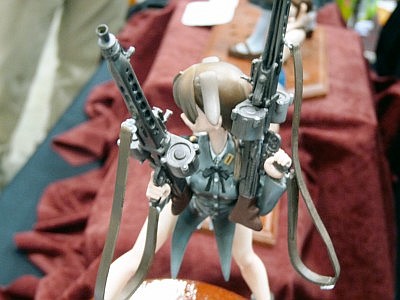 Related Posts:
Second anime season of "Strike Witches" announced - GIGAZINE

"Kara no Kyokai", "Strike Witches" and more -Animes screened at Japan Media Arts Festival - GIGAZINE

Figures from "Kanokon", the Anime Banned for Too Much Smut -WONDER FESTIVAL 2009 [SUMMER] - GIGAZINE

Dynamic Figure of Kuniko Hojo from "SHANGRI-LA" Wielding Her Boomerang -WONDER FESTIVAL 2009[SUMMER] - GIGAZINE

"Bishojo Figure Yearbook 2008" covering the whole 700 girl figurines released last year - GIGAZINE