K-ON! Nendoroid shown at Wonder Festival 2009 [Summer]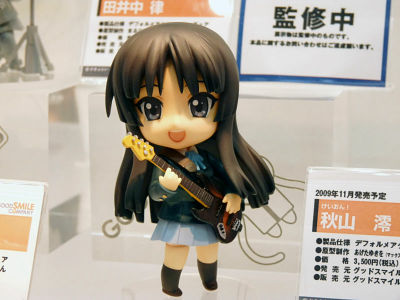 (This article was originally posted in Japanese at 12:45 July 26, 2009.)

New lineup for Nendoroid came out at garage kit exhibition Wonder Festival 2009 [Summer]. Famed anime of this spring K-ON! is coming in chibi-form figurine from popular garage-kit manufacturer Good Smile Company.

Read on for detail.

Good Smile Company and Max Factory had a joint booth at Wonder Festival 2009.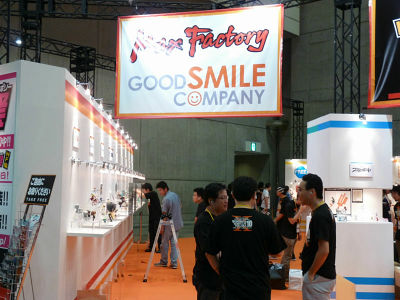 The display. These are now under supervision so it's not colored yet.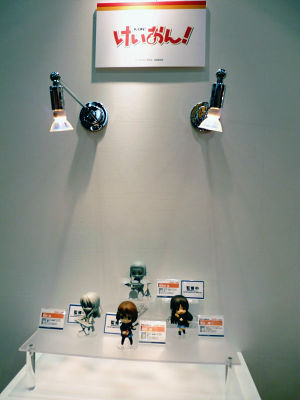 All four members of Sakuragaoka High School Rock Band.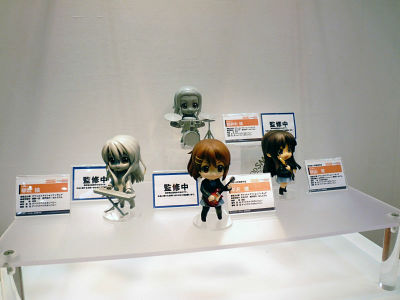 Tsumugi Kotobuki with her Keyboard.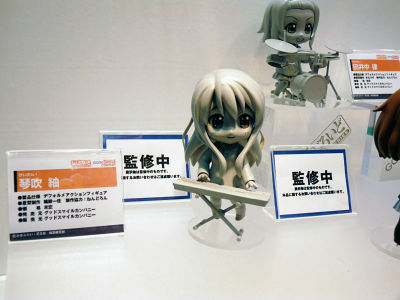 Nicknamed Mugi-Chan.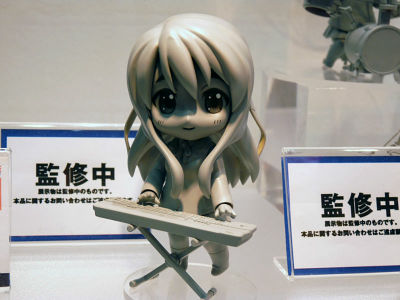 Yui Hirasawa, guitar.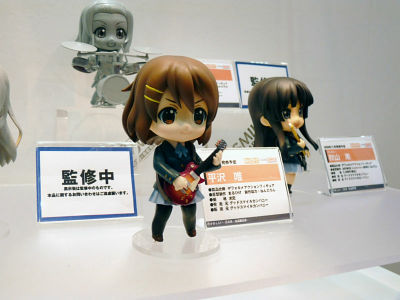 Playing her Gibson guitar.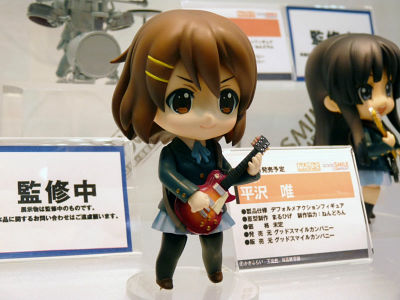 Ritsu Tainaka.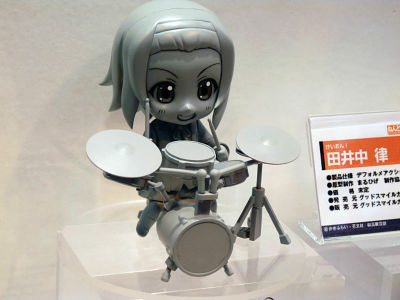 The cheerful drummer of the band.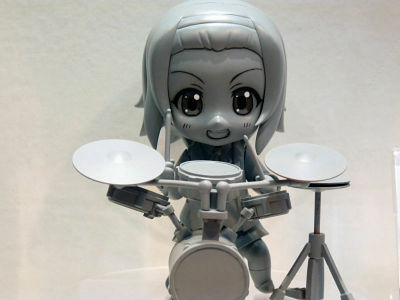 Mio Akiyama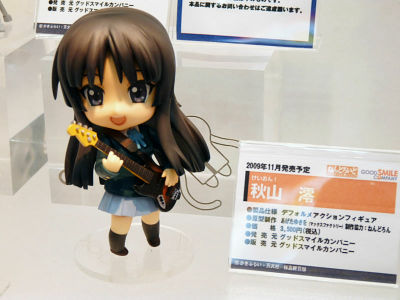 A shy bassist.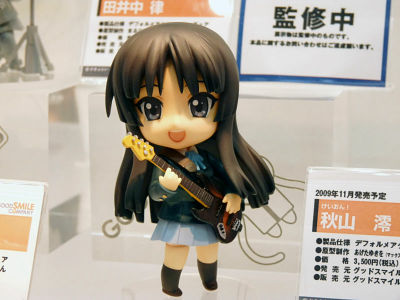 Another guitarist Azusa Nakano will be needed for their band "Hokago Tea Time" though.

And also, "Music Classroom" set is to be released on February 2010. Definitely needed for reconstructing Opening Song Sequence.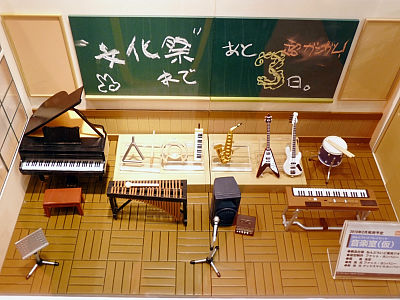 Related Post:
"K-ON!" boosts Fender's left-handed bass guitar sales by 800% - GIGAZINE

K-ON! economic effect? Massive lift on the sales of expensive headphones worn by the lead - GIGAZINE

This is what we call "Hommage", awesome video of Figma doing K-ON! OP song - GIGAZINE

"Ho-kago Tea Time" EP featuring Songs performed by the Band in "K-On!" - GIGAZINE

Anison Rules! Anime songs dominated 7 out of Top 10 CD sales ranking - GIGAZINE

10 anime Heroine whom Japanese Geeks wants to marry - GIGAZINE