Awesomely fast 1Gbps connection with IR, KDDI developed "Giga-IR" technology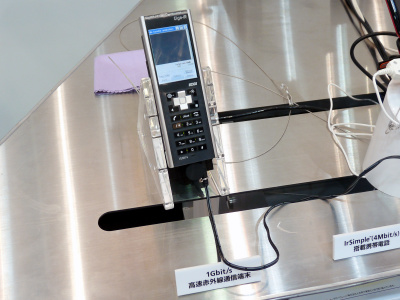 (This article was originally posted in Japanese at 11:38 July 22, 2009.)

Infra-red port is a common device on PDAs and cellphone handsets. But datas handled by these mobile devices are going larger and larger these days and existing IR connection is rather slow for those.

To catch up with these trends, KDDI has developed "Giga-IR" technology, which enables IR port to transfer data in 1Gbps(125MB/sec) connection speed.

Read on for detail.

"Giga-IR" exhibited at KDDI booth in Wireless Japan 2009. It can transfer the whole content of a compact disc in 7 seconds in theory.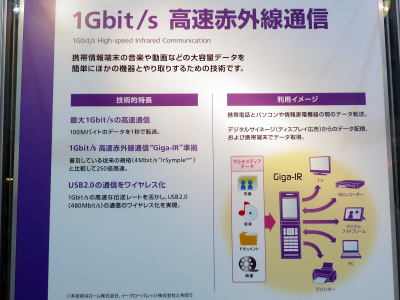 The specification of "Giga-IR". It's already authorized at IrDA.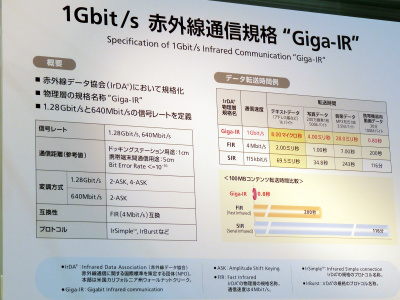 There are two kinds of bitrate, 1.28Gbps and 640Mbps. Both rates are faster than USB 2.0.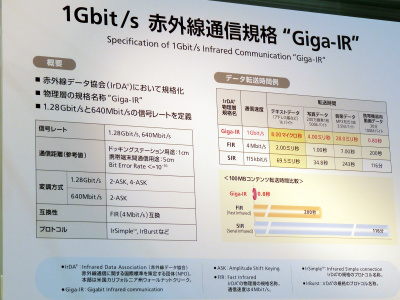 Giga-IR embedded handsets.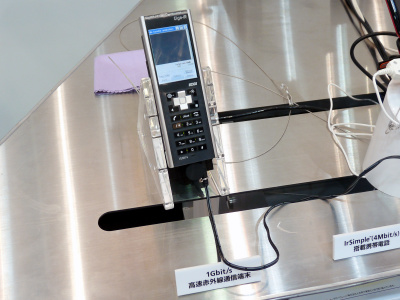 The existing "IrSimple" embedded handsets which has one fourth speed compared to Giga-IR.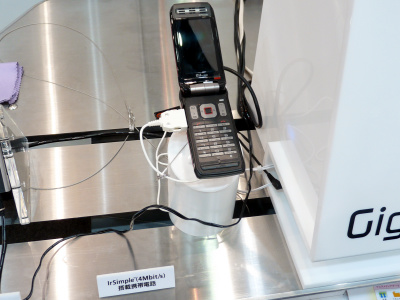 Comparing. The installation of Giga-IR needs no larger space than existing IR port.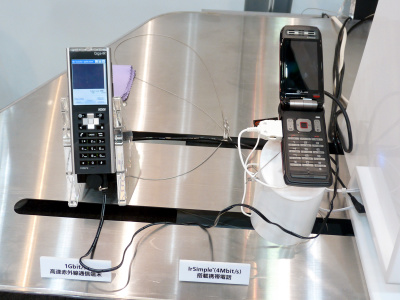 The Giga-IR chip display.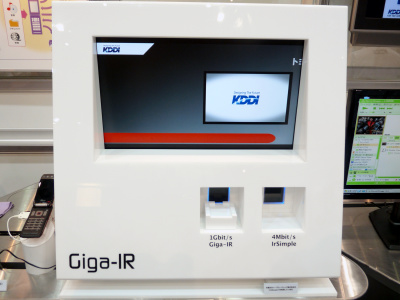 Giga-IR enables faster communication than USB 2.0 so someday you will be able to quickly transfer gigabyte datas to portable media player wirelessly.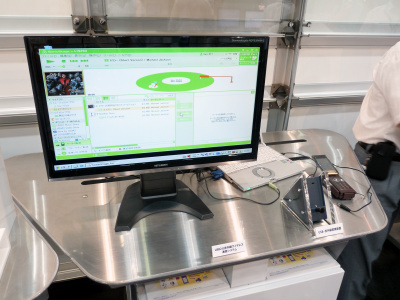 The Giga-IR to USB 2.0 translator test bed. It's now being made into one-chip module so every electronic device can be connected via IR.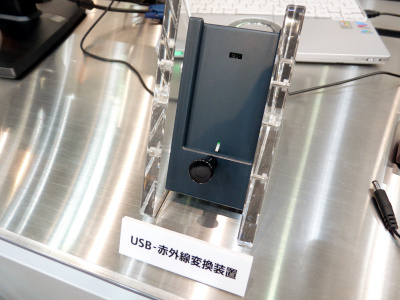 Brief summary of USB to IR converter. PC recognize the converter as ordinary USB 2.0 device so the software modification will be minimized.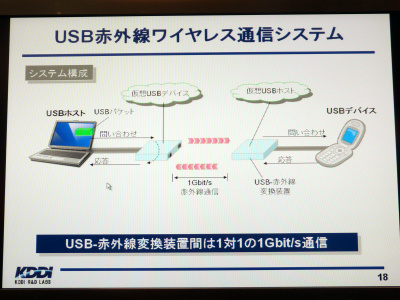 Power consumption of "Giga-IR" is fairly higher than existing device, but the time needed for transferring becomes much shorter so the total power consumption will be reduced as a result.

Related Post:
KDDI Developed High-Speed Wireless Data Transmission Technology for USB Devices - GIGAZINE

File transferring technology "TransferJet" going forward to commercial use. - GIGAZINE