KDDI exhibited "Micro SD Wireless LAN Card" at Wireless Japan 2009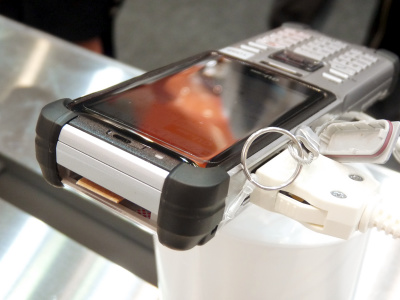 (This article was originally posted in Japanese at 10:38 July 22, 2009.)

Some cellular phone handsets can connect to the Internet via wireless LAN for faster data transfer. KDDI's wireless LAN card for Micro SD slot allows every cell phone handset with Micro SD slot much faster communication.

Read on for detail.

KDDI exhibited micro SD wireless LAN card for cell phone handsets and PDAs.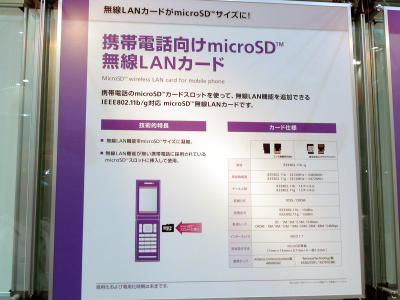 With this LAN card, you can use access points in your home for faster connection.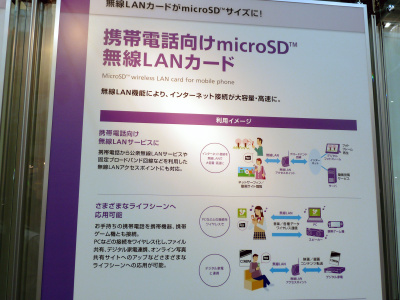 The device has been developed by Mitsumi and Renesas Technology. Along with these hardwares, driver software is now also ready for Windows, Windows CE and Linux.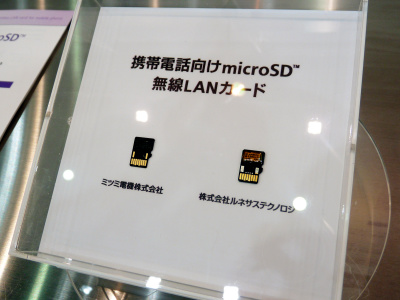 The card by Mitsumi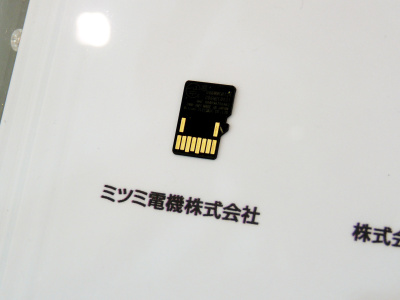 The card by Renesas Technology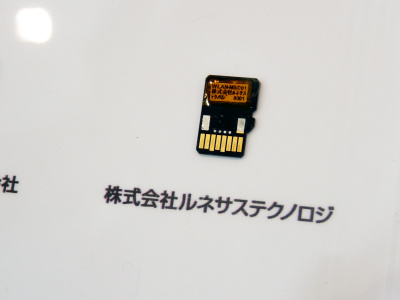 The operating demo SD card is installed to a handset via SD card adapter. For now, you can't store datas in the card because it's full with radio chips and no spaces for memory chips.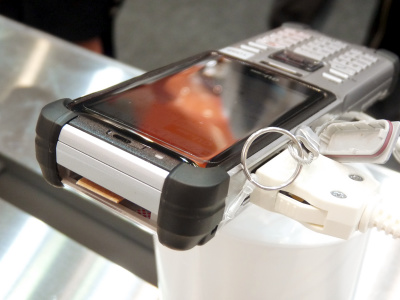 The usage varies. You may connect your handset and your pc without any wires and cradles, or connect to HDD recorder to download huge video data. Currently there's no ad-hoc mode but it's soluble in principle.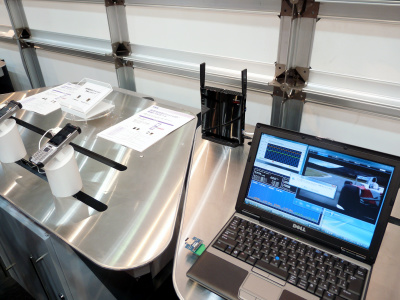 There's no concrete schedule for commercialization yet. They say that technically it's practicable enough but market is not ready to accept and apply it.

Related Post:
KDDI Developed High-Speed Wireless Data Transmission Technology for USB Devices - GIGAZINE

File transferring technology "TransferJet" going forward to commercial use. - GIGAZINE